Discussion Starter
·
#1
·
I have not had the chance to get the boat back out since Mike and I last fished Delavan, but I did take a few "inbetween " trips to cure the itch.
Trip #1 was early in October after all the heavy rains. I usually do one wade trip a year in Indian Creek out at Shabbona. I drove by it when I was out that way and the water was looking high and really good for fishing. The next evening I headed out to give it a try. I usually come in from Shabbona Grove Rd. and work my way up. However this trip I decided to come in from the park and make the long walk down the spillway and fish it that way. I started off throwing a Mepps Agila into some of the deeper holes and cuts and ended up with 3 decent bass b/w the first pool and the train tresle. While I was at the train tresle I found a Husky Jerk that someone had broken off. While making my way back I lost the Agila to a snag so I tied the new found bait on. The sun was getting low and like a light switch, the muskies really turned on.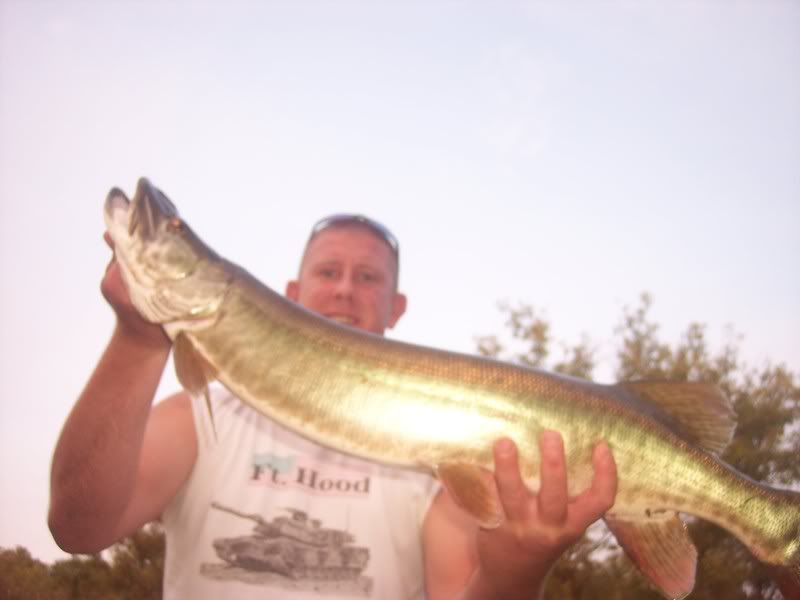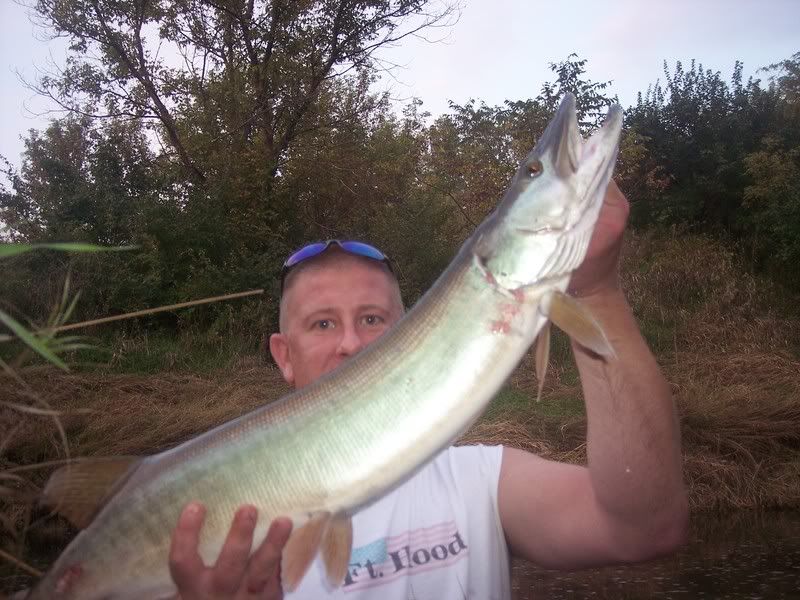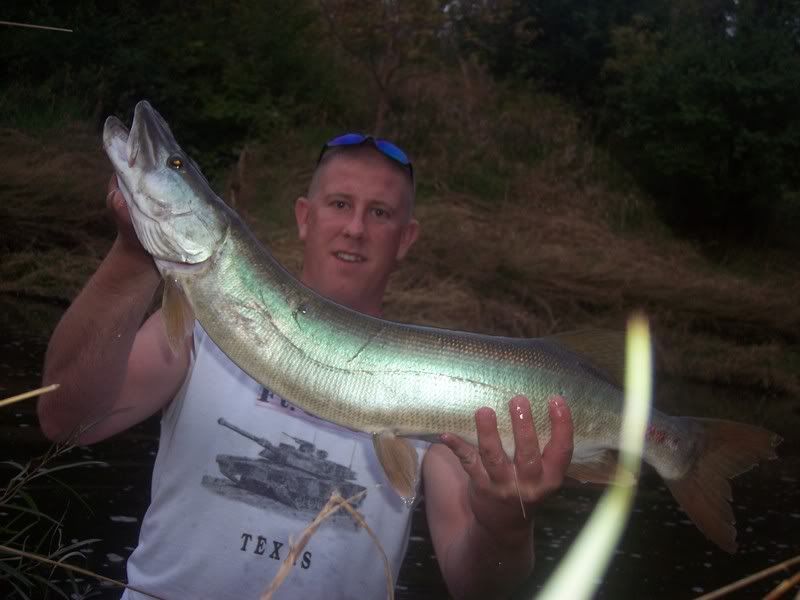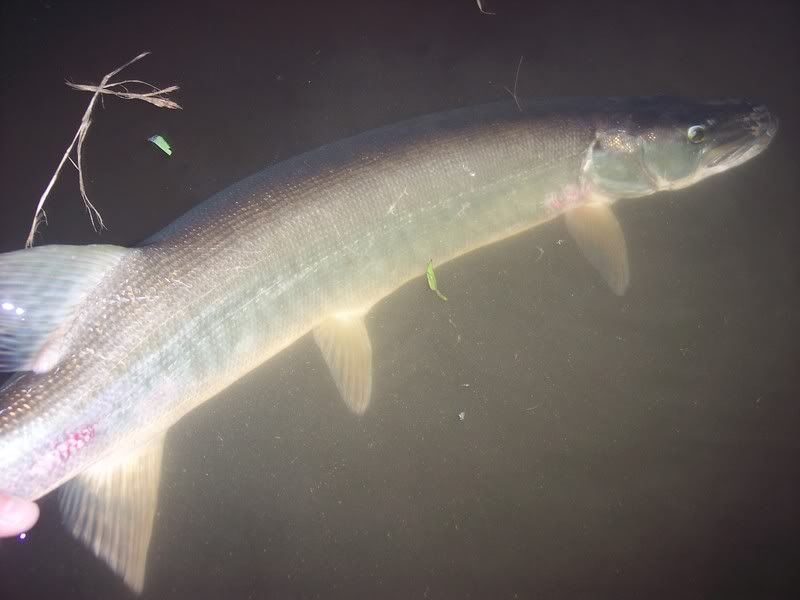 They are not the best pics because it was hard to find a place to set the camera and use the self timer. I originally refrained from posting this because #1 the fish can be very vulernable down there, and #2 there was some controversy on another site by a different angler. That guy was catching fish in the creek and posting reports that he was getting them in the lake. Once he was sniffed out all heck broke loose and I fgured it better to keep it on the down low. Since then, the musky club has done a fish rescue and the majority of fish are back up in the lake. Catching them in the creek (legally) can be a fun adventure though when enough fish get flushed down.
The next trip was over to my local pond where I found a decent frog bite. With it getting dark so early the window was really short for fishing but I was pleasantly suprised to see them still busting out of the slop for the BigFoot Frog.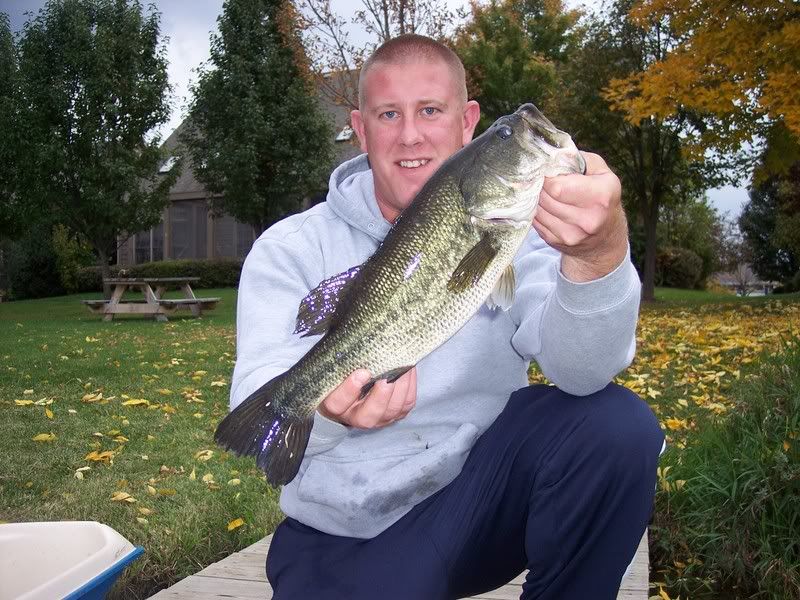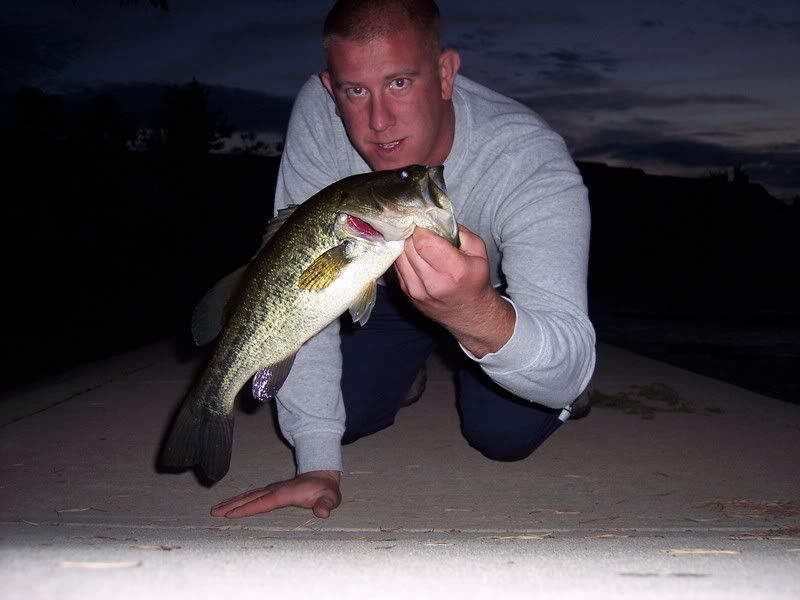 Finally, the last trip was with Coyote to his local lake. We did not tie into anything big, but I am always happy pulling in crappie after crappie. We had a hard time getting the bigger ones, but hear is probably the nicest of the day.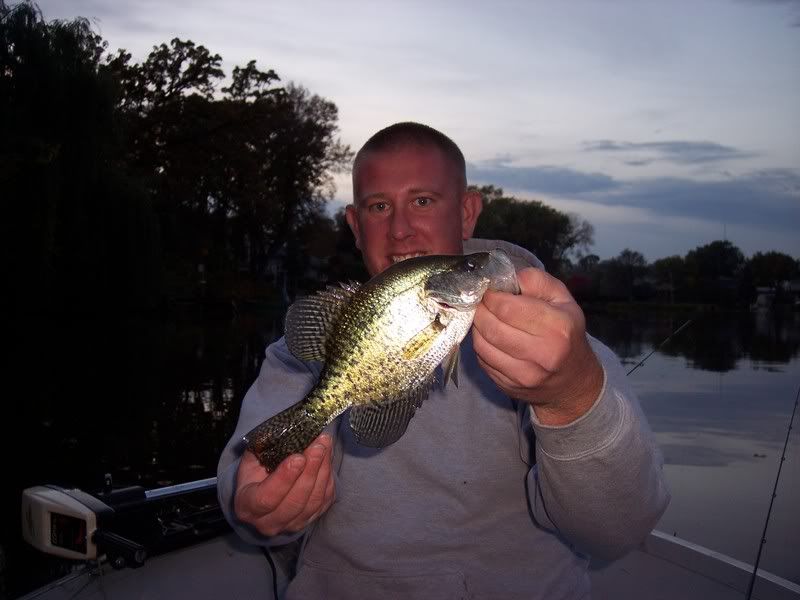 All in all these were some fun trips, but I am jonesin to get the boat out at least one more time before putting the long rods up for the season :wink: