Discussion Starter
·
#1
·
Hey all,
August has come too quickly with early fall temps already in place. I've been getting out to the local subdivision ponds with bass a bit more responsive to the mighty senko. I've been working the subdivisions with some success and managed a trip out to Lake Galena which probably provided the best example of what can be had in the late summer months. Given the restrictions that the lake retains, the largemouth size and quantity gave back in generous examples of what we all should enjoy. On the other hand, given that the lake is private to those that rent or own, it is generous in what otherwise is a tough month.
As mentioned earlier here is an example of what can be had in the local retentions. It really is a small reflection of the time put in to these ponds with additional attempts that show a limited response. This in turn truly draws on the regards to patience and timing. Again senko is the magic lure at hand.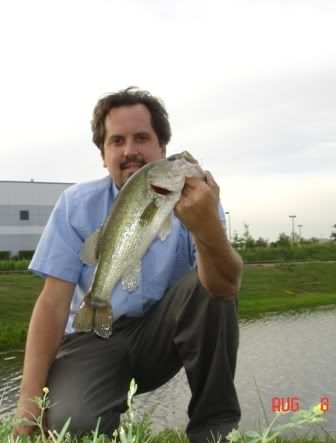 Ever since I was turned onto the "action" of the senko earlier this summer I haven't looked back.
I went out to Galena this last weekend thanks to my brother and was able to get out on the boat both Sat and Sunday. Saturday started out with some clouds in the morning but that didn't stop me from fishing the shoreline before getting in the water. Here's a couple that were caught fishing the slop that had a few openings that challenged the casting skills.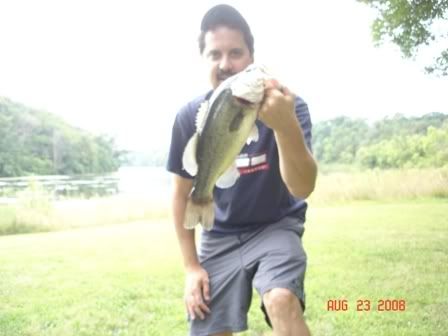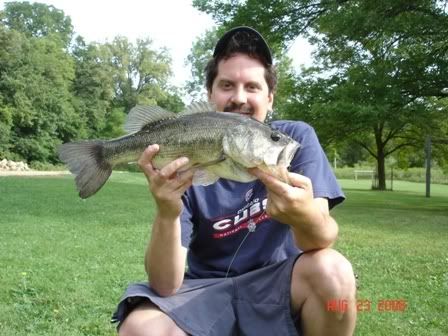 As the day progressed I rented a boat and motored on out to locations that found it's fair share of bass. Shorelines produced in a decent fashion giving me the chance to prove that smallmouth DO exist in a limited number on this lake.
Moving right along Saturday proved to be a great day with numerous largies to be had with the following topping the list.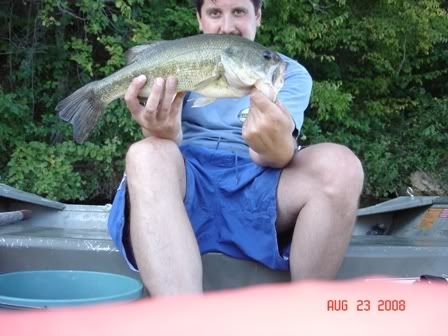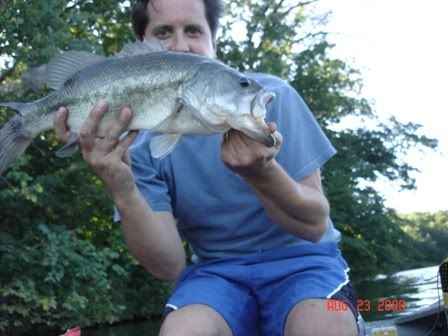 I missed a couple of complete pigs with the reminder that when you are setting the hook on a senko you have to set the hook relentlessly. Those missed I'd like to think were bigger then those had. Alway keepin' the dream alive.
Sunday was a bit more challenging with the theory that the fish were a bit more lip ripped and reluctant to bite. Still missed a few that managed a profound " F***" that I'm sure echoed thru the lake canyon system.
Here's one that didn't miss the hook set.
Of course I am looking forward to any future outings that Galena may hold and hopefully those come soon.
As an FYI anyone interested in the opportunity to have access to this location is more then welcome to PM me for info. Requirements do include the rental of the house that would provide access to this beautiful lake.
This weekend looks to be a Kankakee wading weekend with hopeful responses to boot.
Until later, good fishing:
JB