Discussion Starter
·
#1
·
After some debate within myself, I decided to try attempt #3 at Kenosha for some browns under the ice. Well, as the story goes, third time is the charm...
Got started around 8am. Setup two tipups about 30 yards apart. Same deal - flouro leaders with suspending spawn, about a foot off the bottom.
With my third line (in WI this is legal), I setup a slip bobber with spawn on a size 8 hook. I set my depth to 5 1/2 feet, which put my bait about a foot and a half off the bottom. I decided this was a good depth after hearing some on ice conversation about fish being marked on the flashers near the bottom.
Around 8:45 I hooked up with a spawned out, slim female. She fought hard. I probably worked her for a good 15-20 minutes before i was able to get the fish's head in the hole (6").
Spawn sitting still wasn't getting hits. I had to pop the slip bobber about a foot up and down before I had this first taker. She measured at 24", about a 4-5 lb fish.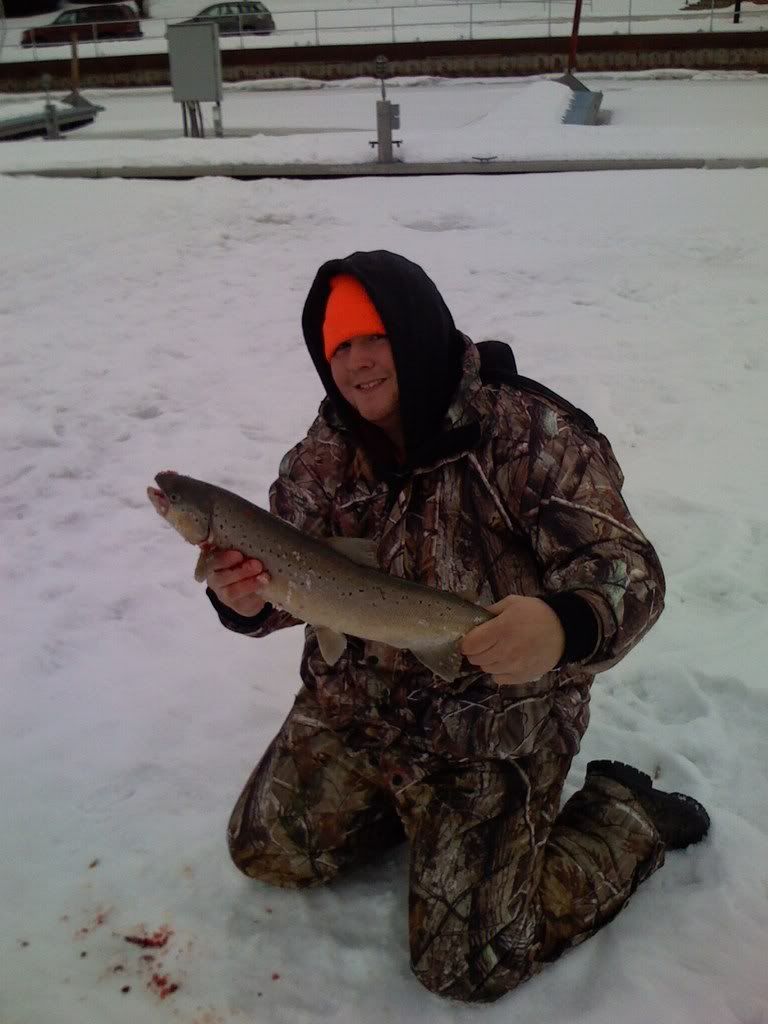 So, fishing was pretty slow today. I watched the crowd of about 25 trickle down to about 5 of the "all day" die hards.
Around 1130 I began to think about lunch, when I saw my bobber do a little twitch. Hmm... so I loosened the slack I had, but nothing after that. I sensed that there was a fish sniffing my spawn 6 feet below me, so I gave the spawn a few shakes and then BAM the fish slammed it. Bobber went 6" under before I reacted. Hook set, and fish on.
This buck was beautifully decorated in winter post spawn colors (and a little blood after a gaff at the hole). This was a male, 22.5", and a real chunker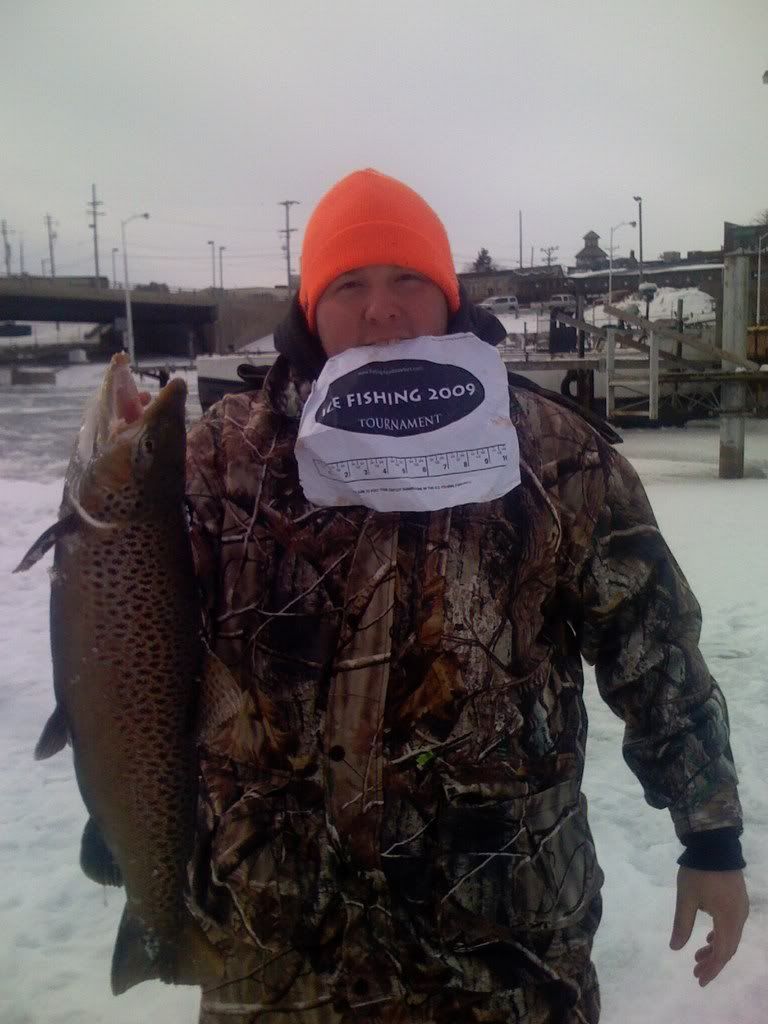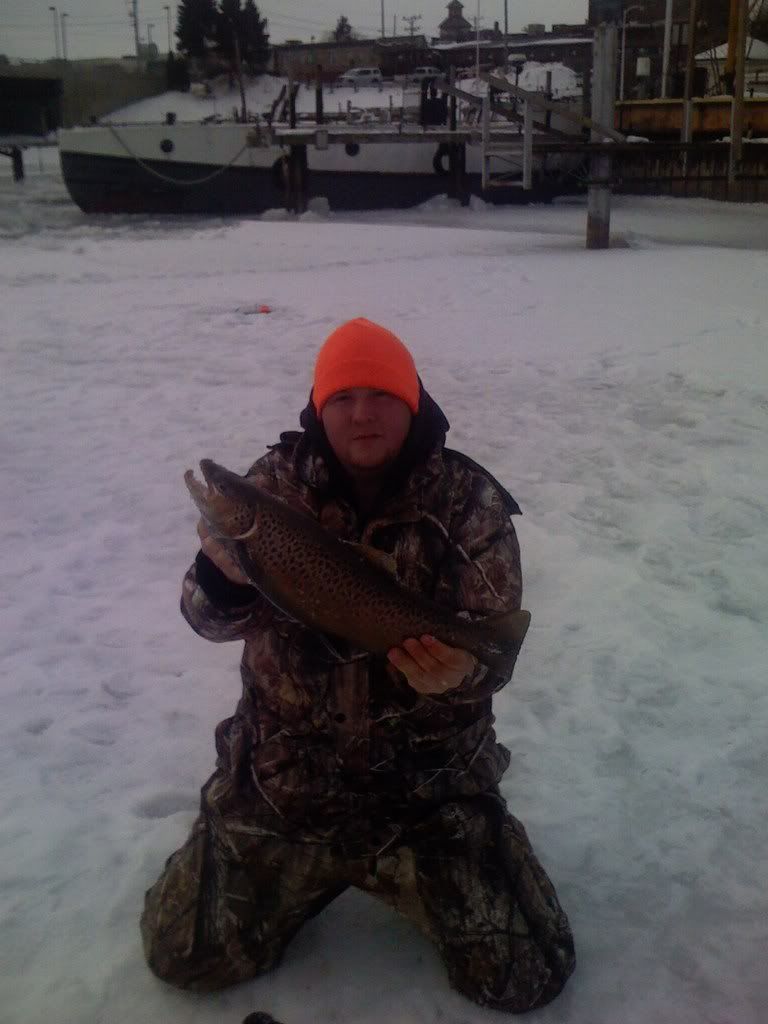 I gave both fish to a fellow angler, but not before I took a couples shot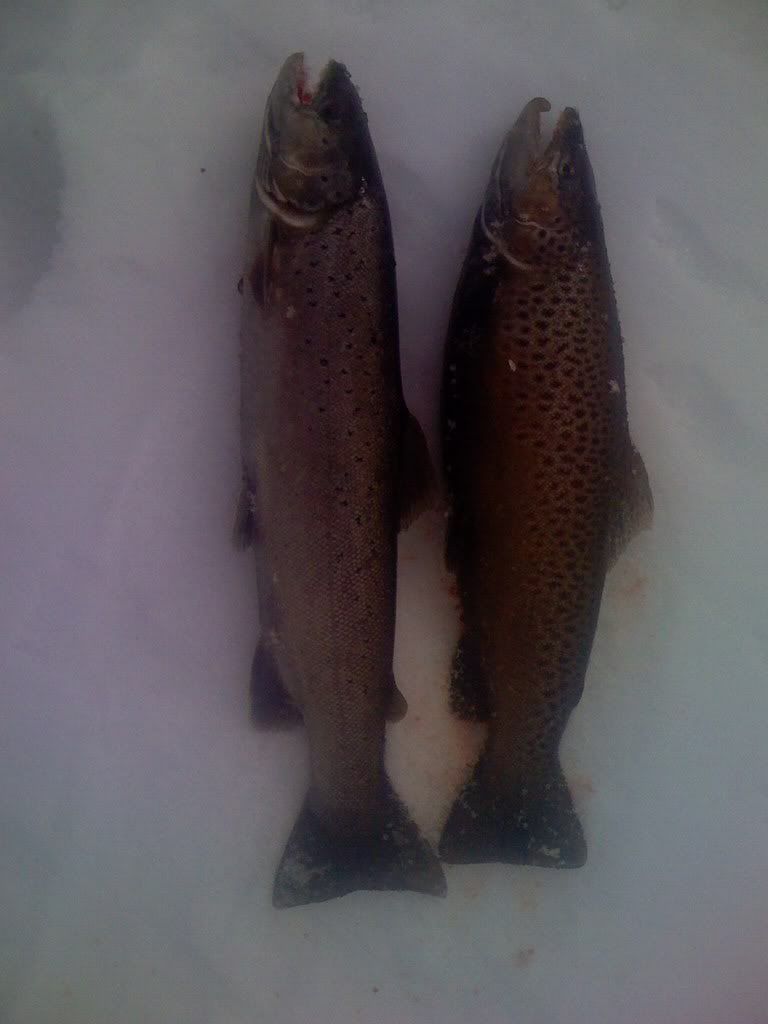 Special thanks to Rootpro6 for being my camera man today (you'll get em next time bud) 8)
See ya next time