Discussion Starter
·
#1
·
Once again with the above normal water levels of rivers out there, the focus has been put on a couple of ponds/lakes with in DuPage County. I really consider myself a river wader first and foremost but I'll always use the other bodies of water as a close runner up when times are tough. A couple of weeks ago I headed out with the family to Galena and faired pretty well on the lake out there. More quantity then quality with the following being probably the biggest caught: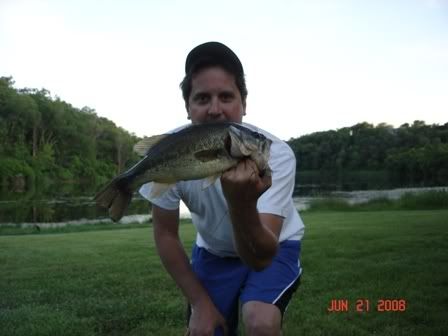 Closer to home, I went on over to a pond that I've fished pretty heavily during the prespawn. Unfortunately I've had minimal success once summer arrives. Weed growth and algae blooms seem to put a damper on the bite. Perseverance does pay off tho. I've recently been tuned into the use of the senko with above average results. On Tuesday I went out to the pond and after taking awhile to find the fish I managed the next few with in an hours time frame. It was pretty fast and furious with some decent size to the mix. I really believe the pre-front conditions had alot to do with it...along with the offering at hand. The senko fished weightless. There may be a duplicate in the pics but it was a pretty fish so it deserved the exposure.
If you notice the fishes' tail fin, some had some reddish marks where I think they were still in recovery mode from spawning.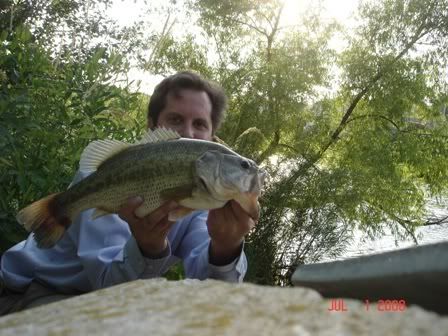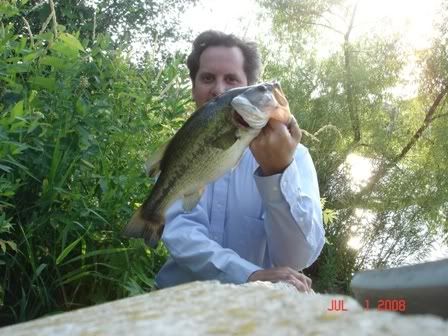 All fish were caught with in an area the size of about 15 x 15 ft. I did manage to pop a couple on my way out but the above pics were the best of the bunch.
See ya on the water!
JB