Discussion Starter
·
#1
·
11/14 -
Had the itch to get my line wet after work. I also wanted to scout a few areas that I have yet to fish in the harbor and see if I could connect with any fish. I ended up going 1 for 3 in about an hour and a half of fishing. This was about a 8-9# brown that drew the tape measure at 30"
11/15 -
Took a ride north with two friends, Hank and Dan to try our luck between 430pm and 930pm. I had a hit on my first cast, so the outlook looked promising. I ended up connecting and landing a 7# Steelie around 5:30 pm, which was shortly followed with Dan's first Brown of the year.
Met up with some guy named Larry :wink: on Sat and Sun, watched him whack some good fish, and had some good conversations about fishing the Fox for walleye (among other things)
Dan ended up picking up another brown, which was slightly larger than his first, but I didn't get a picture of it.
All fish came on ktown gold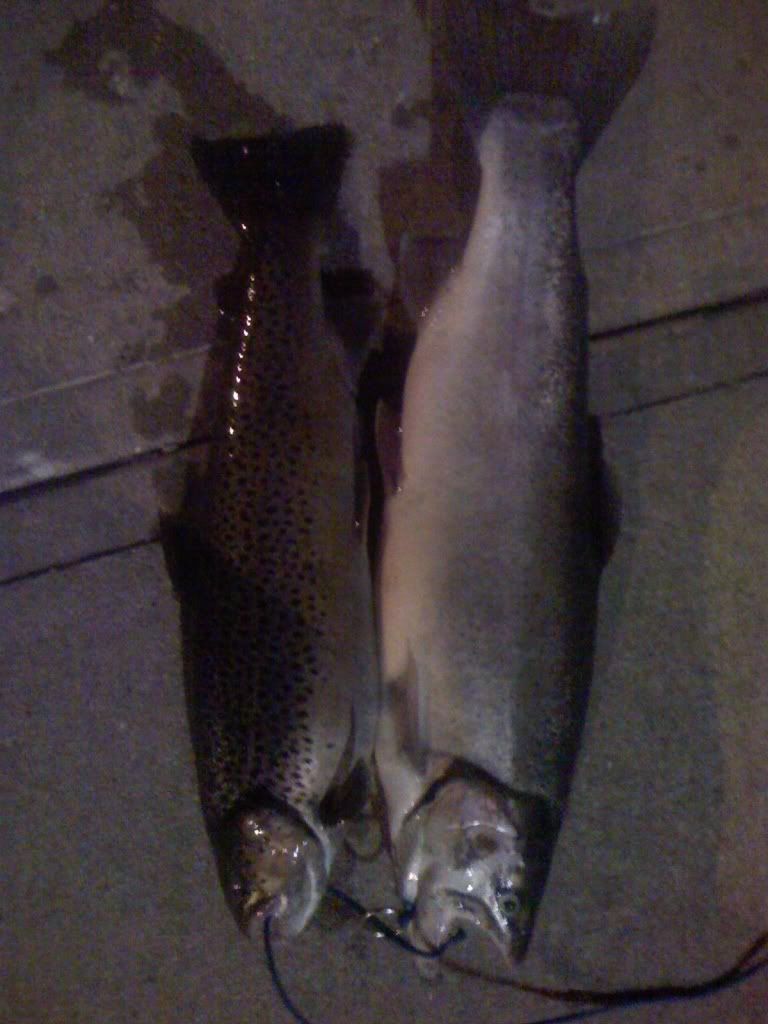 11/16
After watching the Bears hit rock bottom, I felt like the best thing to cheer me up would be to go fishing.
530 - 8 pm. Went 1 for 3. Landed and released an 8# brown hen that was just short of 30"