Discussion Starter
·
#1
·
Hey guys, finally got around to finishing the report.
My family and I headed out to our annual vacation spot Sandy Point Resort on Lake Kabetogama last Saturday at 4am. Upon arriving to the resort the wind was whipping with gusts up to 30mph! Figured, "hey, it'll pass overnight..." Wrong. The weather from Sunday-Tuesday was pretty crummy. Each day I would wake up and peer outside in hopes of it clearing up. Each of those days I would see overcast skies, misting rain, 15-20mph winds, and a high of 58 degrees. My dad, my brother, and I had to do what we had to do though, it's vacation nonetheless so we were going to fish. The white caps got pretty bad at some points in the main lake, to about 2-3ft (got a little wet to say the least [thank god for frog togs though]).
The water starting off the week was at 60 degrees but since we came into a cold front the water dropped to 57 and the fish drove deeper.
The Smallies had just finished spawning but they were not on their beds due to the weather so we had to hunt.
The Northern bite was not as active as usual since we usually head up there in August and the water temp is much higher.
The Walleyes were in their usual patterns stacked around main lake humps and points.
We caught a good amount of fish, especially my brother and dad, for some reason I couldn't hook into them as readily as them but I "never gave up."
All fish were caught at Lake Kabetogama were on white and sexy shad deep cranks and sexy shad spinnerbaits:
---
As you can see from this picture the weather the first day was fun, haha.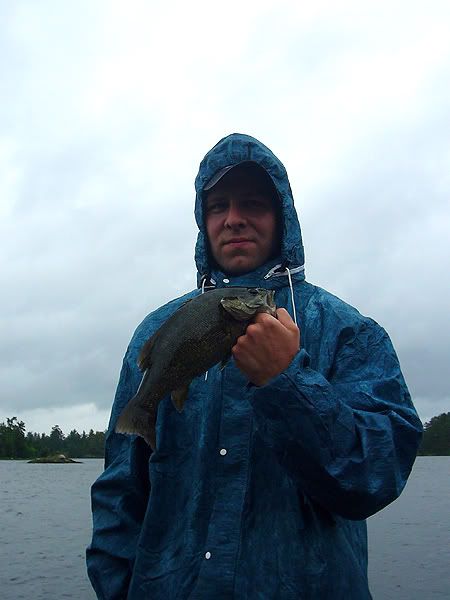 ---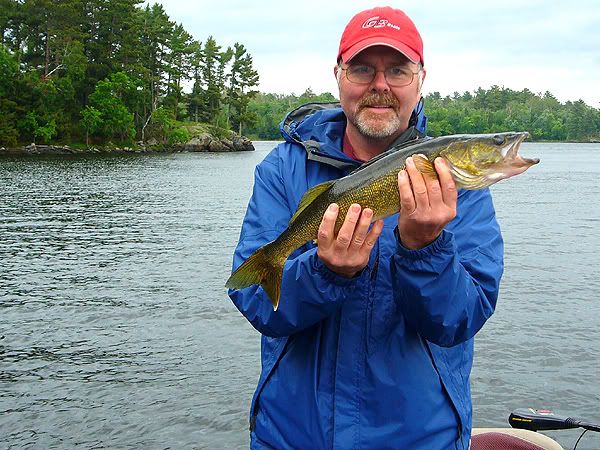 ---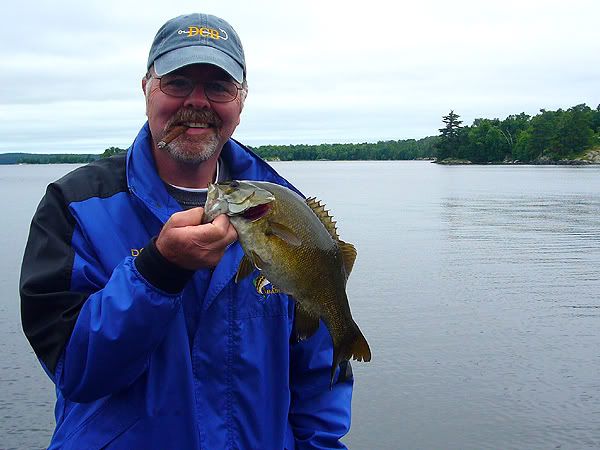 ---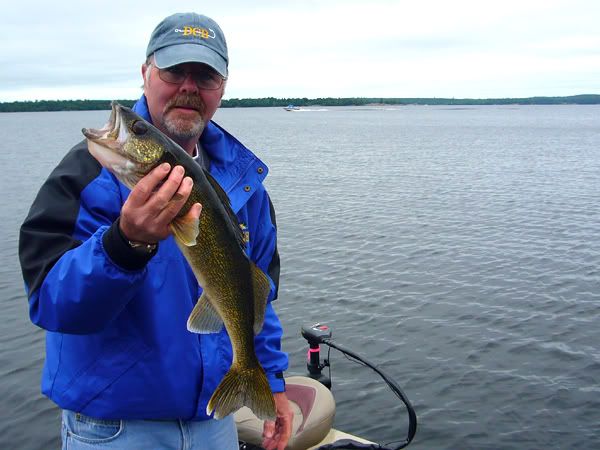 ---
My dads 4lber. Little bloody, it destroyed his lure. [sure tasted good for dinner though, :wink: ]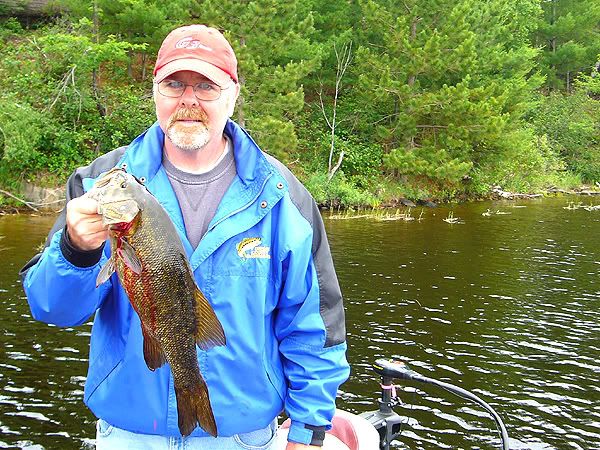 ---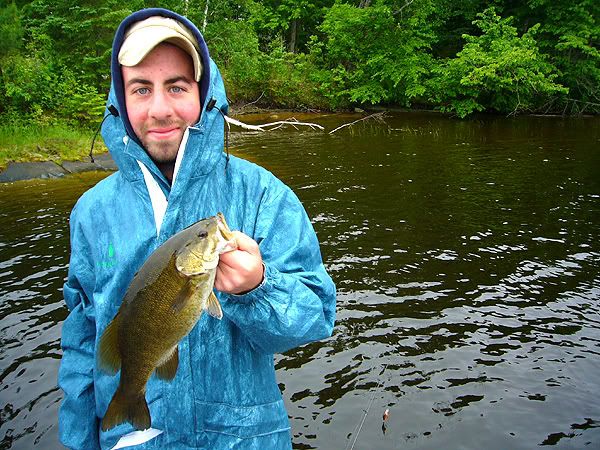 ---
The only decent Pike this year. Pike fishing in the Fall on that lake is INSANE, 30+inchers all over the place.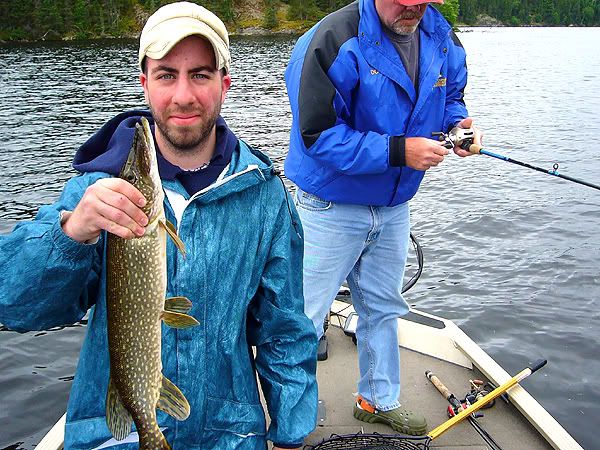 ---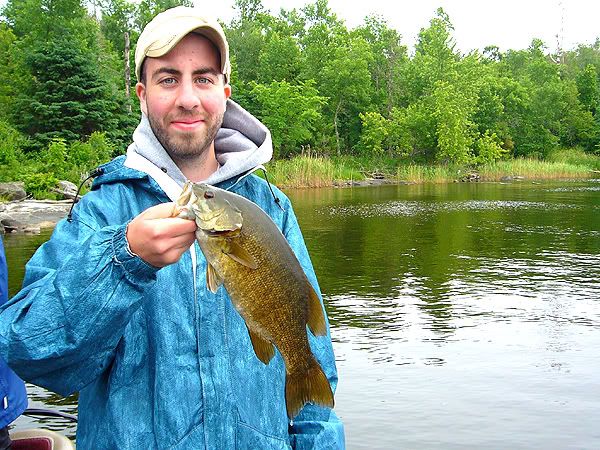 ---
Friday morning we took out the boat and headed 20 minutes south to Ash Lake (Jaypee has reported in the past about it). It's a great little lake that always keeps our attention. The Smallies we catch usually range from 10-12 inches and they are one after another so it is an extremely fun time. This year though we hooked into some pretty decent fish, which is promising for the following years to come! The plastic bite, unlike Kab, was hot on Ash. My bass were caught on a Zoom Ultravibe Speed Craw (Watermelon) with a 3/16oz bullet weight fished painfully slow. My brother caught his on a Black w/Blue Fleck Senko. They were hammering them!
---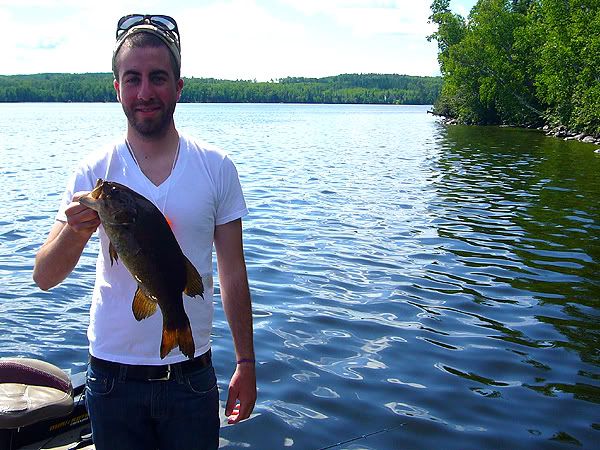 ---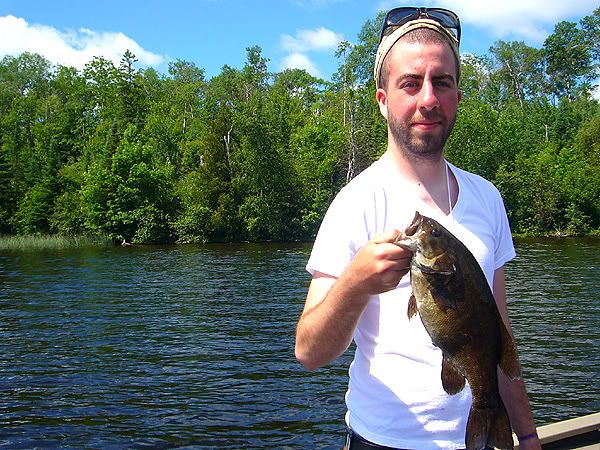 ---
Finally hooked into a couple 2.5lbers the last day!
---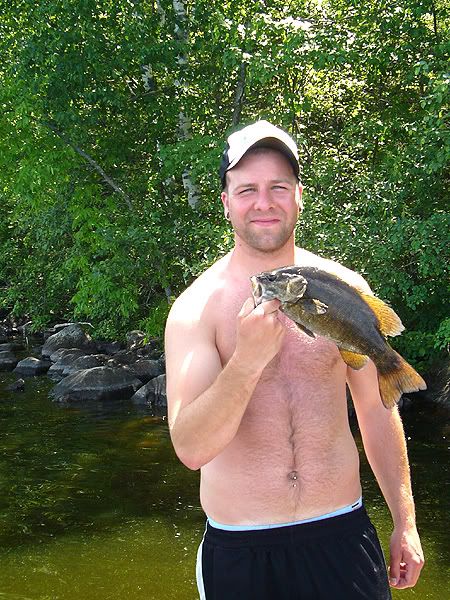 ---
I also was able to get some really pretty shots of nature at it's finest. I thoroughly enjoy the time we spend up North. There is nothing better than good fishing, fresh air, and not a care in the world.
---
---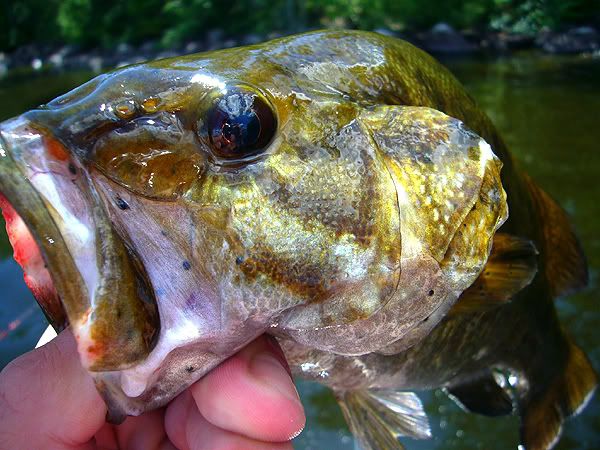 ---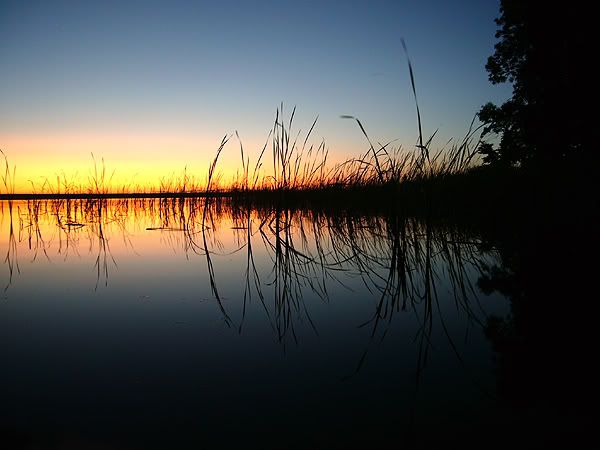 ---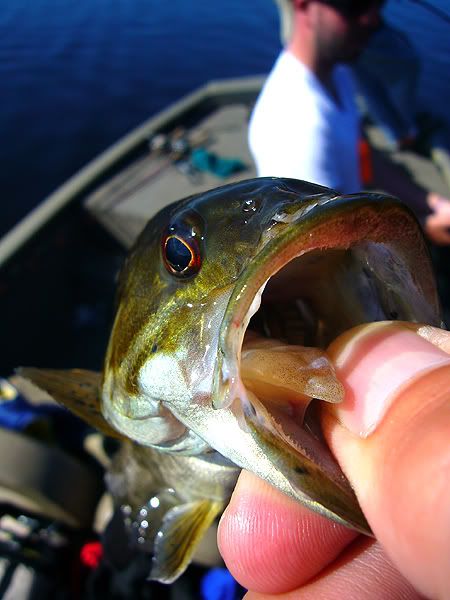 ---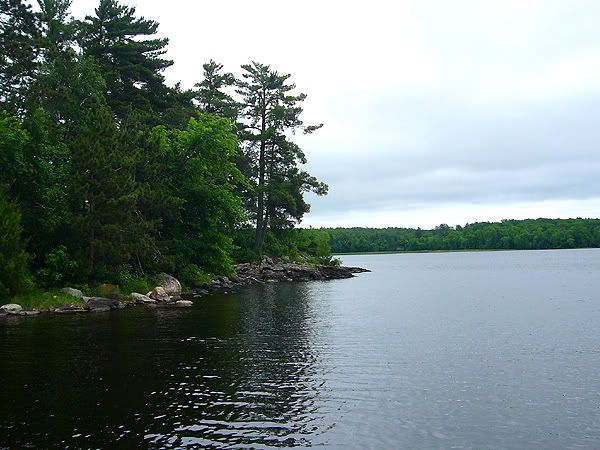 ---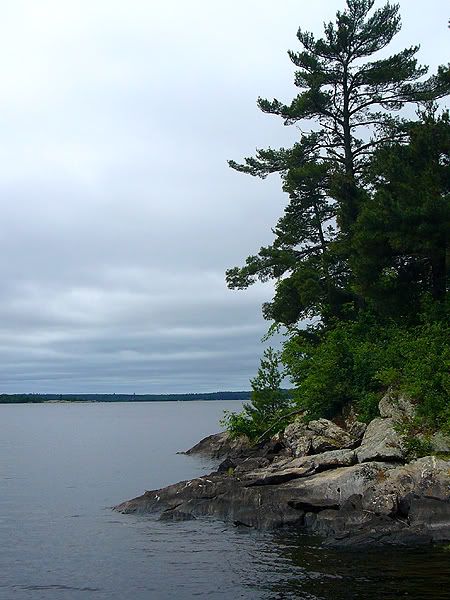 ---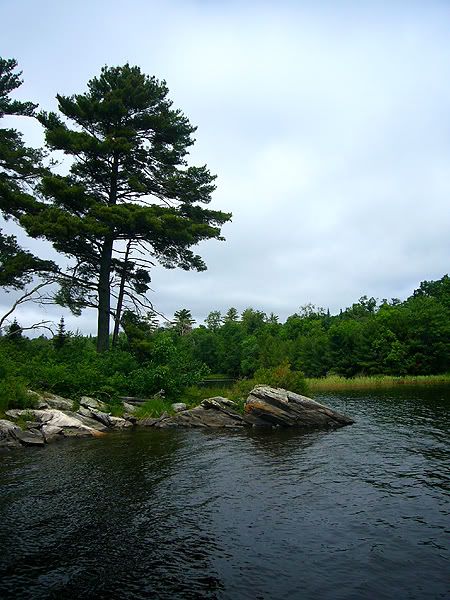 ---
View outside the cabin
---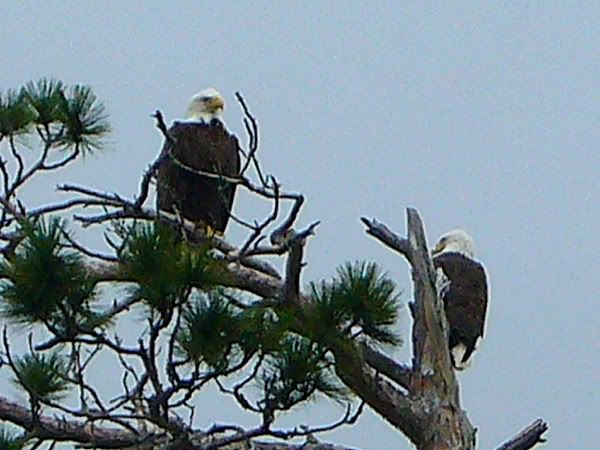 ---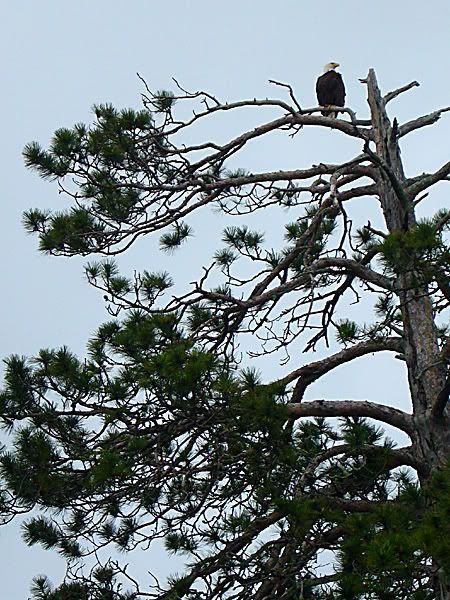 ---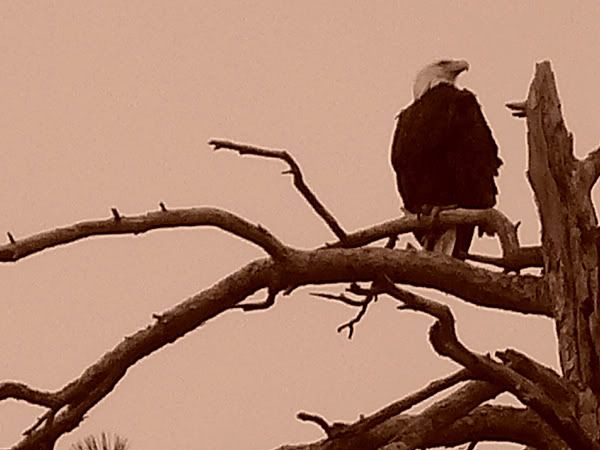 ---
Deer swimming from island to island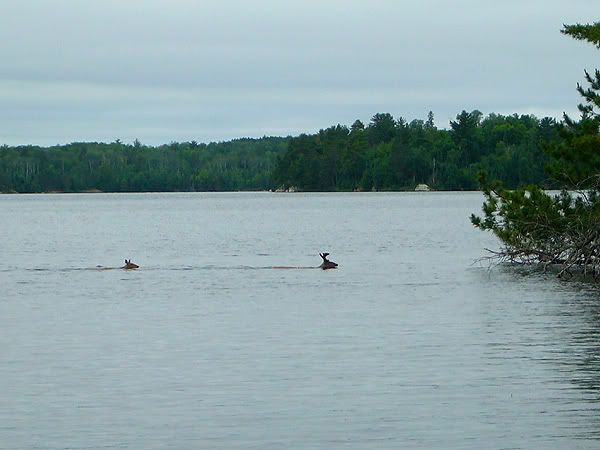 ---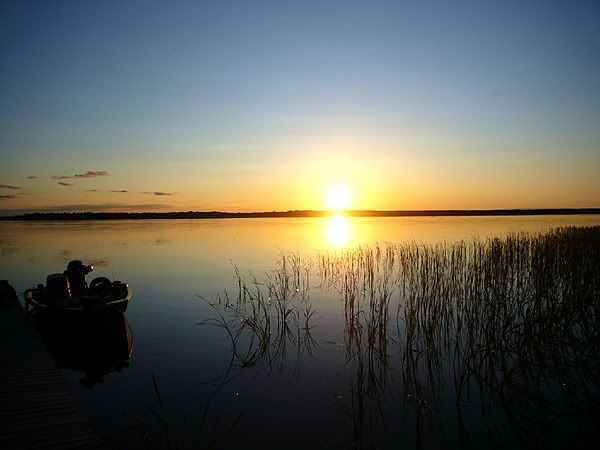 ---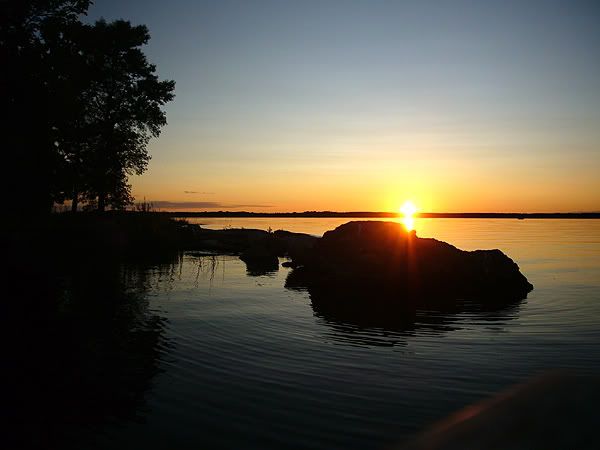 ---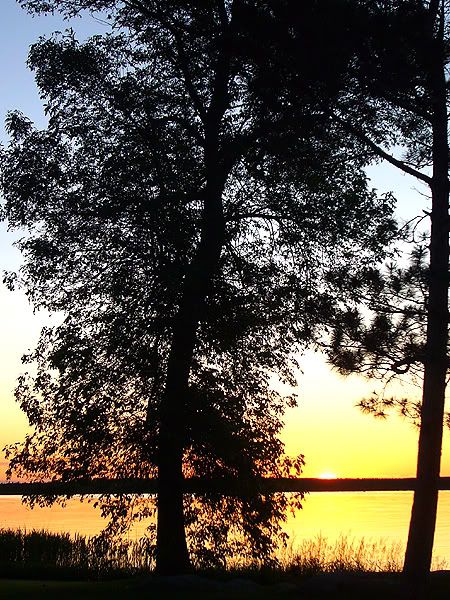 ---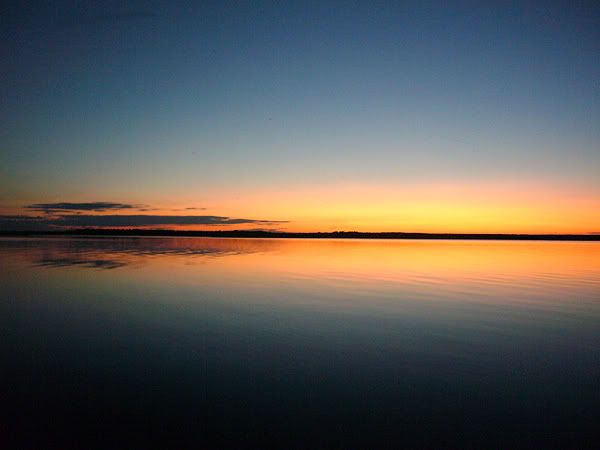 ---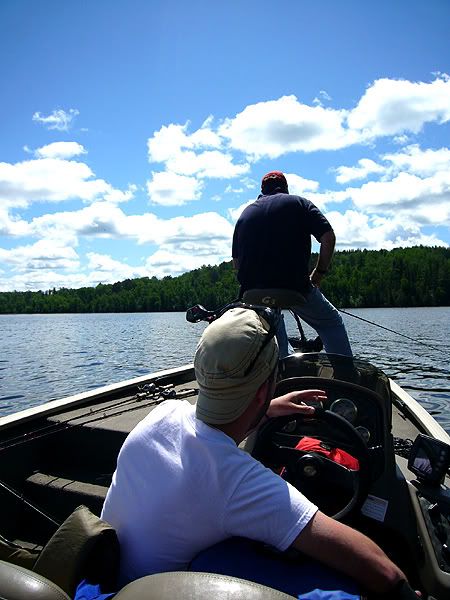 ---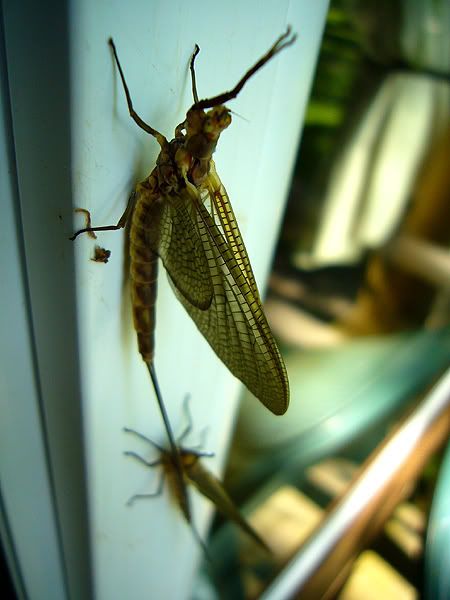 ---
Til next time...