Discussion Starter
·
#1
·
Went with my girlfriend to attend a family reunion in the UP. Her relatives live right on the lake and have a small boat plus a pontoon.
I had a lot "firsts" on this trip. On my first day out, I was slow trolling a night crawler on a harness. Suddenly, I my rod launches forward and I catch it just in time. After a quick fight, I land my first northern at 24". I was able to measure it, but couldn't find my digital scale. I took a photo with my camera, but it decided to die on me the very next day. I will have to take my memory card and figure a way to download the images. The fish was released to fight another day.
On my second day fishing, we decided to drift in the early AM to target walleyes. Within minutes of my cast, I got the following 18.5 incher. The fish weighed in at 2lb 6oz on my digital scale. This was my first walleye, so I was stoked.
Later that night, I decided to try my drop shot rig from the dock right after dinner. All the kids wanted to fish too, so we were casting our lines all along the dock. As I was twitching the 4 in minnow, I felt a bite and set the hook. The rod bent immediately and the fish was running all over the place. Once it made its first jump, I realized it was a nice smallmouth. After an exciting battle and asking one of the kids to net the fish for me, I got the following smallie at 18 inches and 4.25lbs. All fish were landed on my new Phenix Ultra MBX rods. The rods are so light!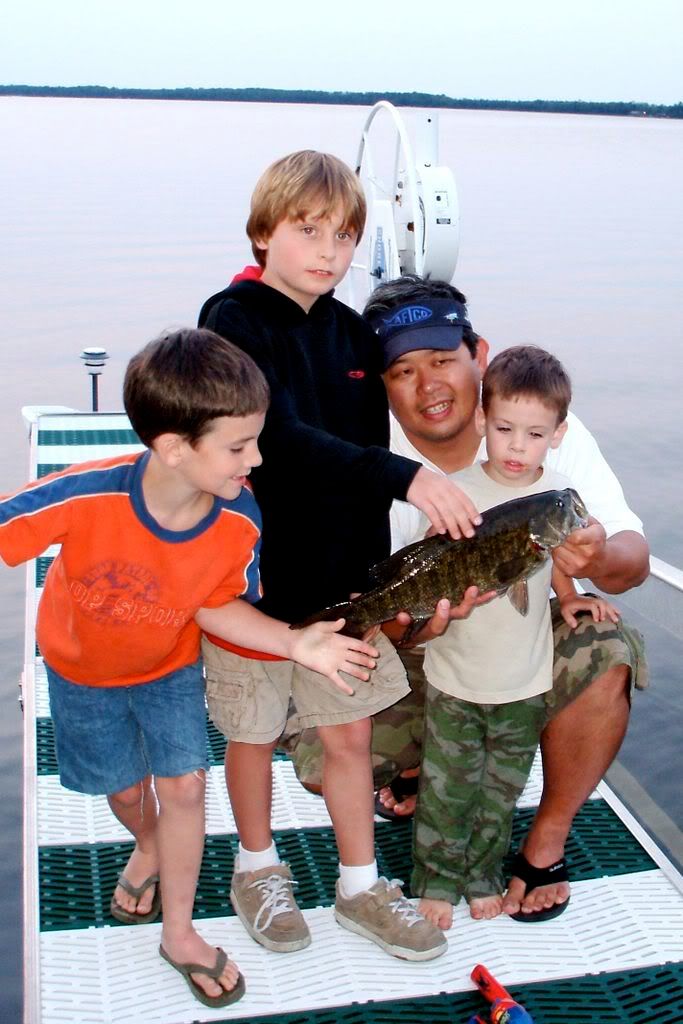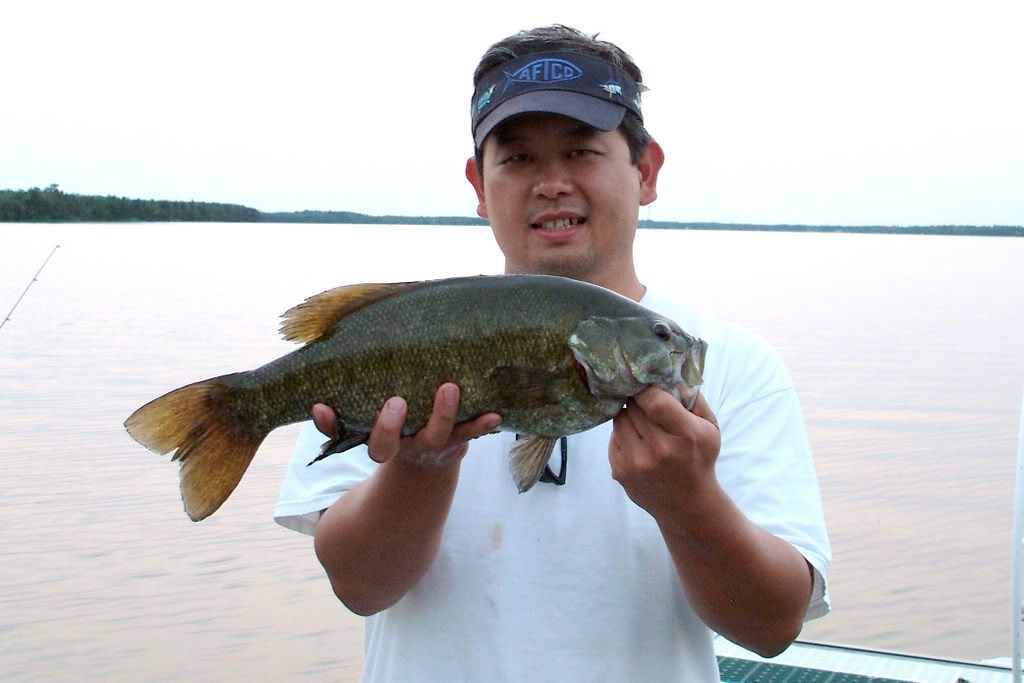 The trip was great as I got a lot of fishing in. I can't wait to get back there next year.