Discussion Starter
·
#1
·
This was a couple weeks ago, but I thought I'd post the pictures. We had our second bass club tournament on Lake Sara in Effingham, IL. Technically we fish two separate tournaments, one on Saturday and one on Sunday.
I pre-fished on Friday and caught a couple bass, but this guy took a coffee tube just like a bass. Hooked him right in the upper lip. I was fishing with a 6'0 medium spinning rod and 8 pound flurocarbon. Fun fight...took about 6 minutes and he ran about 10 times. My buddy wouldn't net him because he said it was "bad luck" so I had to pull him out of the water by hand. One of the prettiest carps I've ever caught (if a carp can be called pretty).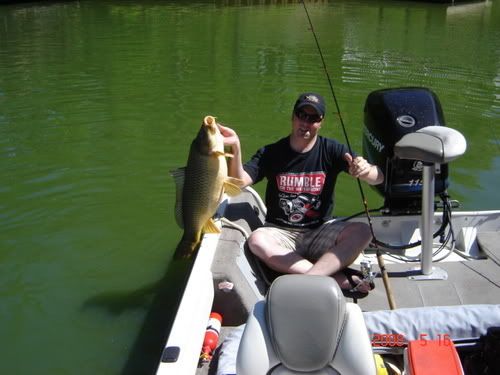 Saturday, I was the only angler to bring in a limit, so I won the tournament with 6.97 pounds. Fish were caught on a baby brush hog shallow. All males. Probably caught 20 fish that day, but there is 14 inch limit and I had a bunch that went 13.5. One guy brought in a 4.55 pounder.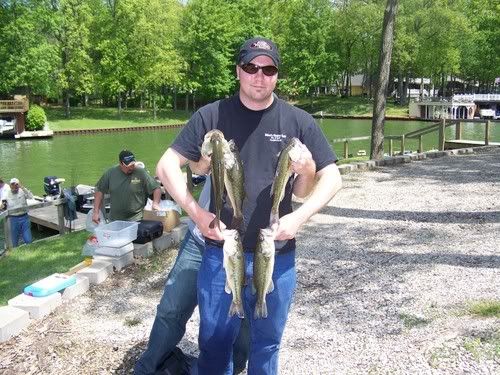 Sunday I caught a couple on a spinnerbait, but the brush hog was the key again. I brought three fish to the scales and came in third with 5.43. Two guys brought in limits, one that went 8.38.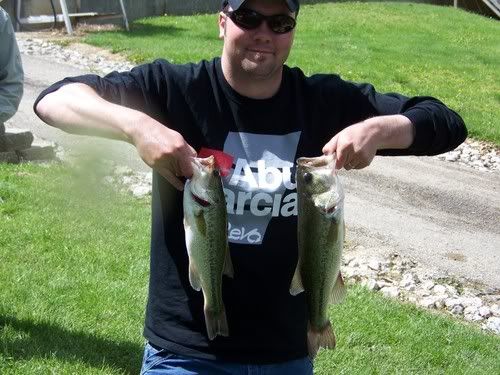 Fun weekend overall. Great weather and between 9 guys we brought in 40 fish to the scales. Next tournament is June 7 & 8 on Lake Vermillion. Our club is looking for boaters so if you're interested go to
http://www.greatlakesbassmasters.typepad.com