Discussion Starter
·
#1
·
After fishing with Matt all day Friday I was surprised the Coyote still had gas in his tank for an early morning run to Geneva. We hit the water at 4am in the pitch black. Kinda freaky especially cuz I have never been there, let alone in the dark. Mike thru Buzzbaits at the docks as I tried to not hit anything. LOL! Nothing doing, I switched up, to a spinnerbait and got a nice Greenie.
Headless MrB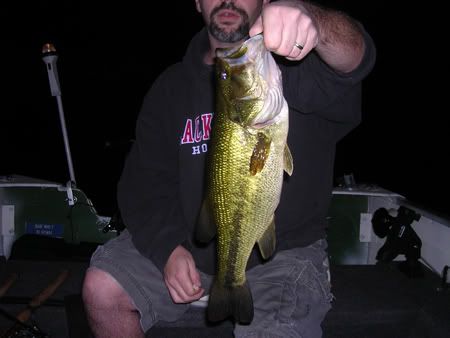 Mike got his Buzzbait bass a few minutes later
I got a small LMB trolling to another spot as the sun was coming up. But that was it for the Greenies. Had to put the pole down and take a pic of this. If u notice the wake there were already skiers out this early.
After awhile we ventured off to 20-30' FOW and caught a bunch of Rockies, Seeds, Gills and Micro Perch on crawlers off the bottom. Mike also got a SMB.
Around 10:30 we decided to head in due to the boat traffic. Highlight of the day was when a guy jumped in front of me and another boat at the launch. Mike was giving them shit as these two clowns couldnt get their 20k bass boat on the trailer. Usually I would have been pretty pissed but seeing these two and Mike screaming at them was too much. Karma is a beotch and they will get theirs. Fun to pop my cherry on Geneva though and thanks Mike.