Discussion Starter
·
#1
·
Hey guys,
I have been suffering form acute skunkitis lately. It was really getting me down,
so much that my wife even told me to go fish so I could shake the skunk. I decided to check out a tip from my teenage nephew about a little pond near his house (see how desperate I was?). I was surprised to find a very healthy bass habitat. I tied on a black purple speckled Senko. In a bout 5 minutes I landed this little guy. In the next half hour I got 4 more like him. These little ponds can be pretty awesome.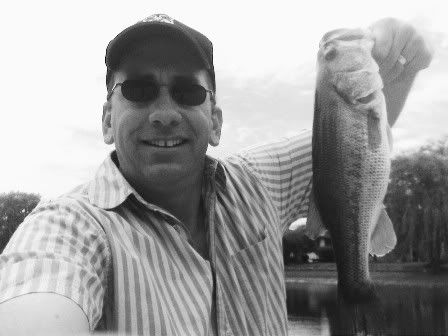 Sorry about the B/W photo. My daughter was messing with my camera phone and set it to B/W without my knowledge. Oh well. At least I got the pic.