Discussion Starter
·
#1
·
I spent the last four days participating in my girlfriend's family reunion in the UP. The family was very gracious and had a boat set up for me to go fishing in.
Fishing a new lake is always fun because you really have to look around and get to know the area. After moving around spots for the first few hours, we finally found an area with heavy weeds and then a significant drop-off. I casted a split shot rig with a live night crawler. I felt a pick up on the drop and decided to set the hook. While holding the rod tip high, I could feel the fish had some weight. Getting the fish towards the boat wasn't difficult initially, but it started to squirm as it got close enough to see me. The fish made three desperate runs, but I was successful in landing the following smallie. This was the first smallie for me so this was very rewarding. She taped out at 16.5 inches and was gently released back to the area.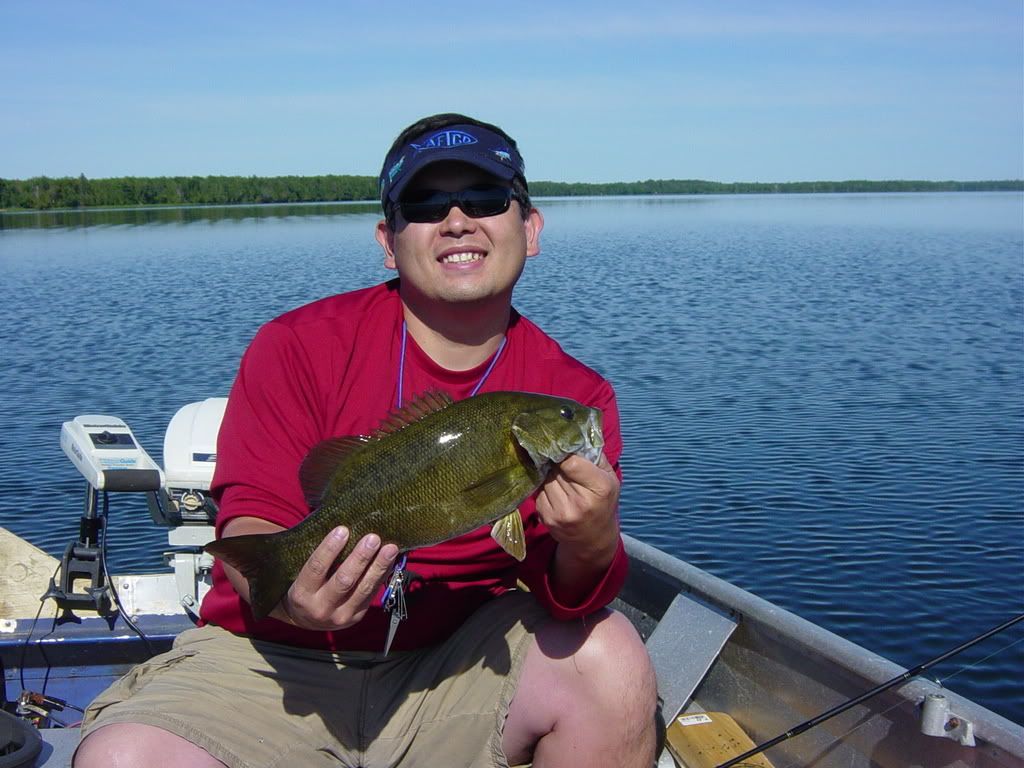 At night, I decided to pull up a chair on the dock and casted out a split shot rig and a slip bobber rig - both with night crawlers. I had zero expectations for a fish and decided to enjoy a couple of beers. I noticed at one point that my bobber was missing. When I picked up the rod, I felt the line was taunt and fish on the other end of the line. I quickly brought in the fish and it was a small catfish. I have never fished for them, so this was my first. It was tiny, but I thought it was entertaining. Minutes later, I felt a bite on my split shot rig to only find a similar prototype. Here's a photo: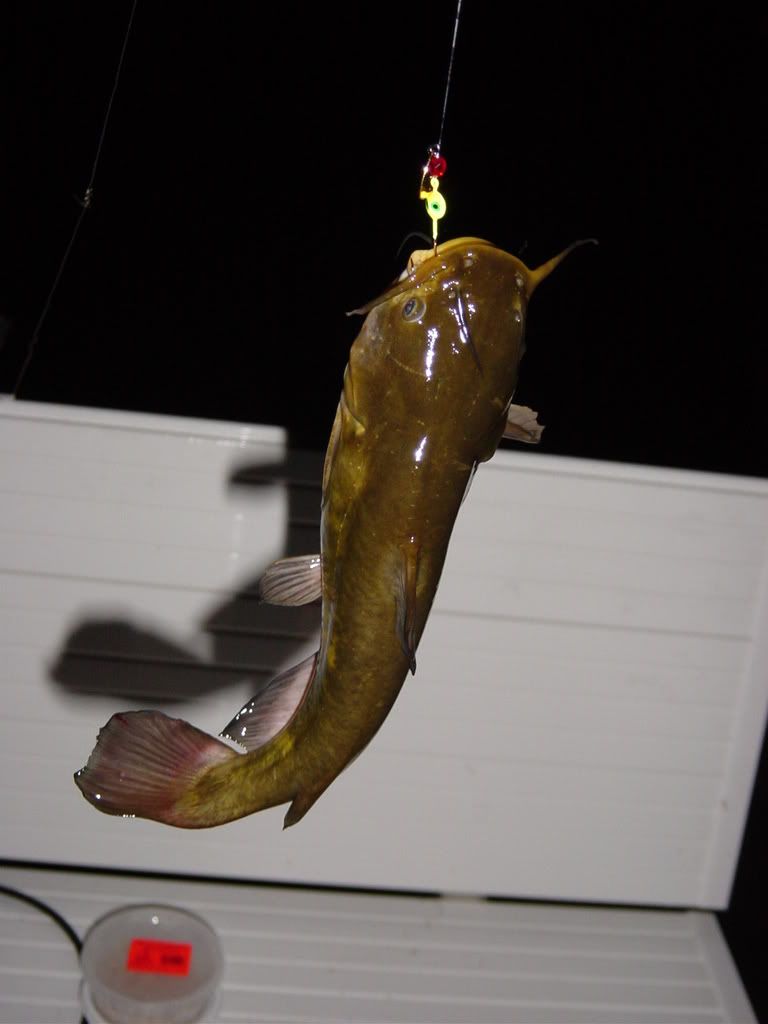 Sad to say, but I did not get a walleye or a pike. It's fine by me b/c I got my first smallmouth and catfish. Besides, it sure beats work.