Discussion Starter
·
#1
·
PK and I hit the OCC this morning from 7:00-12:30. We kicked some serious ass!! Between the two of us we caught 16 bass and a northern!
I started out fishing a spinnerbait and didn't get a hit for the first 30 minutes. Of course PK shows up and tosses a spinnerbait right into the same area I had been fishing and catches one on his second cast! Then he caught 3 more in about 10 minutes. I was struggling to keep up for the first hour and then I caught a couple of dinks down by the wall and then I caught the northern on the southern end of the lake on a green and orange crankbait. Photographic evidence of the northerns at OCC!
We worked the east bank for about an hour and caught a handful of decent ones and a handful of dinks. Then we went over to the north end and started fishing the hole that I caught a lot of the fish out of on Wednesday. PK had to go to work and the fish had stopped hitting the reaction baits. I switched to a curly-tailed pumpkin 7' Berkley Power Worm. I started working it real slow, deadstickin' it for about 15 seconds, then hopping it in short hops. I caught 4 nice fat ones and a little guy from 11:00-12:30. That seems to be the hot time right now. Anyway...really fun morning. I'm begining to like this little pond!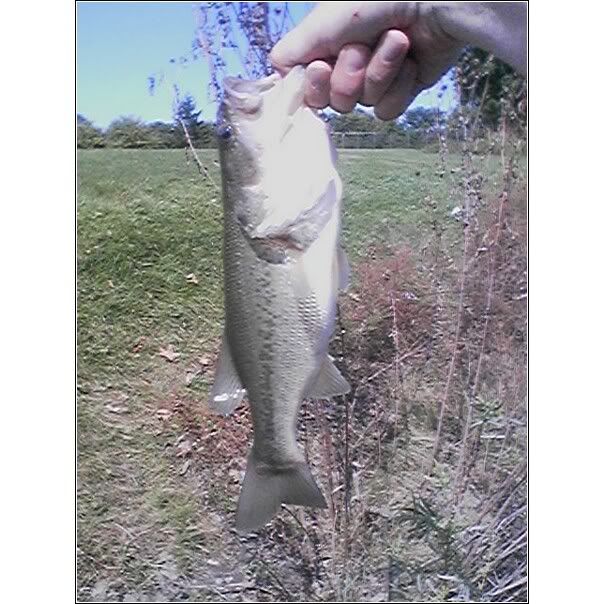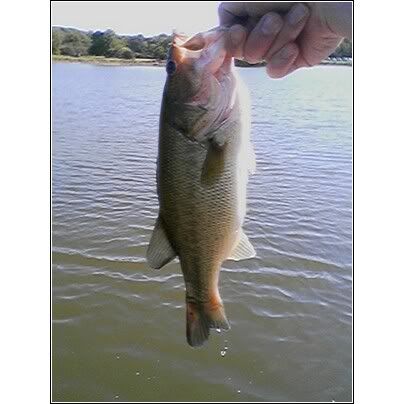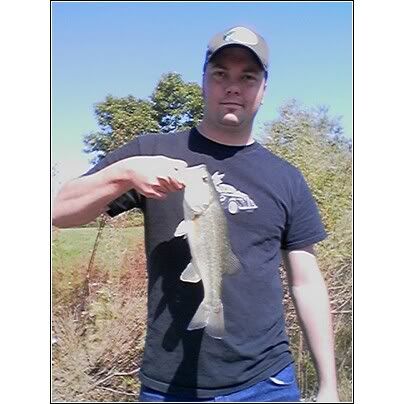 AND THE NORTHERN...