Discussion Starter
·
#1
·
Got up around 7am this morning. Going to hit lake. Kids begged me last night to wake them up so they could go with. So, since they are such good kids and love fishing as much as I do, I wrestled them out of bed and off we went. No boat today, just fished from shore risking the broken ankle from the gnarly rip-rap. Arrived at about 8-8:30am.
Boy were they hitting today. Seemed anything we tied on and threw would do the trick. All in all we caught 30 or so nicer White/Yellow Bass, 10-15 LMB, and I was the only one who managed 4-5 SMB. None of any real picture worthy size, but still a bass. Threw in-line spinners, rattle traps, cranks, and jig w/grubs.
Got down there and I tied a #3 Mepps onto my daughters rod. Boy was using a small rattle trap, and I started with a #4 Mepps Black Fury.
Boy was the first one to get one. His first LMB of season. So proud he was.
Daughter caught her first White/Yellow Bass ever. Very excited. Anybody know how to tell a White and Yellow Bass apart? We were hammering these on almost every cast.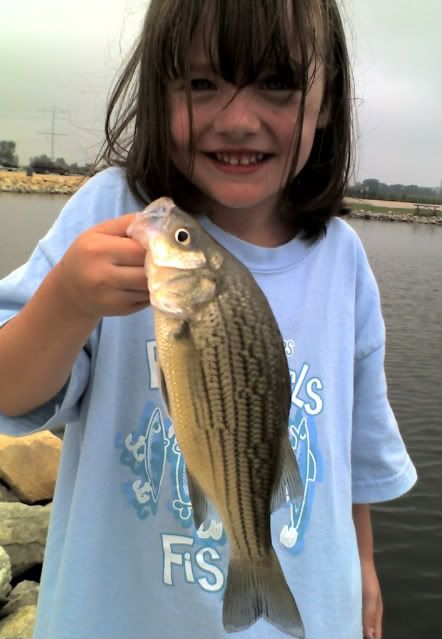 Don't mind her shiner. She ran and dove into my sons bed last week and klobbered herself on the corner of the windowsill. You live, you learn...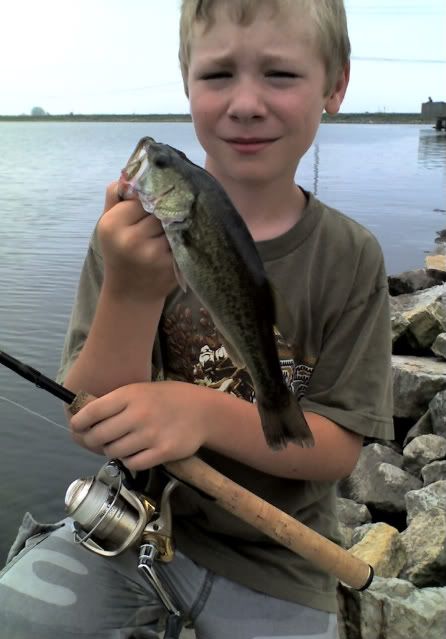 Daughter caught this nice LMB that almost made her cry. Although, every single fish she catches, no matter the size, she wants her picture. Daddy is more than happy to.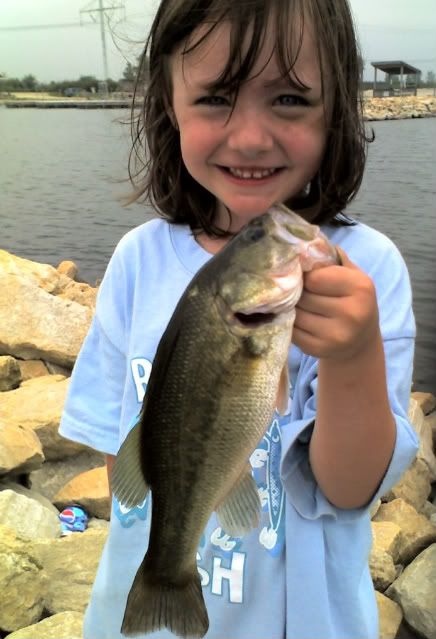 Boy is a little better on the picture thing unless he catches any LMB or SMB. To him, all worth a picture.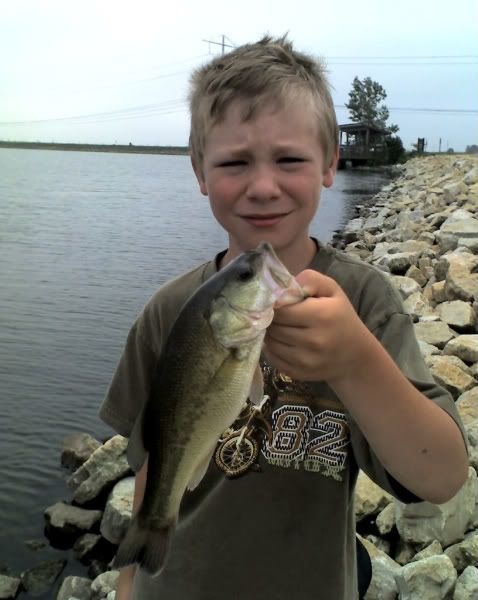 Now, by this time, its around 1pm. Bite is laying off a bit. Hot, muggy, kids constantly heckling me to go. Dad, I'm hot. Dad, I want to go home. Dad, I'm thirsty, buy me a pop. Dad, Dad, DAD!!! As I keep saying, ok, one more cast and we go. So, I buy them each a pop which buys me a little more time to try one more spot before even I am ready to go. Good thing I did.
I was using a #4 Mepps bucktail with chrome blade. Went to new spot, kids satisfied for a couple more minutes, cast about 5 or 6 times, nothing. Just as I am ready to go, I say to myself, "ok, one more cast and I'm outta here".
Well, meet my new biggest LaSalle Lake LMB to date. Didn't have my tape or scale, and wish I did.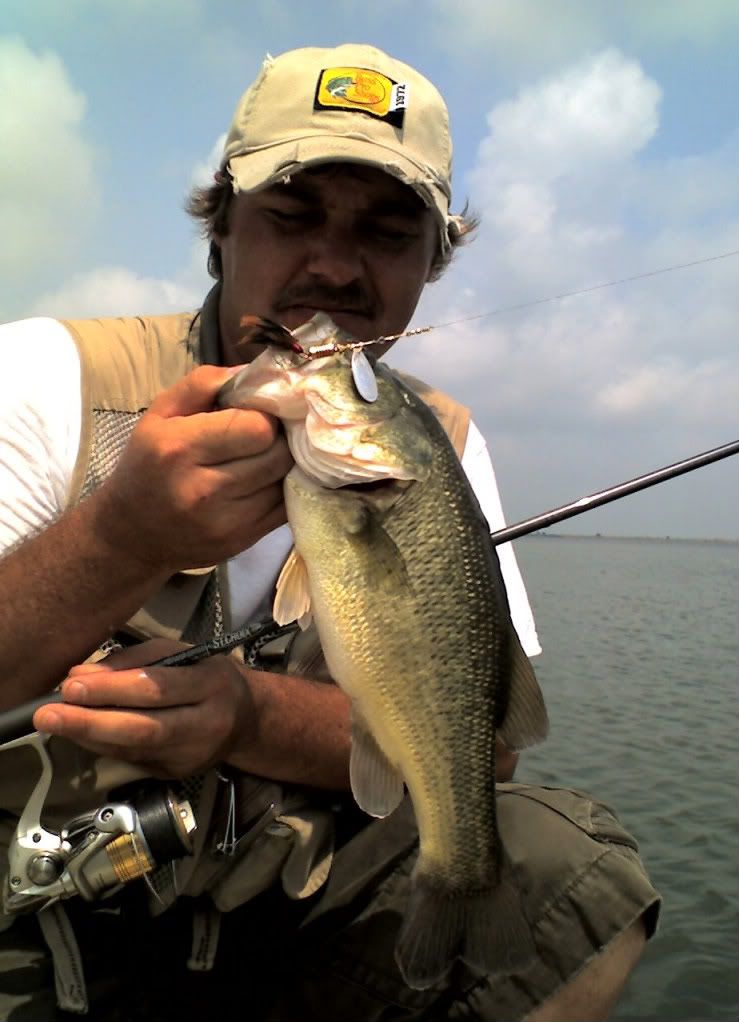 I'm sure not the biggest one out there, but for me, a damn nice fish. Still want bigger though.
Anyway, just wanted to once again share a great time fishing with the kids. Have a feeling I just created a couple little Bass monster today. Ok with me...lol