Discussion Starter
·
#1
·
Yami Master and I hit the road Friday afternoon for our annual Delavan Opener Trip. We tried to do some crappie fishing Friday night with minimites but kept getting these little guys. Not what we were looking obviously and we were concerned because the few snakes we caught were hitting very lightly and not fighting at all.
The water temp was 53, so we were apprehenive about finding fish. We struck out badly at our first spot (which knocked them dead last year) so we started to do some searching and got the first fish of the day.
20'' and full of eggs, Trolling a 3/4 ounce spinnerbait.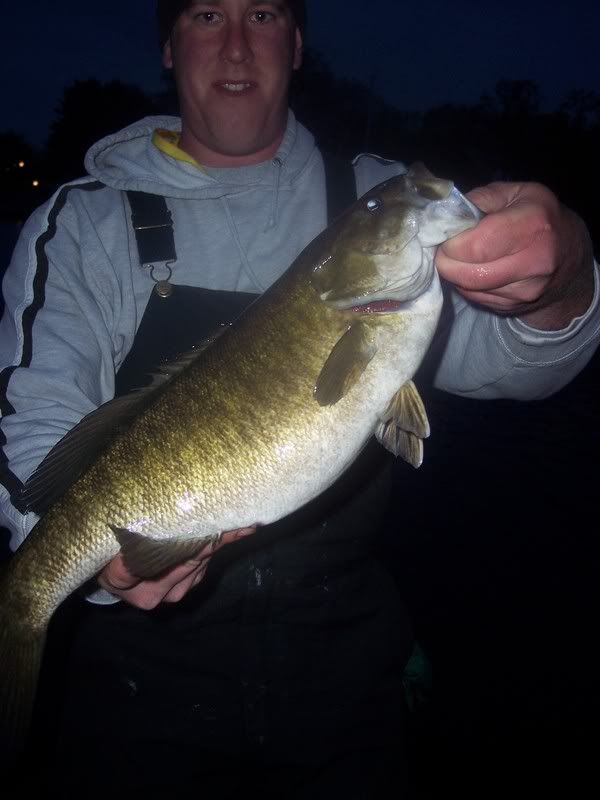 We decided to make some casts around the area we caught the fish and Yami lost a nice one, but stuck a 19'' on his next cast.
Before the crowds got too thick we fished around some docks with plastics and live bait and had some good action.
After around a dozen bass and too much boat activity we decided to cast and troll for some slime balls. They are still not too active, but we managed a few.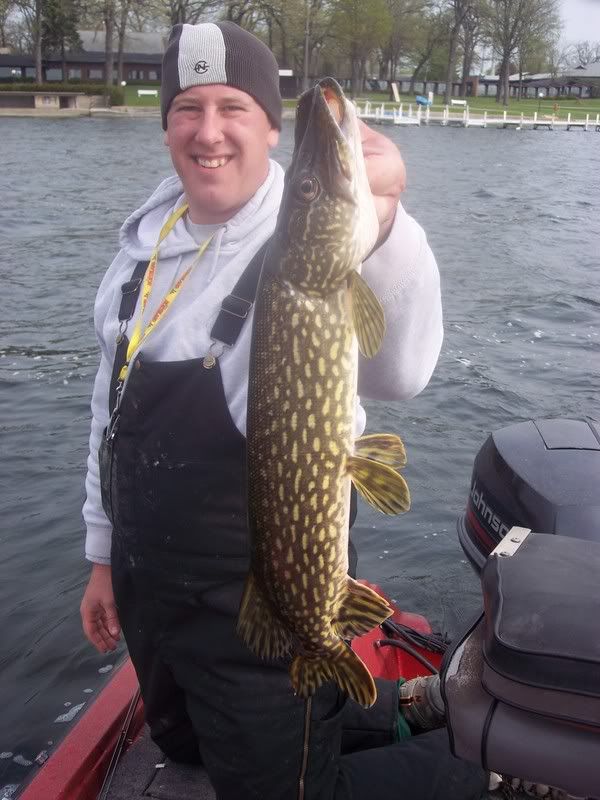 By this time all the channels and bays were full of boats looking for the pre-spawners, so instead of joining the crowds we searched for some pre-spawn bass and more pike on the main lake which ended up working out well for us.
By this time many of the boats had left for the day, so we worked some of the warmer, protected waters.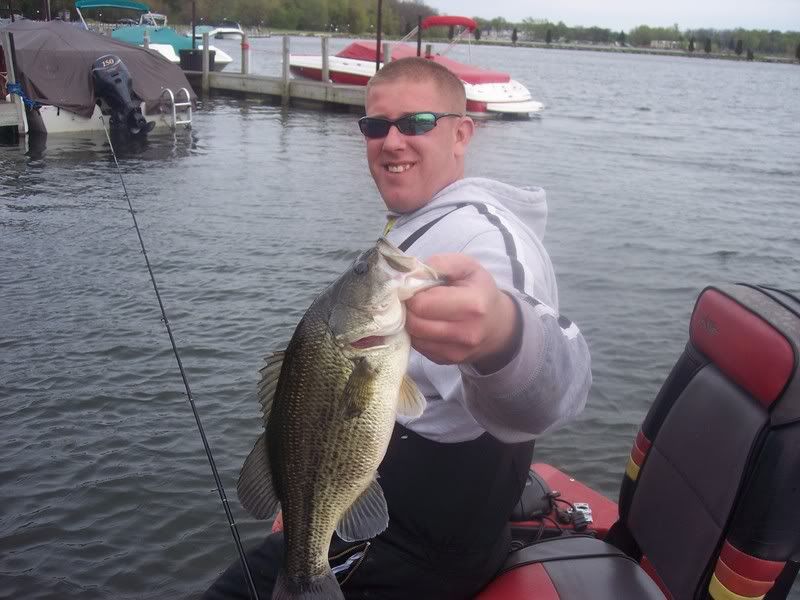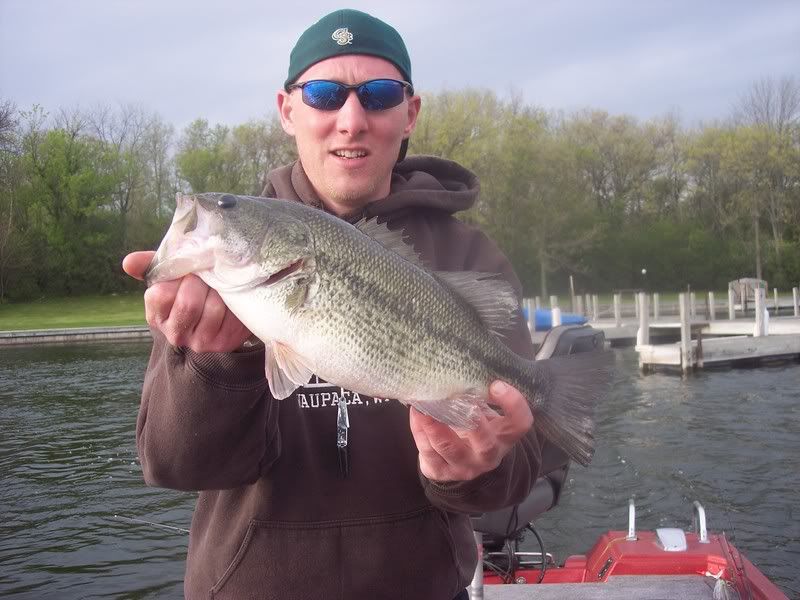 The wind was really giving us a pounding so we headed across the lake to some skinny water to get out of the wind.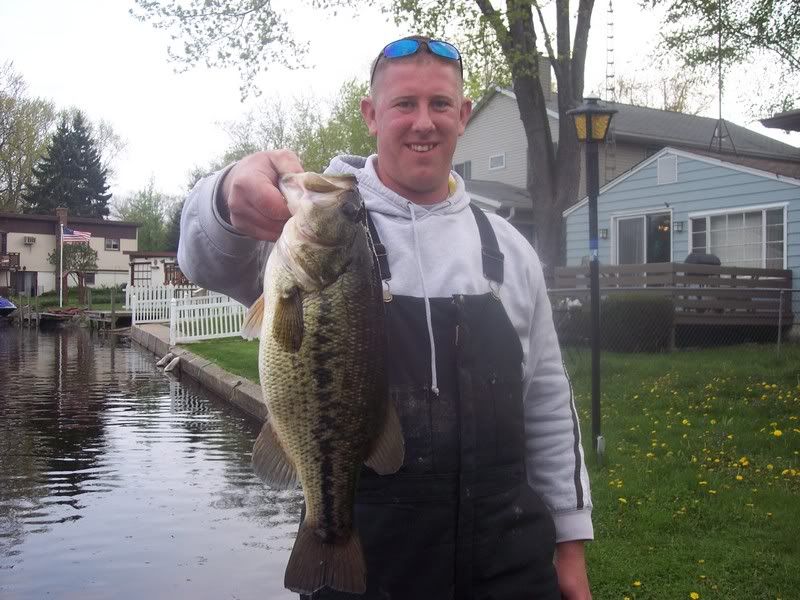 Of course any time a double is landed, the self time gets put to use
We ended the day casting for some big pike but just ended up with snakes and some suicide pre-spawn males hitting large baits. We ended up with 47 gamefish consisting of largies, smallies, and pike. To challenge ourselves we like to pick a number and try to reach it. We kept upping the number as the day went on, which kept us interested. 15 hours on the water beat the heck out of us, so we hit the bar and decided to come up with a different gameplan for Sunday.
Stay tuned for Part II and see what happens when I give Yami his Sunday wake up call