Discussion Starter
·
#1
·
As Yami and I sat at Chilis at 11P Saturday night drinking some monster margaritas and wolfing down bacon cheddar burgers we were not feeling so well. 15 hours in the pounding wind felt like going through a 12 round boxing match and getting the crap beat out of you. We were seriously burnt out so we decided that no alarm clock would be set for Sunday morning.
Sunday morning we woke up around 10A and felt somewhat refreshed. It took Yami a little longer to wake up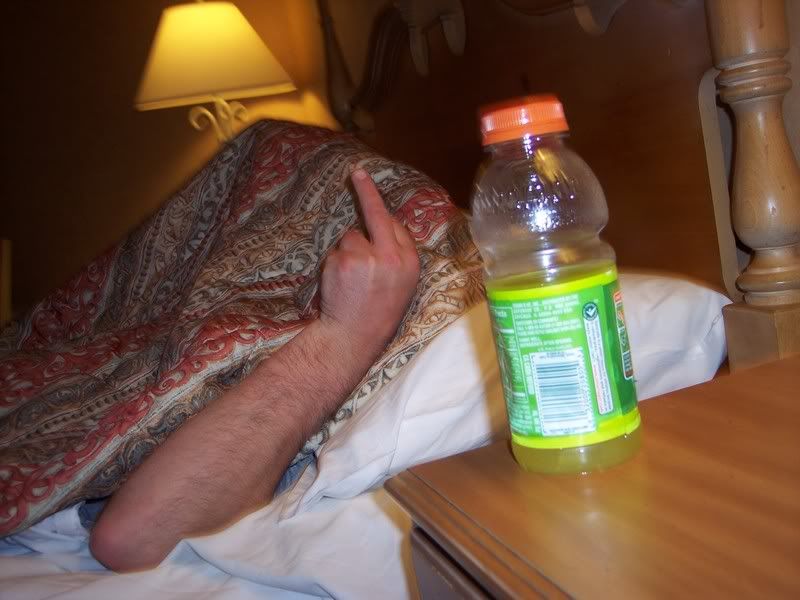 We finally got going and I oiled a few reels while Yami respooled a couple. We had a great lake view from the room and the whitecaps and waves crashing into and over the seawall did not look promising. The weather report called for 20 mph sustained SE winds with gusts to 35 mph.
We called Coyote and decided that it probably was not worth his time to come out. Around noon we finally decided to give it a try. Yami set the goal at 12 fish for the day and I thought he was way too optimistic. The only thing we had going for us is that the weather had chased almost all the boats off the water.
We fished some docks first. I tried to fish but I mostly stuck to boat control to avoid playing bumper boats with the docked boats and pier. It took all I had to keep the boat clear, but it paid off as Yami was able to make some good casts and connect with 2 really nice bass.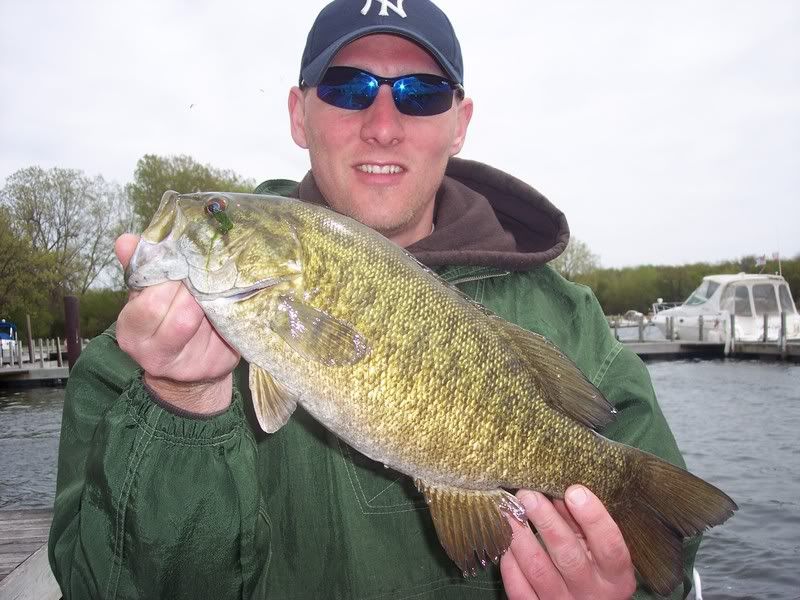 Next we gave the North Shore the old college try but only ended up with snakes. We hit the South Shore which was actually relativly calm, but it was the dead sea with only one pike.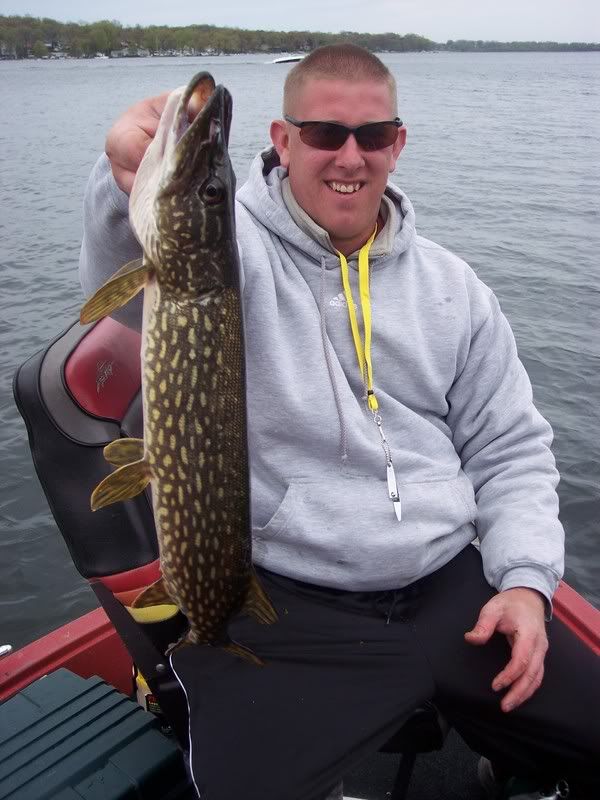 We then hit a back channel that we caught a few at the day before. We got in there and saw 3 boats working it over so we fished a few docks, got a few small fish and bugged out.
We hit up a few areas outside the main channel and our luck changed as I caught back to back hawgs on consecutive casts. Quite the battle on 4 lb. test.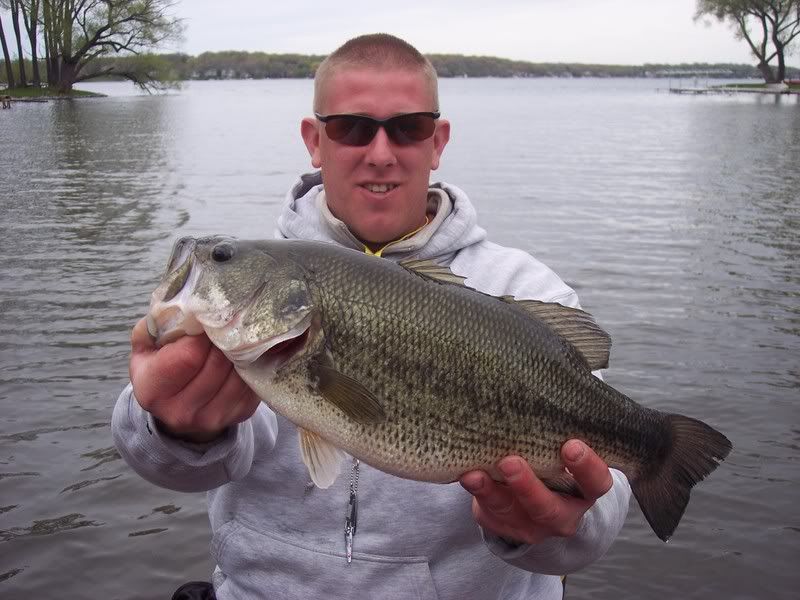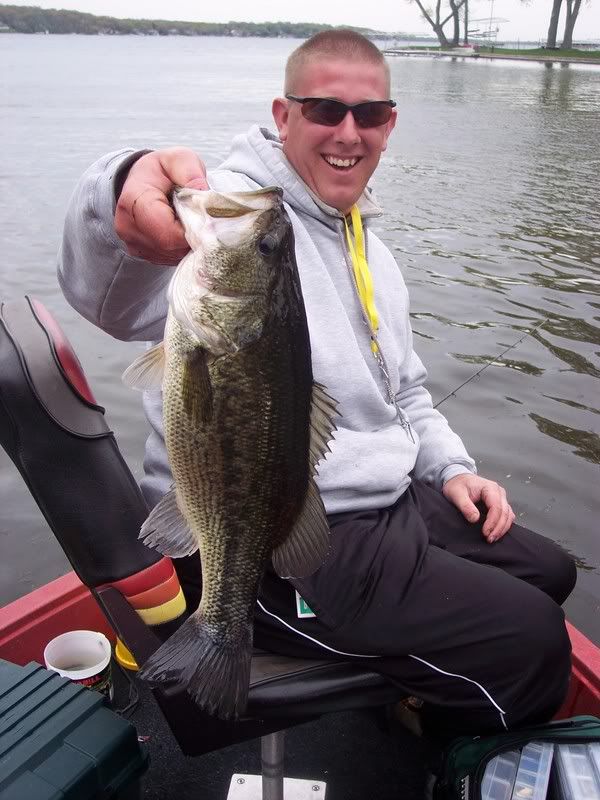 Yami caught one more in the area, and gave an estimate on how much he thought the fish needed to grow to be HAWG worthy.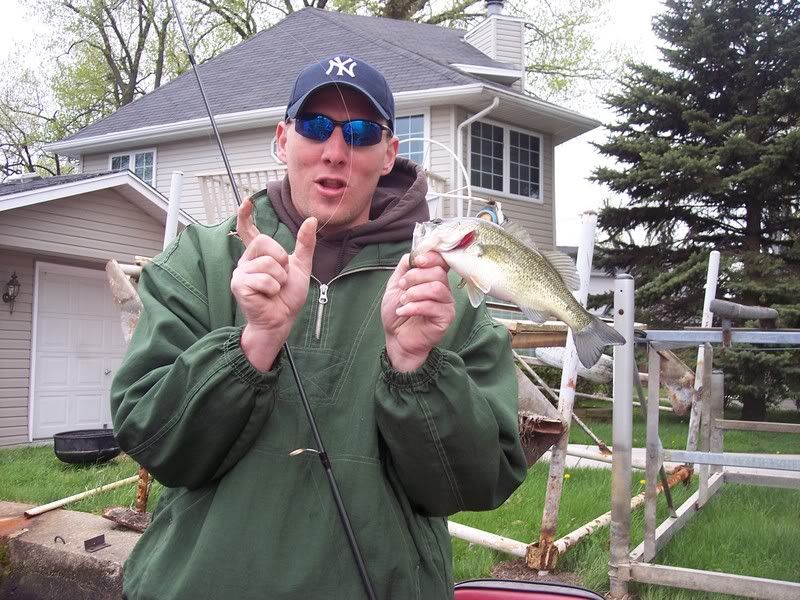 We hit up another channel and caught one more bass which brought us to our goal of 12 fish. We had a little daylight left and decided to try a spot were we had seen some random fish caught throughout the weekend. There always seemed to be someone in the general area fishing it, and we did not want to crowd anyone. When we made it over the spot was barren so we went to work and it was on.
18 bass and a suprise bonus fish in about an hour. It really made us feel like 12 year old kids all over again. I can't remember the last time I had that much fun fishing.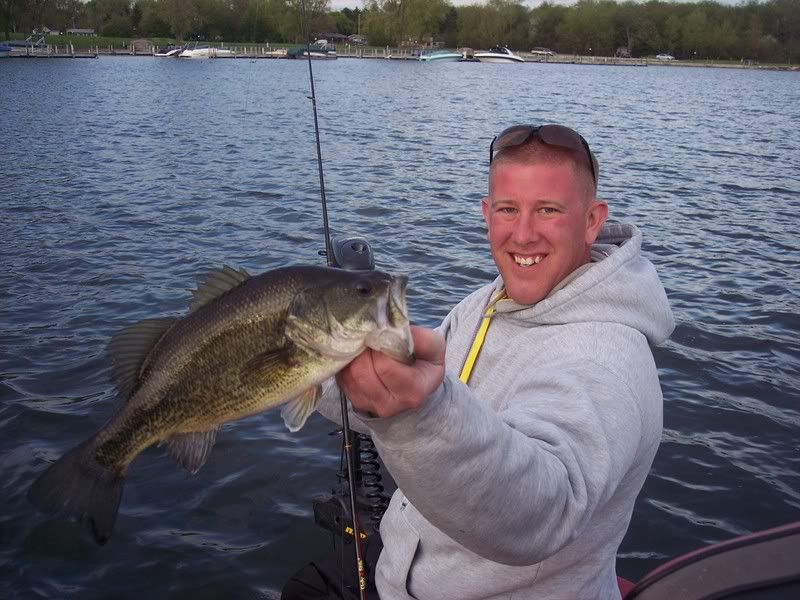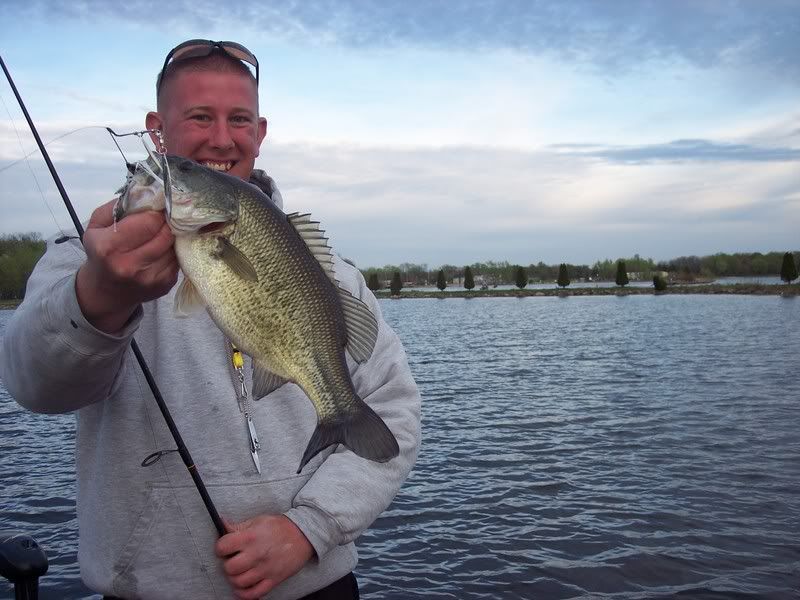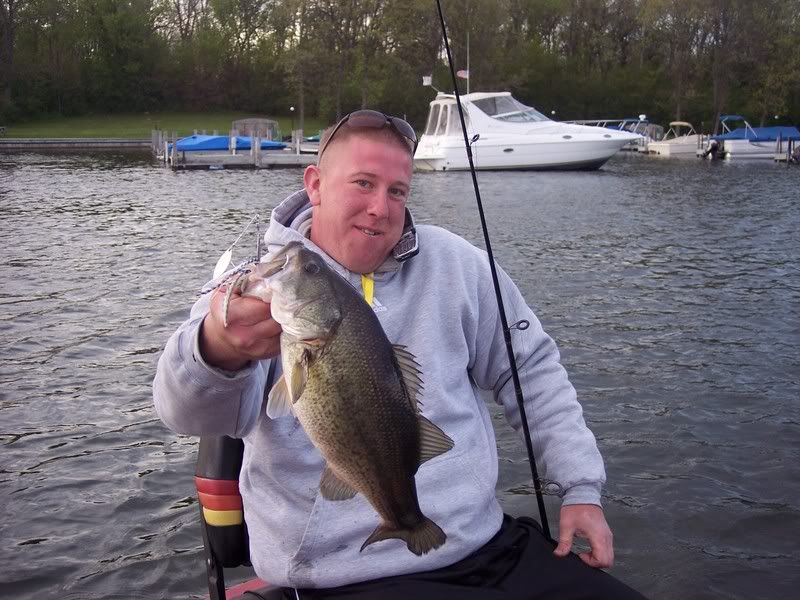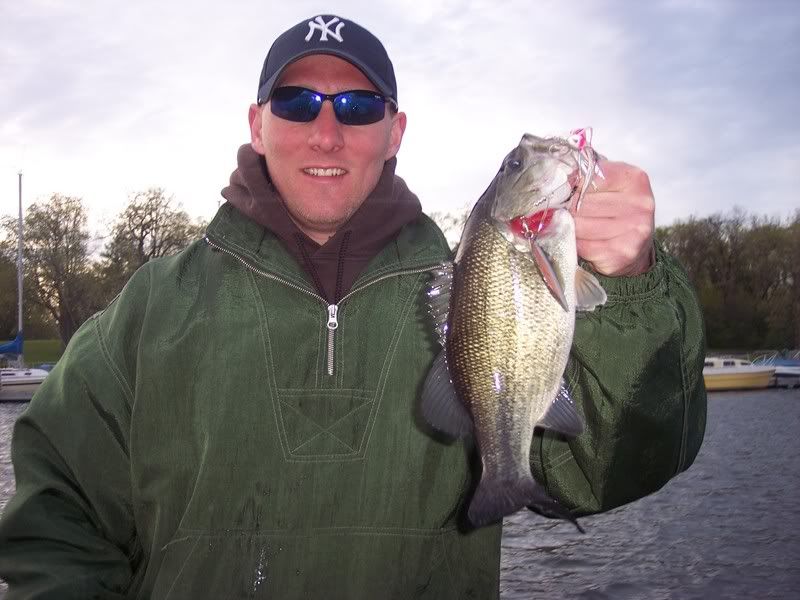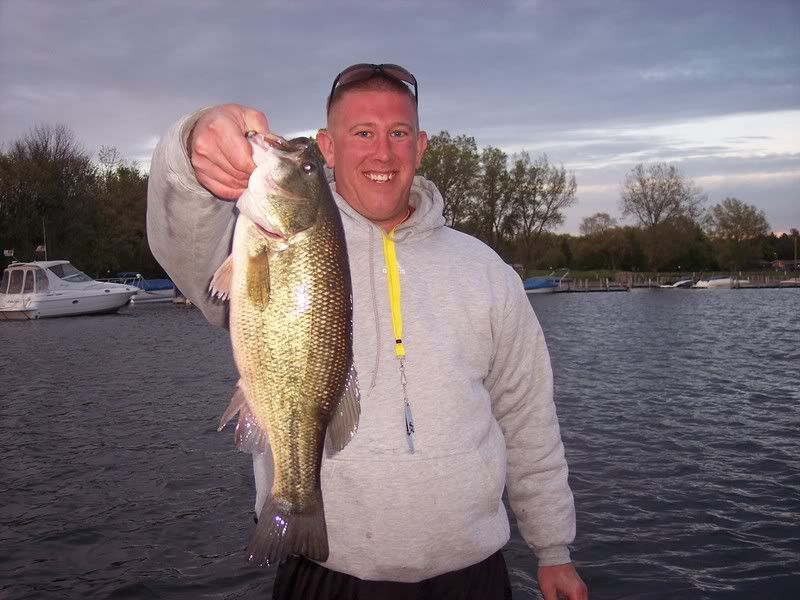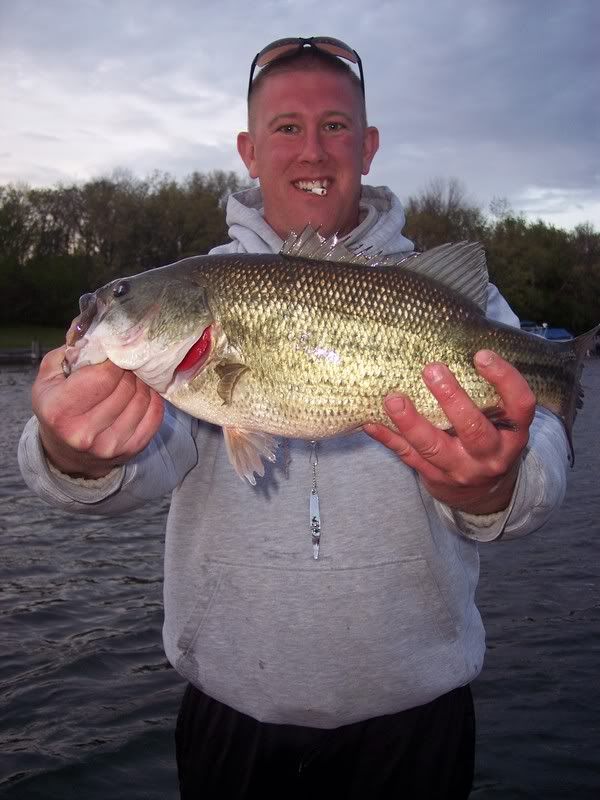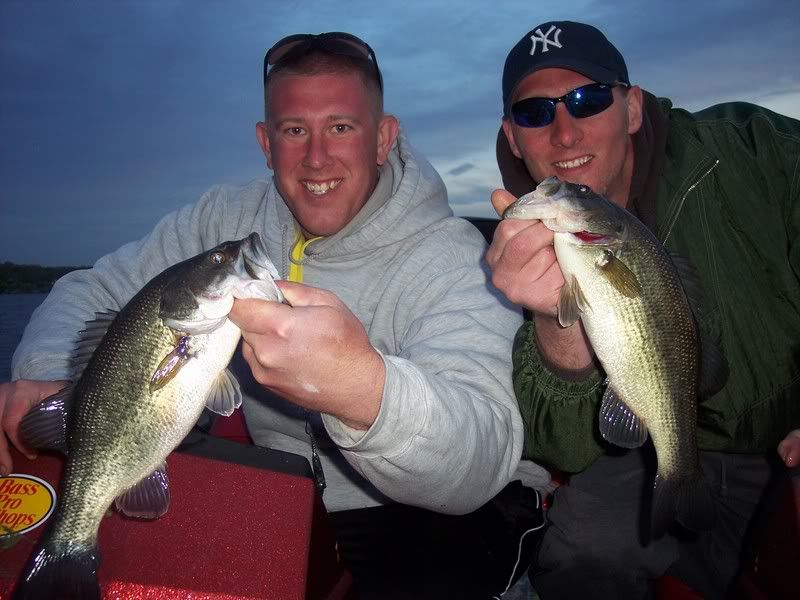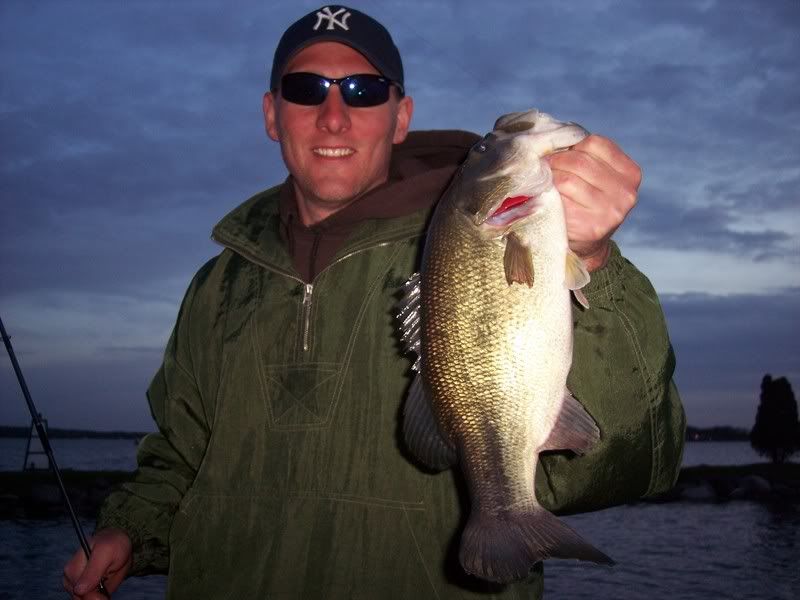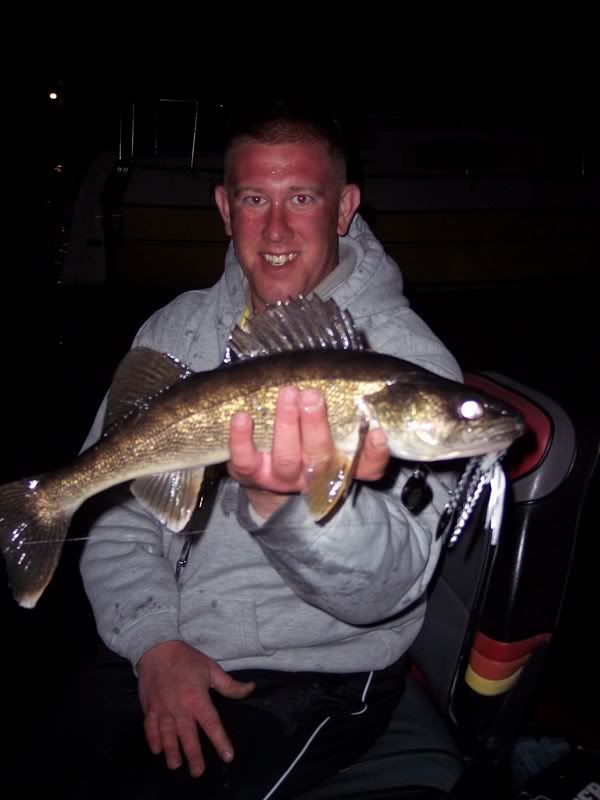 We ended the day with 31 fish, which was way more then expected due the conditions and the late start. It was a great way to end the Delavan portion of the trip. We loaded up, packed our gear, and hit the LL Lounge for some food and drinks. We then hit the sack in anticipation of our next adventure.
Monday morning we had a 6A with John Trossen from The Pier Guide Service for a day chasing bass on Geneva.
Thanks for reading and stay tuned for the final chapter of the Trilogy........
Here is a preview