Discussion Starter
·
#1
·
Hey guys. once again thanks for all the support I've been getting. Its great knowing I have wcf behind me on all of this.
Anyways as fishing went it was TOUGH! 14 boats participated and of those 14 only 4 caught fish. To keep it plain and simple we placed 1st in a virtual tie against Chicago-Taft Highschool with only 3lbs and 8 ounces. What brought home the gold and the sectional title was the tiebreaker... James' Ramirez's big fish award with a 16incher weighing in at 2lbs 6 ounces. Unfortunately enough of the two fish caught on our team, I got the blank. Our alternate Anthony Zourkas caught our other keeper and he clinched it for us. He deserved much more credit than he received and I let him know that. We found our bass in deep structure, one bass came deep off a point and the other came deep off some trees we found. Overall it was a tough day but we managed to gain sectional champions and we move onto state next week. Were leaving tuesday night to prefish the lake wednesday and thursday... its going to take that long to figure those bass out! Wish us luck once more and thanks for all the support and reading.
Updated pictures:
take-off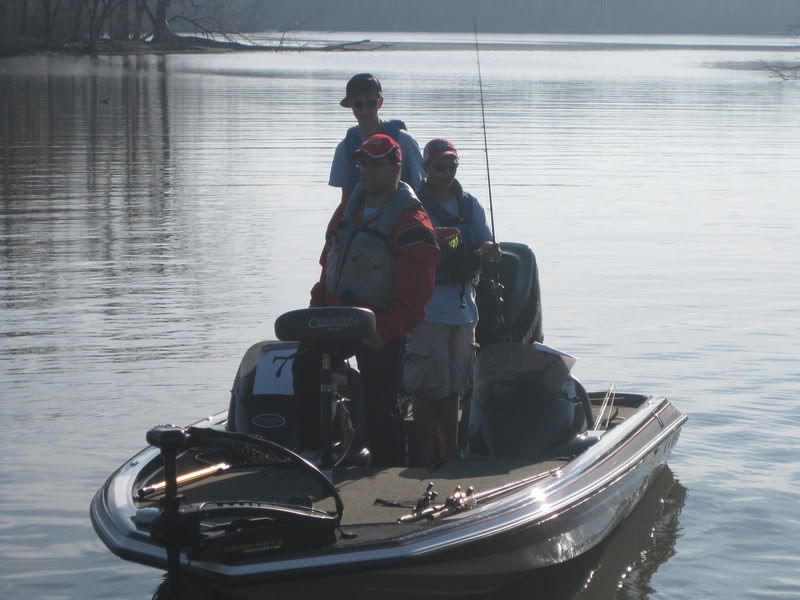 on the water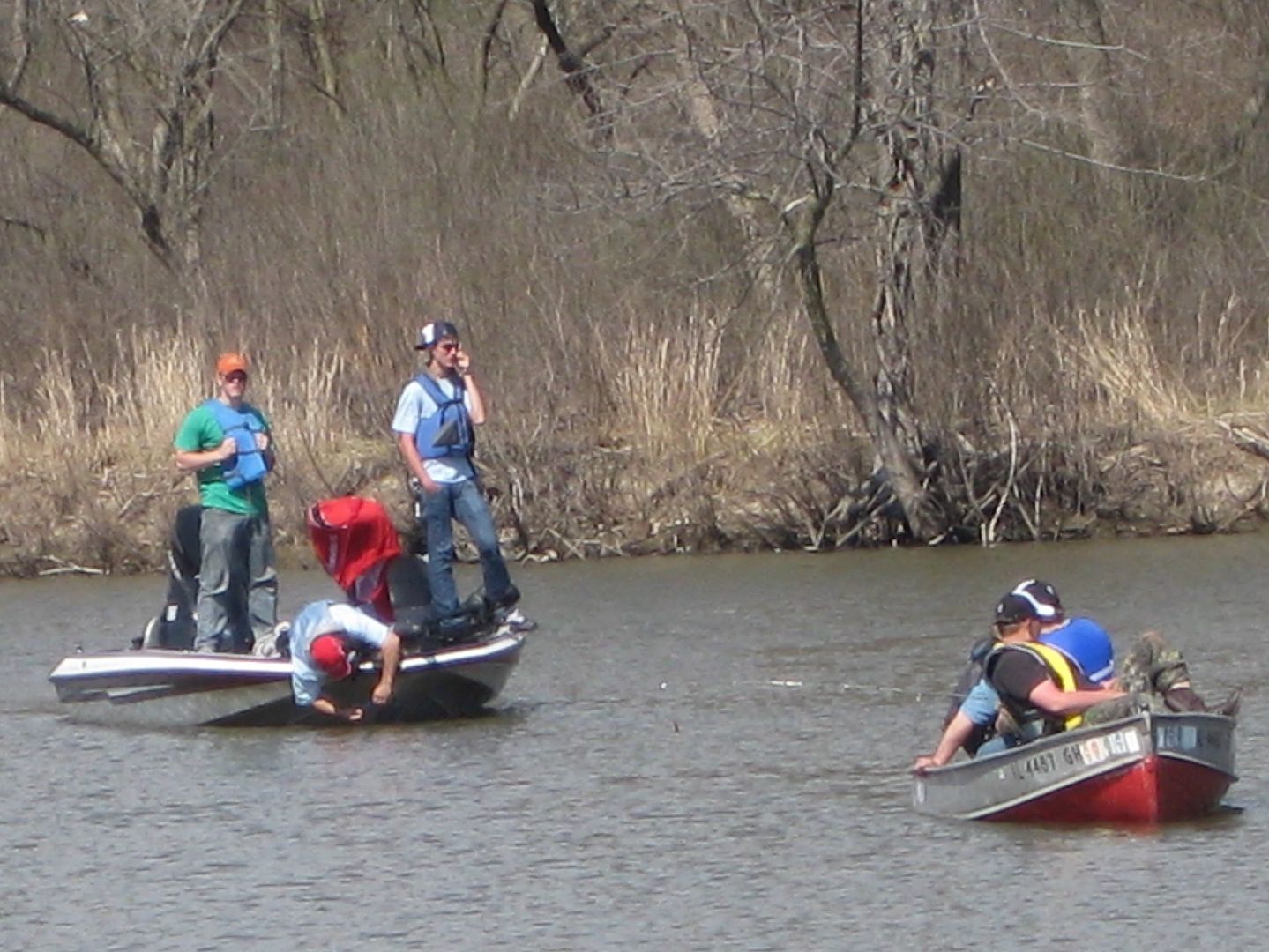 weigh in
James & I.... DUDE WE WON!
articles featuring our victory:
http://yourseason.suntimes.com/otherspo ... ng.article
http://blogs.suntimes.com/bowman/2009/0 ... -area.html
CARLYLE LAKE is state. I leave in one week! ah
Thanks again guys!
-Creighton Delgado