Discussion Starter
·
#1
·
After getting out with mplant and the gang this morning and getting a couple of decent perch I took a short nap, ate some lunch... and decided I needed to fish more. I have this 14" fish goal for june and I've not gotten one that big yet.
I got out to the lakefront, found some smaller perch, again, like yesterday afternoon the action was slow but steady. I then decided to hike the seawall until I found where the water cleared up. I'm always a believer in fishing "the mudline" after maybe 20 casts or so I got SLAMMED by a big guy. Got him up to the wall and swung him in. It measured 13.75" Close!! My 14" perch is still out there somewhere but this one was great.
Took some photos of it in the studio, it was too beautiful not to.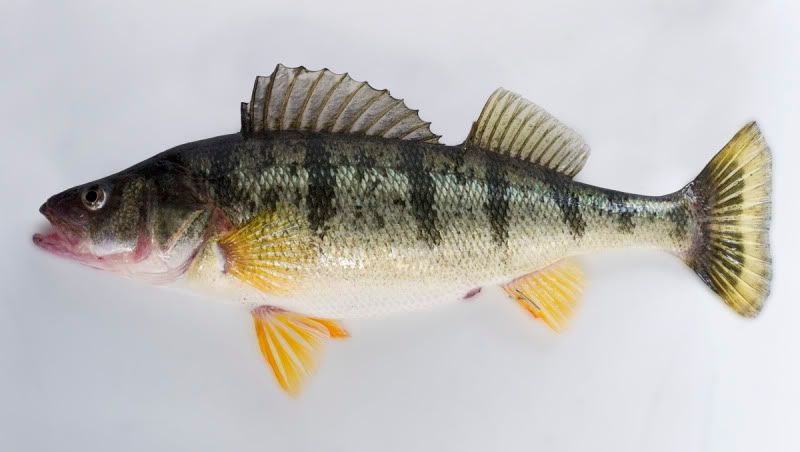 Perch action has been decent lately, I just haven't struck it rich yet. Today I worked on a timed pop and retrieve and I found out a good interval and speed to reel and pop every so many seconds. It's what made me get my fish in the afternoon, I found that they would only hit if I had absolute feel and control over my artificials.