Discussion Starter
·
#1
·
In 2006 my best times, And Favorite Memories are with those who I care about. The old Friend ships I rekindled and the New Friendships I made. Reuniting with my Old fishing buddy Shane, Meeting my New Fishing buddy Neil These Are Two things that will Last seasons to come. I'm very Pleased with the way 2006 turned out, and it has nothing to do with the Fishing. I've come to learn you can learn a lot about a person and a person's character by Spending a few hours on the Lake. In 2006 I am most Grateful for the Friendships I now have that will carry on for many more seasons to come. Together we'll share each other's ups, and also each other's downs. We'll help build on each other's Weaknesses and Help better each other's Strengths. This Year has made me Believe I'm as Good As I want to be. I can be what I want to be, I write the next Chapter in my Beloved Fishing story and I choose which rode I'd Like to take. And I believe the Coarse, and the Rode I take in 2007 will be the right one. Fishing to me has always been an obsession, not a passion, not a hobby but an obsession.
But my most beloved memories of 2006, Were not The Numbers of Fish I pulled in, nor the quality fish I pulled in. but the Experiences I've came Across Along the way. The memories I've stored in my Mind from every happy, but also every sad moment in 2006.
This is my year in Review,
In 2006 I caught 949 Fish, and had 2 Skunks in 73 Outings. Many people Question Why I keep tabs on these sorts of things, Or Why I put as much effort as I do into my reports. It's because I am a Very Goal Orientated Gentleman. I see Things Others Don't, I know my Skills, but I also know my Capabilities. I work Hard to Be the Best And I don't stop until I reach my Goals. To Some Fishing is, Well Fishing But to me It's my Life. There is not one Person who wants to be around me if I get skunked. We'll just Say I'm not Happy. This Translates into The detail I put into Reports. When I go Fishing, I want to surpass my Expectations. I set a limit before every outing. And If I don't at least meet them, I get very aggravated. And there fore Leads to Many long nights trying to determine what Exactly Could have been the problem, And This year; I didn't live up to it. Due to Failed hook sets, Poor Decisions. I Feel Like I have to prove something come the 2007 Fishing Season.
In 2007 you will find a New Dedication
2007 Goals
Surpass 2,000 Fish Caught
More Maturity
Make it to 200 Outings this Season
Report Every Outing
This is Just a Few. Big Things Will Come From Me in 2007
So Here is Pictures of "our" Year in Review. Because REEL OBSESSION ENT. 07 is all About our Group. Our Adventures.
Angel with The biggest stick of the Season, And That was to start off the Season. I'm so jealous
A bluegill to start the Season off
My First Crappie of My 2006 fishing Season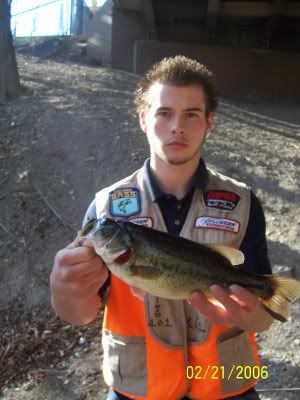 My First Large Mouth of the Season
My Wonderful Girlfriend Sara Displaying her First Large Mouth of The Season
It looks A lot more pleasant then it really was. My Coat was Close by..brrrr
First Ever Match fishing competition won 1st Place 8 Carp 74lbs
Probably my Biggest Fan.. We've had some good memories.
Sara Displaying her First Common Carp
She was a Crappie magnet all season.. Watch out Crappie Professor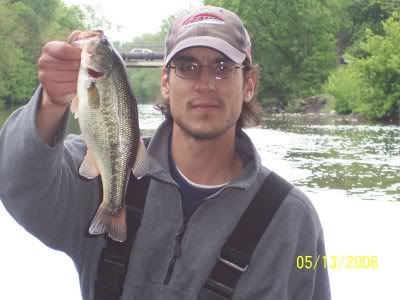 Shane Displaying one of numerous Large Mouth on the Season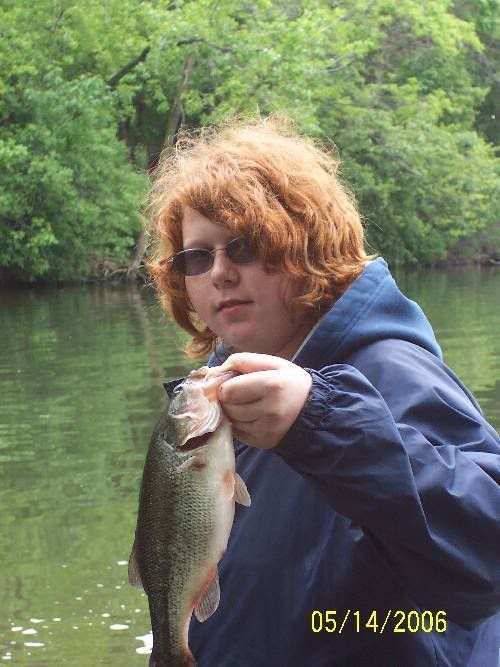 Neil pounds one on a Orange Buck tail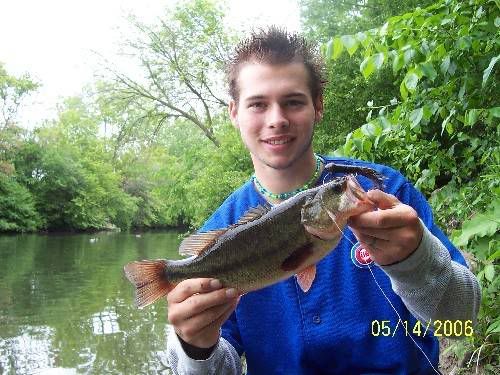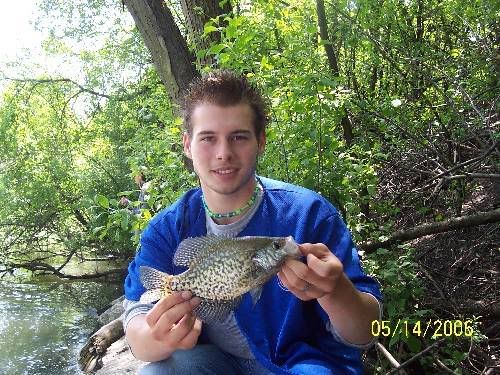 Just 3 inches shy of the World Record. Great Job none the less baby!
Hey wait a minute. ? That's my Picture!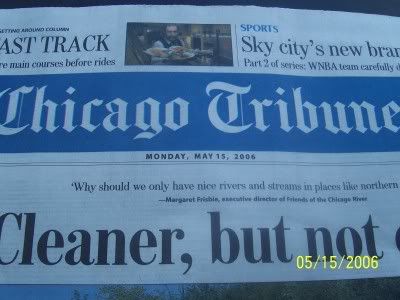 One of 6 Common Suckers on the Season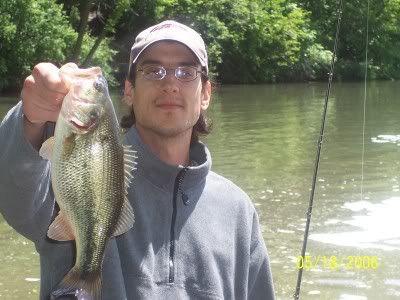 That's a beauty! Nice job Shane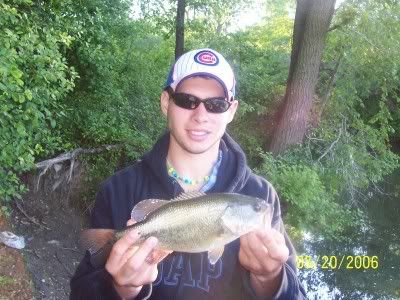 Urban Fishing is where it's at.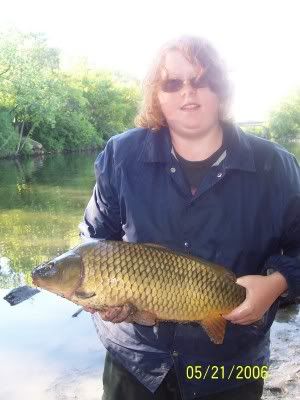 I think Neil would agree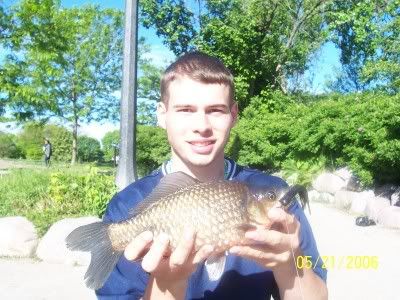 James Displaying a Chicago River Channel Cat
Here is where I start my Wader era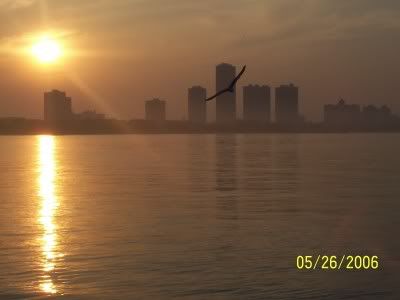 Sweet Home Chicago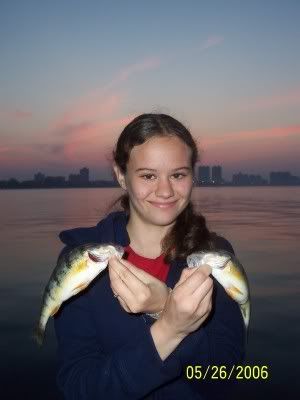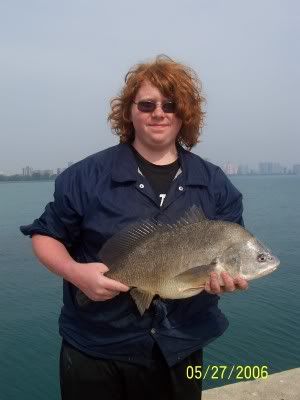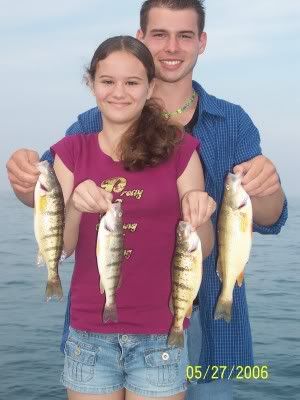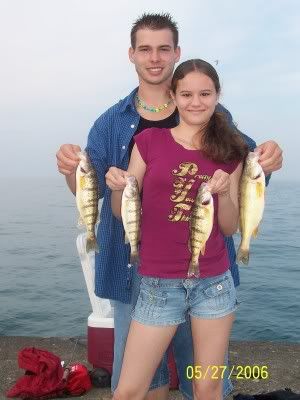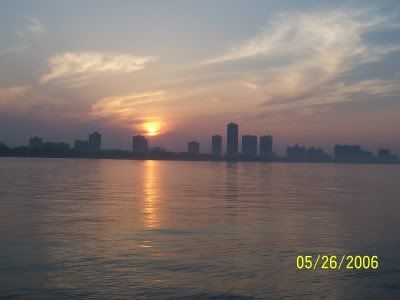 Where Sunscreen in 2007 Everyone!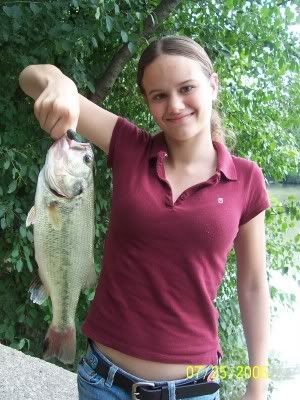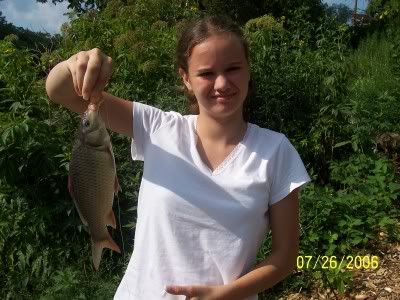 Sensitive content, not recommended for those under 18
Show Content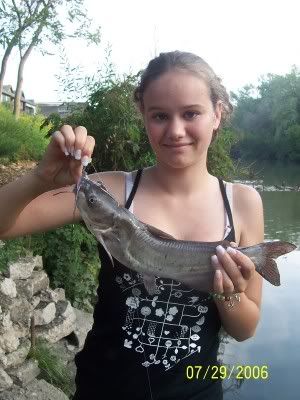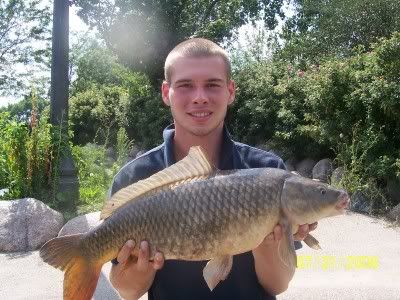 Self Timer Does Wonders
I Promised you a 12 + pound Fish. I gave you the Opportunity and you took full advantage of it. I'm Proud of you baby! Congratulations
Maybe we can call him the "Master baiter"??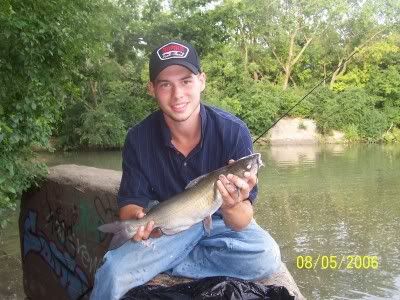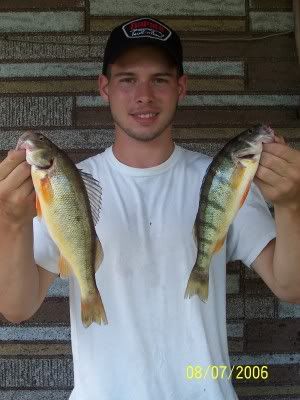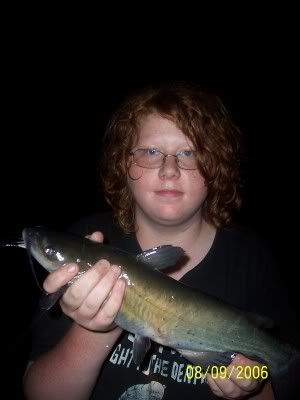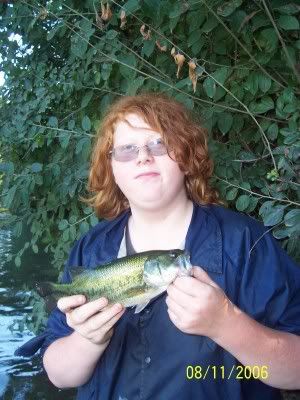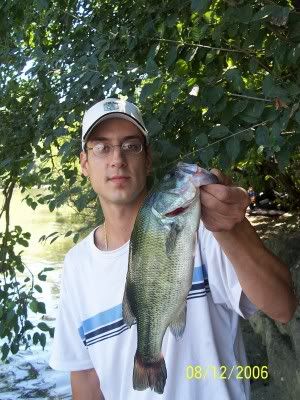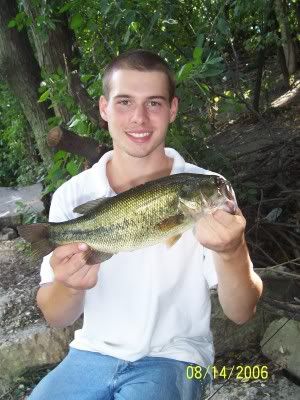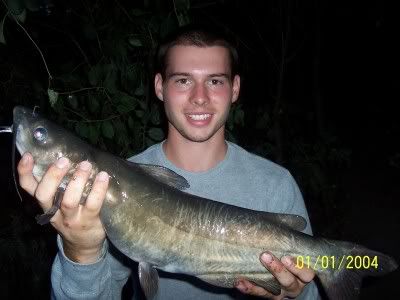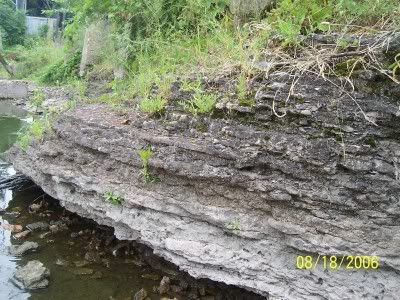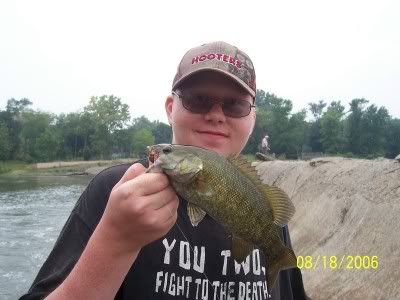 Point Proven, don't ever over look a Fishing hole.
If you don't Good things may happen!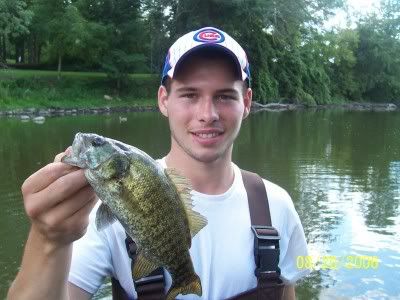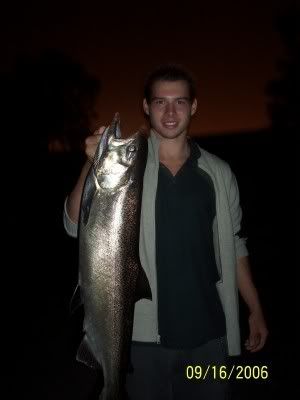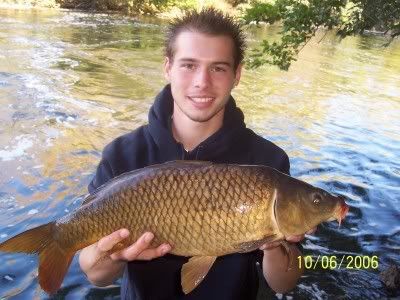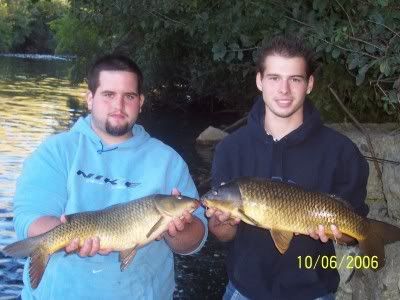 This is Our 2006 Fishing Season in Review; if you actually went through and read all then I'm very appreciative of it. In 2007 there will be much bigger catches, many more Reports. And many more precious Memories.
I hope you enjoyed my 2006 Year in Review.
George
Perch Guy
Chicago il.
Multi-Species Fisherman