Discussion Starter
·
#1
·
WWW.LANDINGTHEBIGONE.BLOGSPOT.COM

PG Report: 10/6/06 .. Afternoon Delight

Rushing to Our Delightful and Colorful Fall Display. We Quickly Set up For Common Carp. James Decided to set a Tournament between us, so of Coarse it happened. It Was Based on a Team of Two. Shane and George, And Neil And James. The Carp at first were feeding heavily on the bottom and I was able to hook 5 Quick, As well As James and Neil hooking a Few. Shane and I were using Corn on a Bronze Bait Holder Hook, While Neil and James Were Fishing with a Treble hook and James's Special Preparation bait. I Hooked Them early And Took an Early lead for our Team While James And Neil Struggled. The Competition was close and really Fun. There was Trash talking as well as some laughs. After The Carp Stopped feeding heavily in my area I started Catching Pumpkin seed, Not being a Good Sign I moved to a close spot And Tried but Again Just pumpkin seed Hitting my corn, Before the Carp were able to. While James Sat And Waited For Carp To Gulp down His Special Prep. Bait. I'm Not Saying What could of happened etc. But There SHOULD have been more fish landed by myself as well as Shane. I took about 20 minutes out showing Shane the proper techniques to Catching carp. He Hooked them but wasn't able to land them Hooking five and Missing them all. I Hooked one briefly that came unhooked and James Hooked one and Fought in a little while before it came undone. I'm satisfied with my Five Fish Quality day. And Congratulate James and Neil For Beating us 8 Fish to 5.

Team A
James 7 Carp (7-1)
Neil 1 Carp (1-0)

Team B
George 5 Carp (5-1)
Shane 0 Carp (0-5 )

Here's Pictures Of The Exact order they were caught in.

Neil Show Casing his First carp of the day... He'll Get out of Gilling them Shortly I'm Hoping
Nice Catch none the less !



Here's My first Catch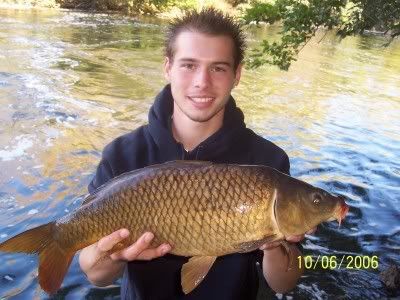 Here's James First Catch ( While I was There)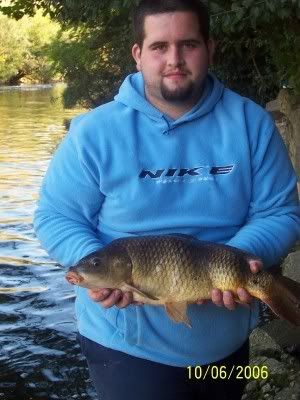 George's 2nd Carp Ties It 2-2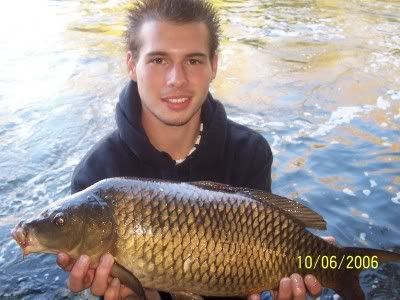 James Taking the Lead back With his 2nd Carp 3-2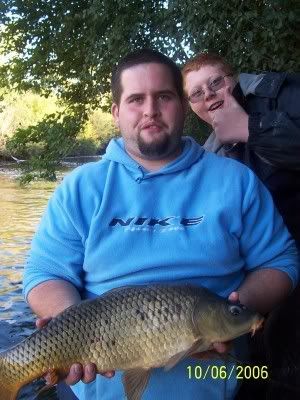 George Catching his 3rd Carp Tying it Back up 3-3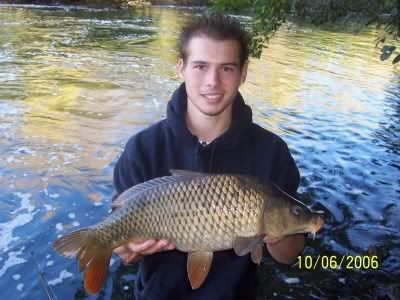 James Hooks up, But at the same time George does to Stays tied 4-4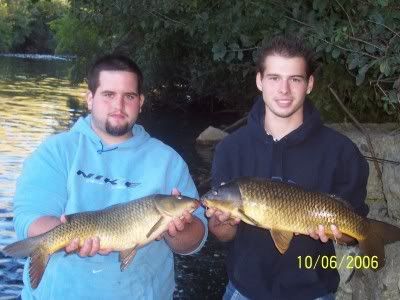 Then George Takes the Lead For his Team 5-4 Quality wasn't a Factor in this one




James Taking The Lead And Getting some insurance as well... 8-5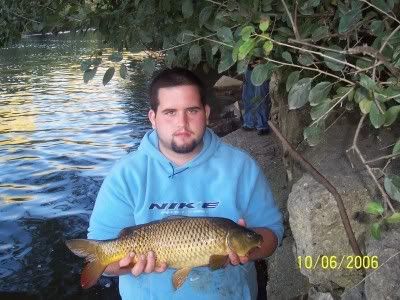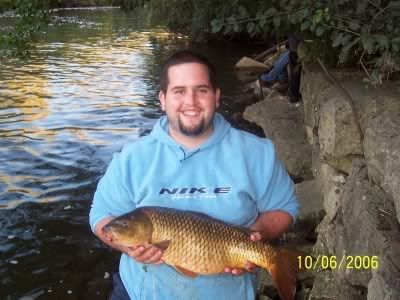 ~Conditions~

Temperature: 54

Sky: Partly Cloudy

wind Range: Light 0-10MPH

Wind Direction: East

weather trends: Stable

Barometer: Rising

Water temp: 64

Water Color: Clear

Water Visibility: 1 '

Current Conditions: Moderate

Bottom Conditions: Gravel/Mud

* Georges Out Come*

Caught: 15

Lost: 1

Released: 15

*James's Outcome*

Caught:7

Lost: 1

Released: 7

* Neil's Outcome *

Caught: 1

Lost: 0

Released: 1

Fish Health: healthy

*Equipment/Supplies*

Bait/Lure Presentation: Slow

Rod Used: Daiwaii Fire Wolf 10'6 Med/Light

Reel used: pFlueger Trion 5 ball bearings

Line used: 10lb Trilene XT

Lure/Hook: Bronze Bait Holder Size 6

Bait used: Whole Kernel Sweet Corn

Beverage: ----

Flasher- ---

Snack : --

Repellant: ---

*Season Tally*

Season Skunks: 2

Season Fish: 830

Season Outings: 62

George

N.W. Chicago Illinois



[email protected]



Multi-Species Fisherman

:arrow: