Discussion Starter
·
#1
·
Well.. I had some time to myself This morning and Since finally nothing had me tied up I figuered I'd Hit the River I havn't been out since 11/22 with only three carp that day, which I didn't report. After a new hair cutt Yesturday felt pretty good... Not shaggy. I hit the Falls... And To my surprise nothing I was expecting.. Skim ice... So I Took the Water temp.. Came in at 49 Degrees.. So Went To try another spot a little deeper. I found the bluegill and one crappie between 8-10 feet deep.
Heres pics.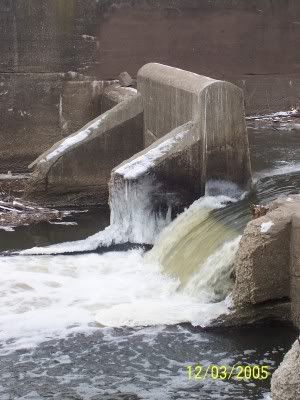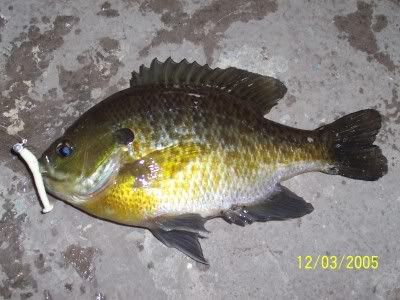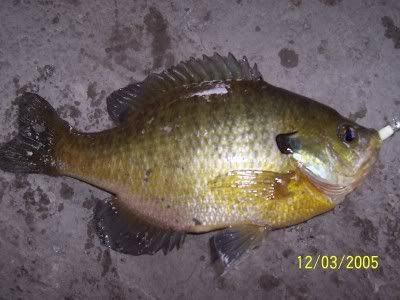 Total:
George 23 Total Fish.. about 15 nice ones rest were below 6 inches.
And From my outing today i change my ice prediction to December 9th.
Temp:28
Feels Like: 16
Wind: 17mph E
Sky: Overcast/Cloudy
Water: Clear
Water Temp: 49
Water Visibility: 2 1/2 Feet
Rod: Berkley Lightning Stick 6'0
Reel: Rapala Size 20
Line: 4 lb Trilene XL
Lure: Jig and White nail tail.
Time: 10:00am - 12:00am
George
Perch Guy
**********
:aaapartyc: