Discussion Starter
·
#1
·
TODAY AFTER SCHOOL HEADED DOWN TO A LOCAL HONEY HOLE OF MINE AND DECIDED TO PULL IN A FEW GILLS BEFORE THE GIRL FRIEND GETS OUT OF SCHOOL. TURNED OUT TO BE A LOT BETTER THEN EXPECTED. STARTED OUT FISHING A GREEN TROUT MAGNET WITH A 1/62 OZ. JIG. BUT AFTER GLANCING TOWARDS THE SHALLOWS AND SEEING A SCHOOL OF SMALL MINNOWS I QUICKLY CHANGED TO WILLIE GREENE'S BAIT SHOPP WHITE STRAIGHT TAIL RED 1/62OZ. ORANGE JIG HEAD.
MY RESULTS....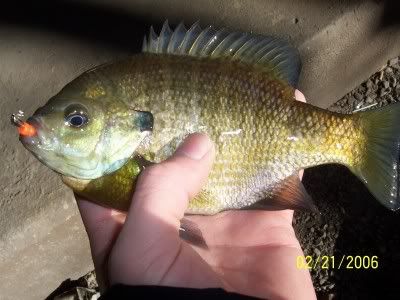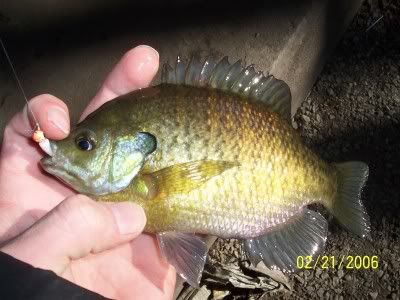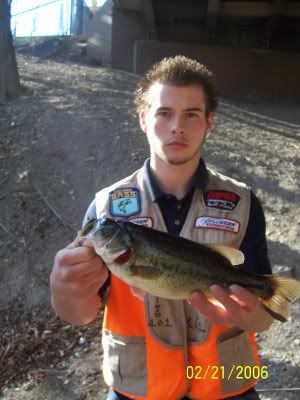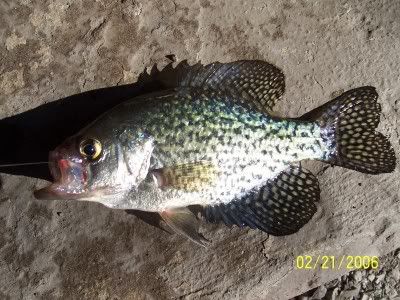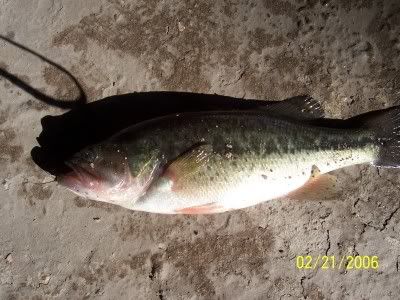 TOTAL CAUGHT:
BLUEGILL: 32 A LOT OF DINKS
GREENIES: 2
PUMPKINSEED: 1
LARGE MOUTH: 5
CRAPPIE: 1
TOTAL: 41 FISH
TEMP: 34
SKY: MOSLTY SUNNY
WIND: S 5 MPH
WATER: CLEAR
WATER TEMP: 42
WATER VISIBILITY: 3 FEET
ROD: BERKLEY 6'0 MED. LITE
REEL: RAPALA SIZE 20
LINE: 4LB TRILENE XT
LURE: 1/62 OZ JIG WITH WHITE STRAIGHT TAIL/RED OR GREEN TROUT MAGNET
TECHNIQUE: LET JIG FLOW WITH THE MODERATE MOVING CURRENT DROP IT IN BETWEEN STRUCTURE AND TWITCH OUT SLOWLY. ALL HITS CAME ON THE TWITCH.
SPECIAL THANKS:
WILLIE GREENE'S PARK BAIT SHOP ( MONTROSE HARBOR)
METROPOLITAN WATER RECLAMATION
BERKLEY / MAC
GEORGE
PERCH GUY
CHICAGO IL.