Discussion Starter
·
#1
·
WWW.MYSPACE.COM/PERCHGUY18
FISHING TIPS,REPORTS AND INFORMATION, EVERYONE WHO HAS A MYSPCAE ADD ME....
I HIT THE RIVER FOR SOME BASS TODAY. LUCKILY I FOUND A FEW. STARTED AT THE HONEY HOLE I FISHED YESTERDAY ONLY TO GET KICKED OUT FOR TRESPASSING ... BY A METROPOLITAN WATER RECLAMTION OFFICER... :rolf.gif: GAY !!
FURTHER MORE PROOF.. IT'S EASY TO CATCH FISH.. IF YOU CAN FIND THEM.
SO TOOK THE GIRL FRIEND AND FISHED ALITTLE FURTHER DOWN... HIT SOME SHALLOWS AS THE SUN WAS BURNING HOT AND REALLY BEAUTIFUL DAY. WE HIT THE SPOTS AND BOY WAS IT A BLAST. A LOT OF MOVING AROUND BUT FISHING WAS FANASTIC. WE WERE FISHING A 1/16OZ JIG WITH A 1.5" YUM FIRE TIGER CURLY TAIL. AND MY GIRL FRIEND AGAIN THE STORY OF THE DAY.... STILL WITHOUT A SKUNK.. MANANGED HER FIRST AND A BEAUTIFUL LARGE MOUTH BASS ON THE JIG MENTIONED ABOVE, AND SHES ALL MINE !! HE..HE GOOD TO HAVE HER INTERESTED IN THE SPORT. .. WELL NO CHOICE I GUESS IF SHE WANTS TO SEE ME.. sailor
HERE SHE IS WITH HER BEAUTIFUL FISH !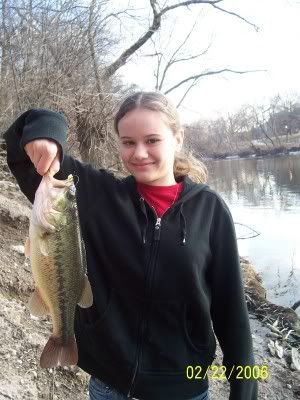 HERE'S PICS OF MY FISH, I TOOK PICTURES OF MOST BUT SOME JUST THREW BACK WITHOUT THERE 15 SEC. OF FAME... HE..HE 11 TOTAL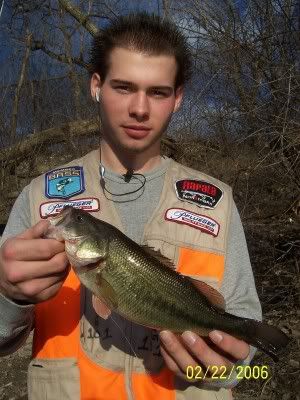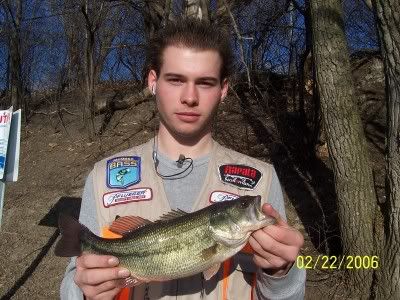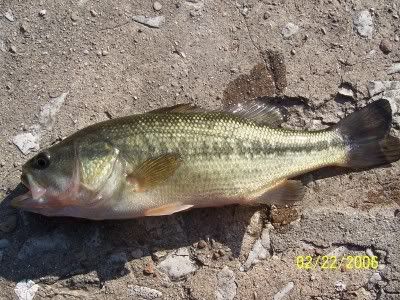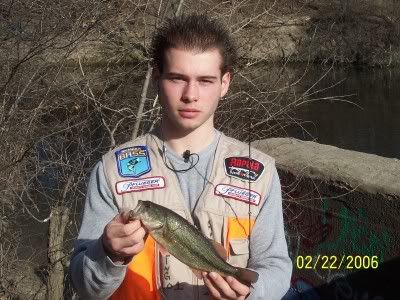 TOTAL CATCH:
SARA 1 LARGE MOUTH
GEORGE 11 LARGE MOUTH
TEMP: 34
SKY: MOSTLY SUNNY
WIND: WSW 3 MPH
WATER: CLEAR
WATER TEMP: 43
WATER VISIBILITY: 3 FEET
ROD: BERKLEY LIGHTNING SERIES 6'0 LITE
REEL: RAPALA SIZE 20
LINE: 4 LB TRILENE XT.
JIG: 1/16OZ FIRE TIGER CURLY TAIL
SPECIAL THANKS:
YUM SOFT PLASTICS I HIGHLY RECOMEND ANY JIG ANGLER PICK SOME OF THESE UP !!! HIGLY RECOMENDED FROM ME...
GEORGE
PERCH_GUY
A101/WCF
CHICAGO IL.
MULTI-<((><