16
Yes this report is old.. I reported it on another site and forgot to post here/..... the monthly summery is coming up soon
TODAY WENT OUT AT 6:00A.M. WHEN THE SUN WAS COMING UP IT WAS CLOUDY BUT WAS STILL NICE TO BE OUT. WHEN I FIRST ARRIVED ON THE SECOND CAST PULLED IN A NICE 10 1/2 - 11 INCH. CRAPPIE... THEN A FEW CAST LATER AN 8 INCH. CRAPPIE.... FOLLOWED BY A 8 1/2 INCH GILL. THEN I STARTED TO MOVE AROUND A LOT LOOKING FOR SHALLOW GILLS. I LEFT AT 8:20A.M. WAS NICE TO BE OUT... STARTED TO GET USE TO FISHING AND NOT REPORTING FOR AWHILE THERE....
HERE'S PICTURES OF MY CATCH.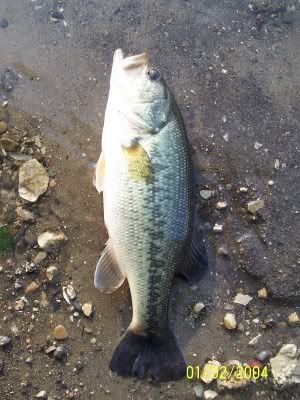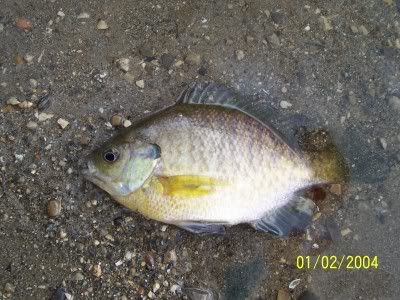 THIS GUY WAS FRIENDLY ENOUGH TO LET ME GET CLOSE AND GET A FEW SHOTS.... *( NO I DID NOT HOOK HIM ) *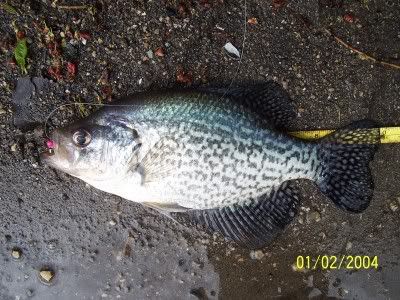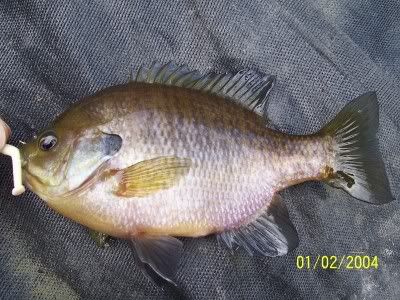 TOTAL:
BLUEGILL 41
BASS 3
CRAPPIE 3
6:00A.M - 8:20A.M.
TEMP: 72
SKY: MOSTLY CLOUDY
WIND: 10-15 MPH SW
WATER: CLEAR
WATER VIS: 2 FT.
WATER TEMP: 54
LURE: 1/16 OZ JIG WHITE 2'' YUM TUBE
ROD: BERKLY LIGHTNING STICK 6'0
REEL: RAPALA SIZE 20
LINE: TRIELENE XT 6LB TEST (GREEN)
GEORGE
PERCH GUY
**********
WCF
:aaathumbsup: