PG Report: 5/24/06.... why we keep coming back
Today after school me and the girlfriend decided to get out, I was excited being able to finally use my new waders ! the fishing was slow at first so we switched to panfish... then when it started getting dark from the incoming storm i switched to a tube, and nailed two largemouth in the last 15 min. of fishing.
here's the pictures (random order)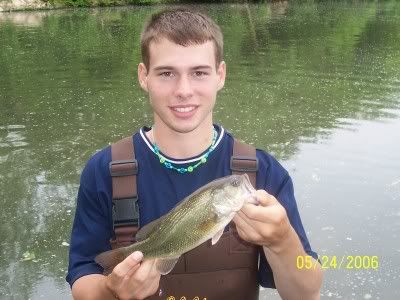 and this beauty !
total catch:
george 2 large mouth, 6 gills
sara 1 bass, 10 gills
Temp: 70
wind: s 17mph
sky: mostly cloudy
rod: ugly stick lite 6'0 med/heavy
reel: pFlueger trion
line: 10lb trilene sensation
water: slightly stained
water vis.: 1 ft.
water temp:63
George
Perch Guy
Chicago il.
multi-species fisherman
:idea: