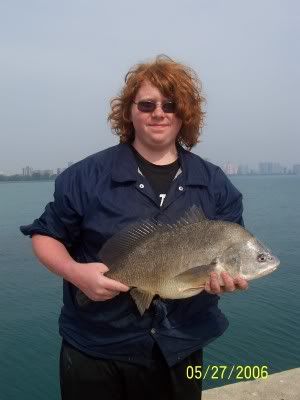 3
Got out this morning at 7 a.m. with Neil we fished untill 9:10a.m. :aaasunsmile:

The Fishing wasn't that slow But the jumbo's Weren't Easy To Find... All jumbo's were Around the 9" mark... were caught almost 20 ft out from shore Letting the Drop Shot Rig With a Fat Head Lay Still And let The minnow do all the work !!

Here's Pictures... We Only Ended the Day with 5 keepers.. I ended with 3 keepers Neil with 2.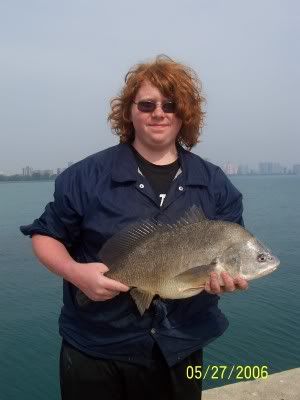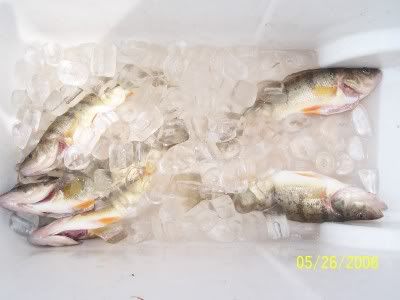 I ate all three Perch i caught today... Just Finished them !! MMM..MMM

Fillet Them then Put The Lemon pulp in egg yoke put the Fillets in egg yoke then in Flour.. After wards while Frying them Squeezed Lemon Juice Onto the fillets while they were frying !!!

MMM...MMM :aaahungry: TASTY !!!

I need some more.... :aaaapplaus:

Temp: 81

Sky: Mostly Sunny

Wind: SE 9 mph

Rod: Ugly Stick Trion

reel: pFlueger Trion

Lure: Drop shot rig.. With Small Fat head hooked through head

Line: 10 lb Trilene Sensation

George
Perch Guy
Chicago il.
Multi-<((><
See less
See more
This is an older thread, you may not receive a response, and could be reviving an old thread. Please consider creating a new thread.