Discussion Starter
·
#1
·
Walking upon my fishing destination I was greeted with a lot of mudd on the banks.. So After I darted left and right to avoid mud on my gym shoes ( which was very difficult to do). I Started to set up, After Getting my Waders on And unhooking my lure off of the rod I started into the water, While walking out a gentleman across the river shouted " Are you George?" I responded Yes, then he Responded back "hey It's me Braves fan (WCF). I was very pleased to meet you Braves fan although not Formally... But none the less Was very pleased to meet you. I started Jigging And started off alittle slow.. I was trying to locate some type of weeds making several cast dragging it along the bottom, Once the weeds were spotted I Caught My First Large Mouth Bass Not much of Size (10") but was a good Sign. The Whole Trip Today I Fished a Sloping point parrallel to a decent size weed bed. Fish Were Hitting the bait after I ripped it up from the bottom.. It seemed to really trigger strikes. I havn't fished this specific spot in almost a month and It looked good. I caught a total of 8 Large Mouth Bass today most around the same size, Also Hooked three Carp 2 of which had got away. One Which Slammed My Jig and after a short but very tiresom fight it was in and ready to pose.
Total Catch:
George 8 Large Mouth Bass (12"-15"), 1 Common carp (6-7lbs)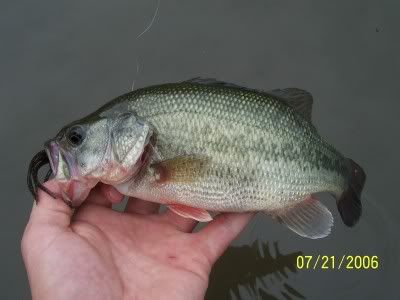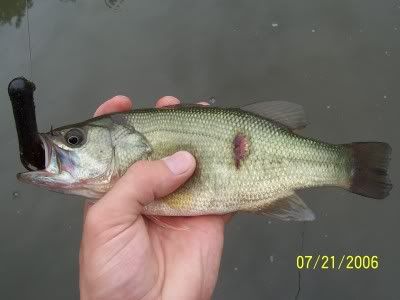 Temp: 68
Sky: Cloudy / Light Rain
Wind: North 8 Mph
Rod: 6'0 Ugly Stick Lite Med. / Light
Reel: pFlueger Trion 5 ball Bearring
Line: 8 lb Trilene XT ( CLEAR)
Lure: Tube Jig ( Black) 4"
Jig Head: 1/18 oz Lead Head Wire Jighead
George
[email protected]
Chicago Illinois
Avid. Multi-Species Fisherman
www.**********.com
www.windycityfishing.com
www.adventuresonthewater.blogspot.com