Discussion Starter
·
#1
·
After making plans with my buddy Shane the previous night to hit the river this morning. I cleaned my rods and reels and organised my tackle, this morning I arrived at 8:30a.m. greeted by shane already out on the water in his hodgeman waders. He was there for about 30 min. before I had arrived and told me he didn't even get a tap. After about 15 Mi. he hooked into his first Large Mouth. Now it was time for me to pull one in, And Since the First one is the hardest one to catch I really Couldn't Wait. i made cast after cast for about 20 min. then made a small adjustament to my plastic and I was starting to build confidence catching fish after fish. Shane switched to the same lure but had limited success. Today I mainly focused on dropoffs, Fish seemed to be suspended about 2 feet in front of the drop offs. Since the chciago River is mostly Made of Sheet Rock The Drop offs Are Steep When You can Find them and Usually About atleast a foot of room for a fish to sit under them For Example it would look somehting Like a Chair Sitting Opposite then it's standard position, this Time with all four legs straight in the air facing the sky/ceiling and back against the ground leaving room for something to be put in the space where the actual seat is and the ground. i took all my fish off of this type of structure today. After Catching 13 Large Mouth in this spot (spotA) Decided to switch before I leave, at the next spot (spot B ) I was standing on the shore line fishing along the dropoffs once again. Braves fan was fishing here but not sure if he'd caught anything, When I moved to spotb Bravesfan switched to spot A were i was Previously Where I had seen him pull out 2 Before I left. At my new spot (spotB) I ended up Catching 3 Large mouth better sizes then spotA biggest being close to 2lbs Then after a short 20 min. of fishing this spot i called it Quits.
Total Catch:
Shane 3 Large Mouth Bass
George 16 Large Mouth Bass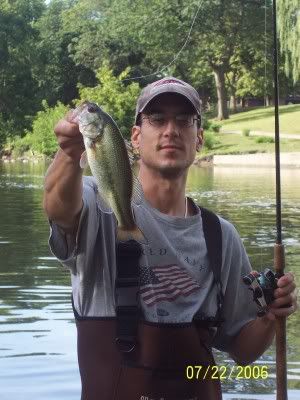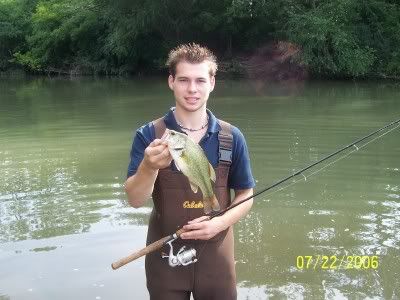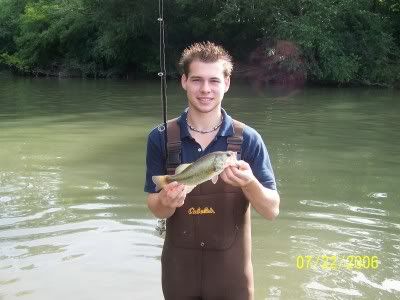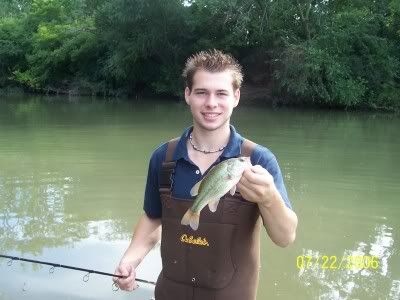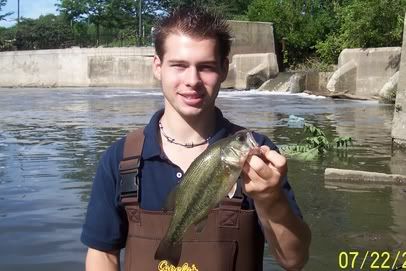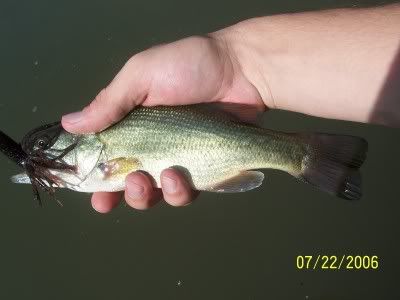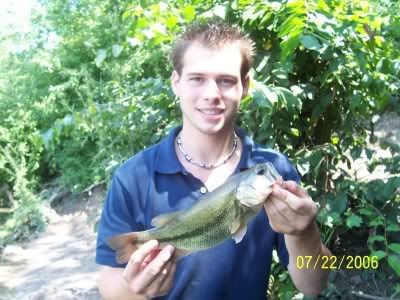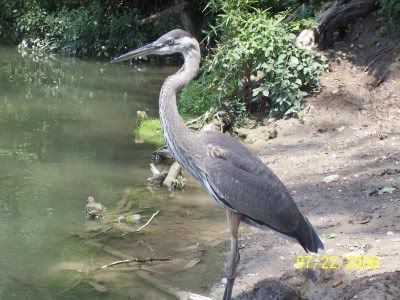 Temp: 85
Sky: Partly cloudy
wind: N 13 mph
water: Murky
Water Vis: 1 ft
Water temp: 71-75
rod: Ugly Stick Lite Med/lite 6'0
Reel: pFlueger Trion 5 ball bearring
Lure: Tube Jig
Line: 10lb Trilene XL (CLear)
George
[email protected]
Chicago Il.
Multi-Species Fisherman
**********.com
Windycityfishing.com