9
PG Report: 8/11/06 .... Kodak

This Afternoon Sara, Neil And I Hit The River For Some Large Mouth Bass. Fun it Was indeed About 10 Minutes After We Arrived I hooked into about an 8 inch Crappie, Then A Large Mouth about a pound in a half But Was unable to hold them long enough to Flash a pic. After wards I caught Two more Large Mouth and Yes I was able To flash a Few Pictures before and of the Release. Neil Was unable to Hook Up with Artificial and Resorted To A Night Crawler Found Laying Next to him. He Ended up Catching 8 Pan fish And 1 Large Mouth.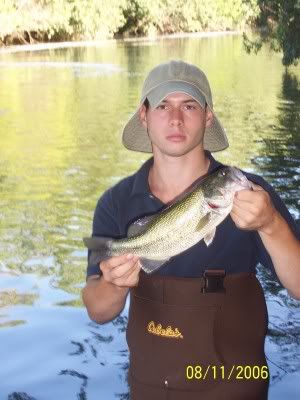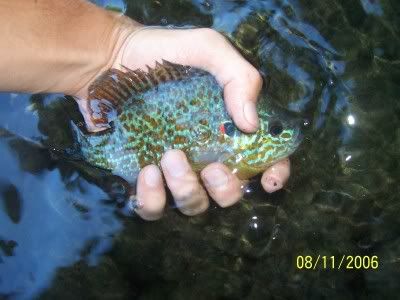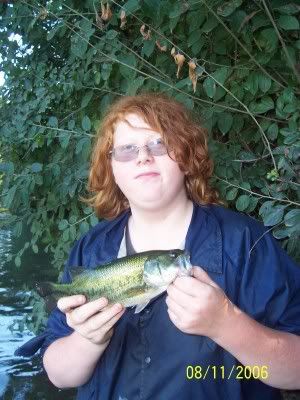 ~Conditions~

Temperature: 83

Sky: Clear / Sunny

Wind Range: Moderate (10-20mph)

Wind Direction: SW

Weather Trends: stable

Barometer: Dropping

Water temp: 76

Water Color: Clear

Water Visibility: 2 1/2 feet

Current Conditions: Moderate

Bottom Conditions: Rock

* Georges Out Come*

Caught: 4

Lost: 0

Released: 4

*Neil's outcome*

Caught: 9

Lost:0

Released: 9

Fish Health: Healthy

*Equipment/Supplies*

Bait/Lure Presentation: slow

Rod Used: Ugly Stick Lite 6'0 Med/Lite

Reel used: pFlueger Trion 7ball bearings

Line used: 10lb Trilene Sensation

Lure/Hook: Soft plastics

Bait used: ---

Beverage: ----

Snack: ---

Repellant: ---

Sun Screen: Banana Boat Sport 50spf Sweat proof

*Season Tally*

Season Skunks: 1

Season Fish: 636

Season Outings: 44

Avg. Fish per Outing: 14.4

George

N.W. Chicago Illinois



[email protected]



Avid Multi-Species Fisherman

<8><
See less
See more
This is an older thread, you may not receive a response, and could be reviving an old thread. Please consider creating a new thread.