Discussion Starter
·
#1
·
PG Report: 8/18/06 .... FOX

Having Questioned are Ability to hit new waters and still be successful we put your PM in mind...
And went to your home body of water (you know who you are)

Neil and I set to hit some Small Mouth Bass at The Fox River Near The Batavia Bait and Tackle Bait shop. We Started Right out side of it at first with Neil catching two at about 5:15a.m. From there we moved towards the Construction that was happening And then back to the bait shop towards the dam. We Caught 4-5 Fish per Hole Fish weren't around any structure just suspended on slight drop offs in current breaks. We were throwing a lot of Earth tone Colors With the Over cast skies and all. I was throwing Black Plastics and also threw out a White inline that caught me some fish. Neil was throwing Brown, And Dark Green Plastics Catching a few bigger ones . But over all today we weren't able to find the big guys When we hit the Dam an Older Gentleman was throwing out a Yellow Hair Jig with a Float about 12" apart nothing else on the hair jig and caught a few nice ones including one about 16-17". That seemed be producing bigger fish in slack water closest to the dam. Another guy using Night Crawlers on a slip float catching decent small mouth and some nice catfish also fishing slack water close to the dam. On are way back from the dam a we seen a guy throwing a yellow grub he caught a few small mouth and two small walleye. Over all it was a good day for most the fish were there whether or not they were big. I'm Satisfied with my outing and Neil is satisfied with his so no complaining there. It was a great time !!

Today was a Very good time hitting two Doubles and Two Different species, Those species being a Walleye and a Small Flat head Catfish. Together Catching 34 Fish.

Hope you enjoy...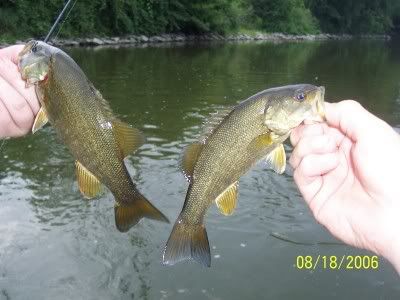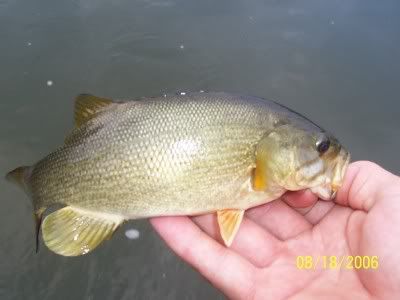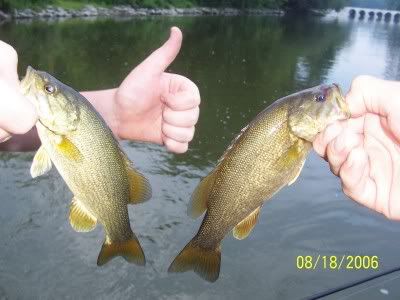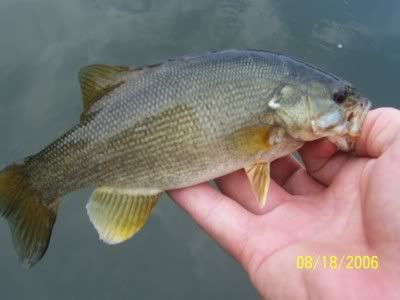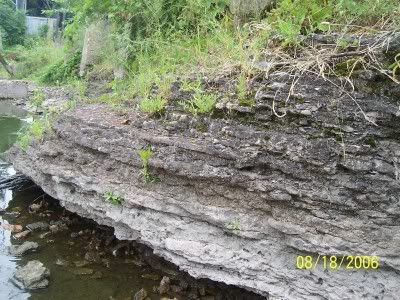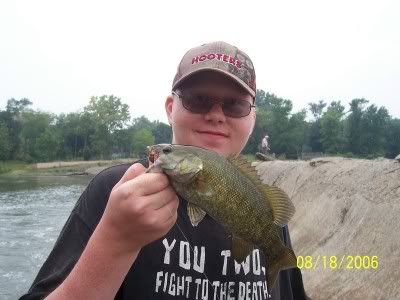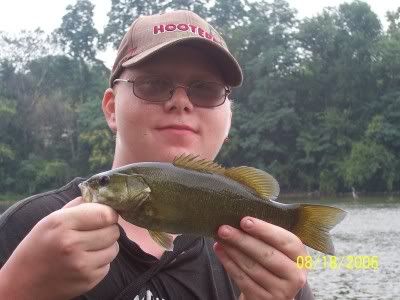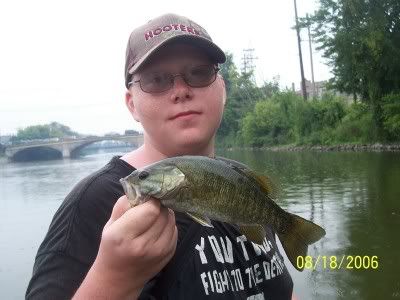 ~Conditions~

Temperature: 78

Sky: Overcast/Drizzle

Wind Range: Light (0-10mph)

Wind Direction: South

Weather Trends: Stable

Barometer: Dropping

Water temp: 77

Water Color: Slightly Stained

Water Visibility: 1 1/2 feet

Current Conditions: Moderate

Bottom Conditions: Gravel/Mud

* Georges Out Come*

Caught: 20

Lost: 0

Released: 20

*Neil's outcome*

Caught: 14

Lost:0

Released: 14

Fish Health: healthy

*Equipment/Supplies*

Bait/Lure Presentation: Moderate

Rod Used: Ugly Stick Lite 6'0 Med/Heavy

Reel used: pFlueger Trion 7 ball bearings

Line used: 10lb Trilene XT

Lure/Hook: Plastics/Spinner

Bait used: ----

Beverage: Gatorade

Snack: Sunchips

Repellant: ---

*Season Tally*

Season Skunks: 2

Season Fish: 715

Season Outings: 52

George

N.W. Chicago Illinois



[email protected]



Multi-Species Fisherman