Discussion Starter
·
#1
·
Got out This Morning with Neil hitting the Fox River once again for Some Fox River Small mouth Bass !!

We Fished Around The Batavia Bait and Tackle Bait shop. Neil using White Soft Plastcis I was Going with earth toned plastics. The Fish seemed bigger this outing. They were suspended in slower moving water hitting it on the fall or pause.
Sorry for the Very late report....

Puppy Had Surgery and Have to keep a Close Eye on her for about 10 days...

Untill Then Entertain me With your Outings !!!

Me Just Jigging a puddle in the Batavia Bait and Tackle Bait Shop parking lot.




Whoa... I mean SHoulders on this Fish !!! We Got hooked up Right away !




This is a good Start....




Thats it For the Puddle.. So we Waded on...

I Found a Bigger Puddle... <The Fox River> And Caught this Beauty !!




And Neil Hooks up once again...




Here's Neil's First Illinois Walleye.. The First of Many more !




I can't make this report all about me.. now can i... sailor




Ok.. Thats enough of that...




Beautiful Small mouth All Day...

As Simle as Reading the Water.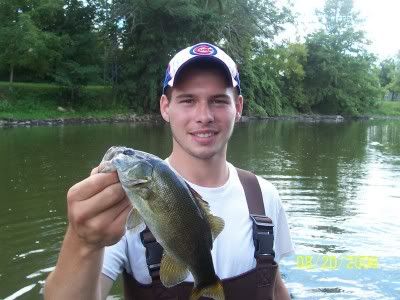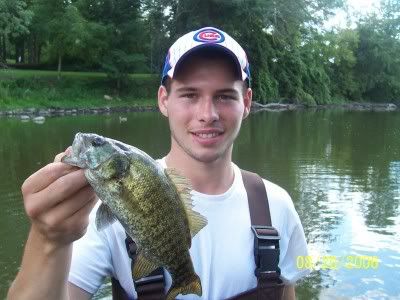 And Some bonus species to !



My Drum..
Neils Walleye..
Neils channel Cat

And of Coarse a lot of fun smallies !!!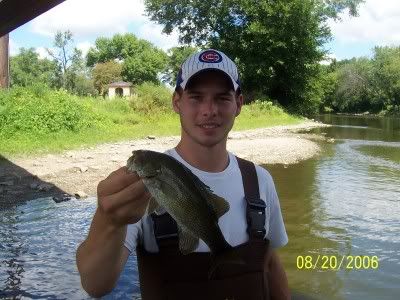 Beautiful Day to be out :aaathumbsup:

Veiw The Slide Show here !!

https://www.photoshow.net/Fishing101/fishing

CLick on the First Video... (Perch Guy Presents Fox River...)

~Conditions~

Temperature: 82

Sky: Partly Cloudy

Wind Range: Moderate (10-20mph)

Wind Direction: North East

Weather Trends: Stable

Barometer: Dropping

Water temp: 77

Water Color: Slightly Stained

Water Visibility: 1 1/2 feet

Current Conditions: Moderate

Bottom Conditions: Gravel/Mud

* Georges Out Come*

Caught: 17

Lost: 0

Released: 17

*Neil's outcome*

Caught: 12

Lost:0

Released: 12

Fish Health: healthy

*Equipment/Supplies*

Bait/Lure Presentation: Moderate

Rod Used: Ugly Stick Lite 6'0 Med/Heavy

Reel used: pFlueger Trion 7 ball bearings

Line used: 10lb Trilene XT

Lure/Hook: Plastics, Earth Toned

Bait used: ----

Beverage: Gatorade Strawberry

Snack: ----

Repellant: ---

*Season Tally*

Season Skunks: 2

Season Fish: 732

Season Outings: 53

George

N.W. Chicago Illinois



[email protected]



Multi-Species Fisherman

:aaapartyc: