Discussion Starter
·
#1
·
PG Report: 8/3/06 ... Crystal Breeze

Today Sara, James And I Got out to Experience Some Nice Bass Action With The Beautiful Storms That Rolled Through !! Right off The bat I'd Like To Congratulate my Self on a new Personal Record 21 Large Mouth Bass in 3 1/2 Hours. We Started Fishing Throwing Soft Plastics Third Cast I hooked into a Very nice bass to start the Day. My Brother James Started For Carp And Cats Hooking Three Carp and Landing all And two cats missing both. Sara Began Catching three Right away including a Nice One ! I made A Little Tweak to My Presentation and I was On a Roll Landing a lot of Bass. The Fish Were There And Really Feeding Heavily and Very Aggressive. Most of My Fish Hit on the fall or When Laying still on the Bottom but when They hit They Really Sucked in our Lures. The Fishing Was Fantastic When we First Arrived it was cool and Dark Fishing in the rain but then the storm moved out and the sun rolled right on in having me fish a little slower but still picking up Fish.

NEW PERSONAL RECORD:

George 21 Large Mouth Bass Fishing for 3 Hrs 30 Min.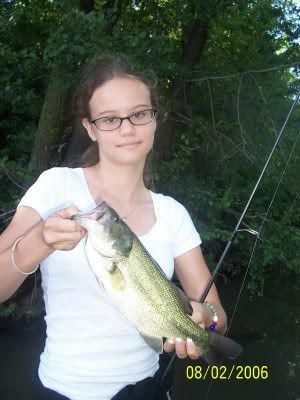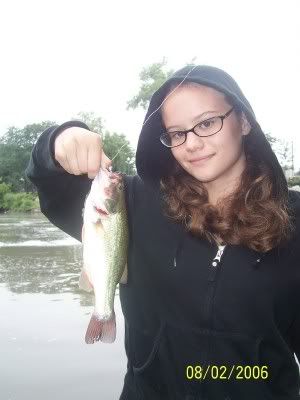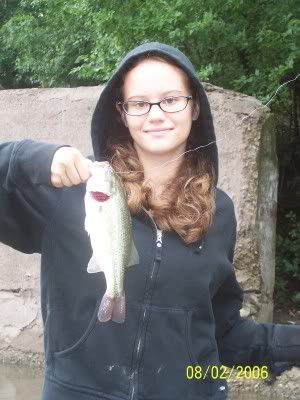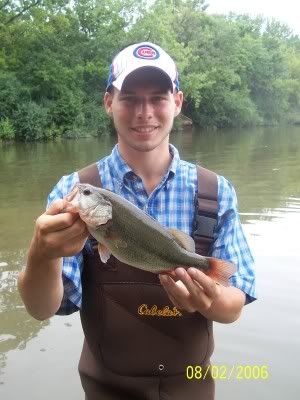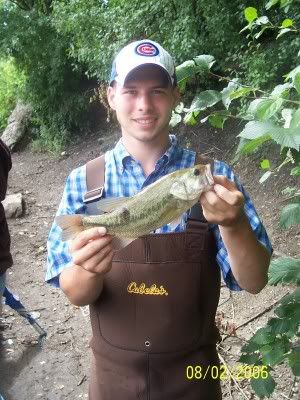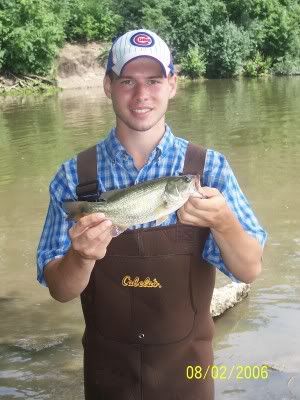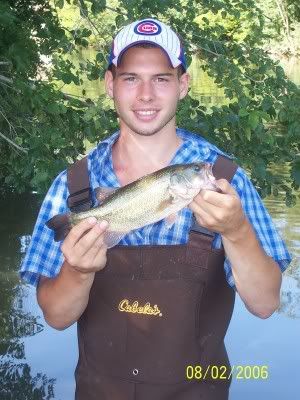 ~Conditions~

Temperature: 86

Sky: Rain/Mostly Cloudy

Wind Range: Light (0-10mph)

Wind Direction: North East

Weather Trends: Warming

Barometer: Dropping

Water temp: 71- 75

Water Color: Brimey Green

Water Visibility: 10 "

Current Conditions: Moderate

Bottom Conditions: Rock

* Georges Out Come*

Caught: 21

Lost: 0

Released: 21

Fish Health: Healthy

*Sara's Out Come*

Caught: 6

Lost: 0

Released: 6

*James outcome*

Caught: 3

Lost: 9

Released: 3

*Equipment/Supplies*

Bait/Lure Presentation: Slow

Rod Used: Ugly Stick Lite 6'0 Med/light

Reel used: pFlueger Trion 7 Ball bearings

Line used: 120Lb Trilene Sesation

Lure/Hook: Soft Plastic

Bait used: N/A

*Season Tally*

Season Skunks: 1

Season Fish: 560
Season Outings: 37

Avg. Fish per Outing: 15.1

George

N.W. Chicago Illinois

Avid Multi-Species Fisherman

<8><