Discussion Starter
·
#1
·
So...got up this morning, and I decided to head out to my pond. Here's what I was using...
This is the reel I won on one of my 7' MH rods. Looks pretty sweet...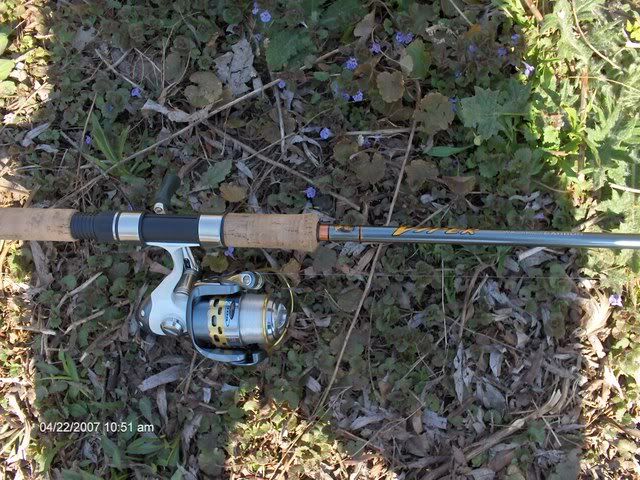 Here's the shiner I was using. Only managed to catch one in like twenty minutes...bluegill kept steeling my bait. Notice my new hooks...
Problem was that the fish weren't going for the head first. They tore that shiner up. I'd move the hook, and then they'd just hit somewhere else. Before I knew it, the shiner was pretty much useless, or at least I thought. Check out what I caught on the dead shiner...
At first I thought it was a bass
:lol: . When I saw it was a channel cat, I'm like :shock: . I couldn't believe it.
Make sure to check back for a report Wednesday, Thursday, and/or Friday. I have those days off, and I'm going to hit this pond at least once and maybe even hit LM for some browns, or coho, if they're in yet.