Discussion Starter
·
#1
·
Just thought I'd add to the early season outings by posting a recent cat. I've always known the pond held some cats but never landed one myself. I was actually throwing around a jig and twister and dragged it across his back. At first I thought I had a big ole carp but then realized the way the line was being drawn out and moving side to side that it may be a kitty.
Found him in a shallower area, clouded water due to recent rains, near a small inlet probably waiting for tasty morsels to drift his way. Shoreline was getting a bit of wind too.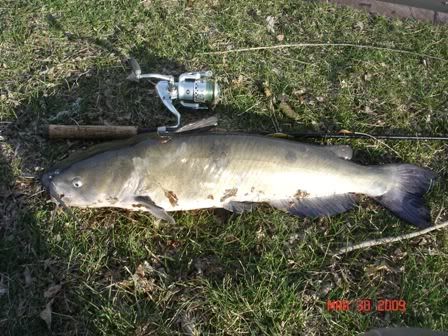 He's a fatty.
Fun fight, sent him back to the depths.