Discussion Starter
·
#1
·
well go to opeka around 3 and fished till 445 and had a decent day. wind was ripping the water terribly untill about 4 and it was hard to get good casts. but during those winds i picked up my first fish at 12 inches.
then as winds starting dying down i kept getting bass but couldnt get them in most likely due to poor hook set. then this bass came off its bed and slammed the crank. 16 inches and rougly 2.5 pounds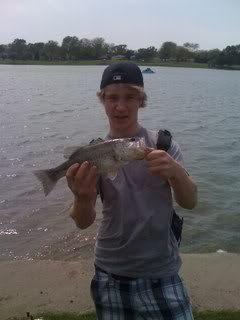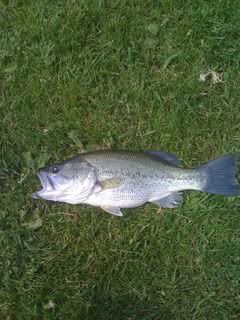 '
my dad also picked up a few which were 12 inches. so all in all i think it was a pretty good day out there. tommorow it will be swamped due to memorial day weekend. but it might rain so i might go if its not to bad.
oh and get this. i talked to the guy inside and he said they stock it every 2 years and this year they stocked it with bass and tons of a fish I will not name!!! :lol: