Discussion Starter
·
#1
·
Me and creighton decided to hit up a pond that we know holds some monster bass in it. Since it rained the night before we knew that things would be poppin. Whenwhere it rains the inlets there flow with water pretty good and the bass stack up near them and feed on stuff that comes out. We arrive around 230 and we see quite a few boils already. Fishkid gets a quick 14 inch bass.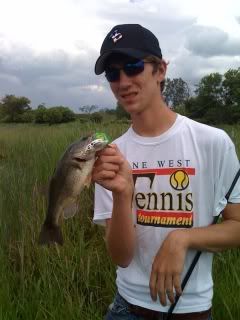 About 30 minutes later he decided to switch things up to a swimbait, something he says hes never used before.. due to the lack of frog bites, 10 or so casts later he gets big wack and fish on. It smacked it like a 5 pounder would but it ended up being a 2.5 pounder.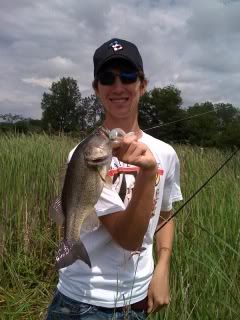 Fishkid keeps working the swimbait and about 2000 casts later wham!!! He battles this fish and i quickly run across the pond to snap the picture. He says its about 4 and a half pounds but i saw it is about 5. Looks likes a prespawner as well but i really dont know.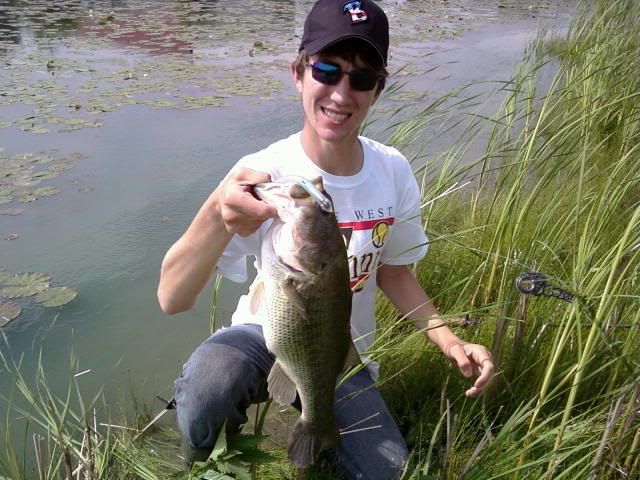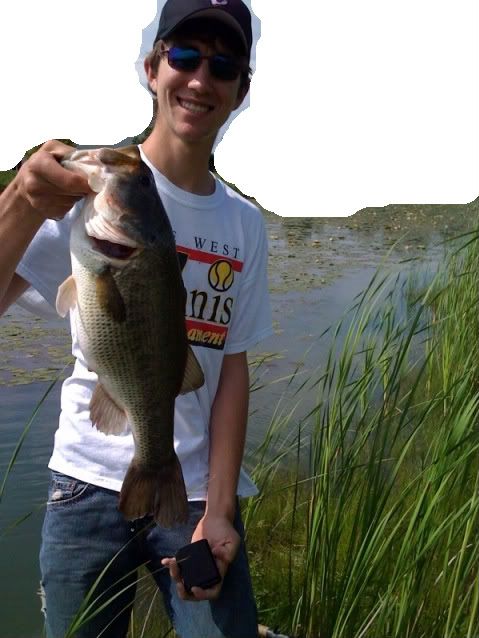 ANd as for me well i missed 2 blow ups but nothing to big. Probably dinks.