Discussion Starter
·
#1
·
As of this posting, the weather gods have definately had their hand in the rollercoaster ride of a season we admire, called Spring. Fortunately, the fish gods have had the upper hand lately. Thanks to the digital camera and a little program called Mapquest, we shall overcome. I've been scoping out a pond that has lately been bountiful, while on a regular basis complies with the mysteries of fishing.
Given that this is a posting showing the signs of spring I have to start out with this little guy.
Wait a minute.......I mean this little guy........
The last two days have qualified as bountiful with the following pics and video to add as evidence. Disclaimer: This pond can be renamed the Dead Sea on certain occasions.
All fish were caught with in a two hour time limit(due to the sunset) on two different days. Different fish for each pic as an FYI: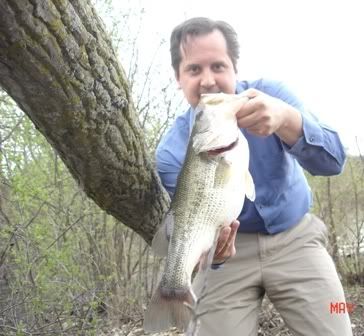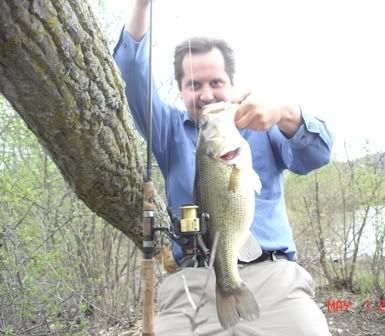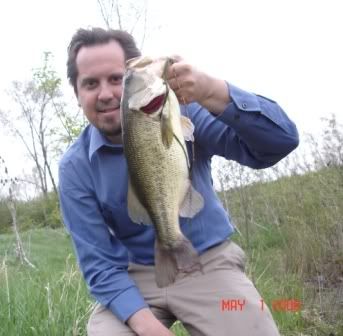 Second day in a row had a less then promising outcome considering that we got pounded by an afternoon shower. Fortunately the bass were not convinced that this would put their prespawn feeding frenzy on pause. I caught the next couple about an hour after the storm rolled out.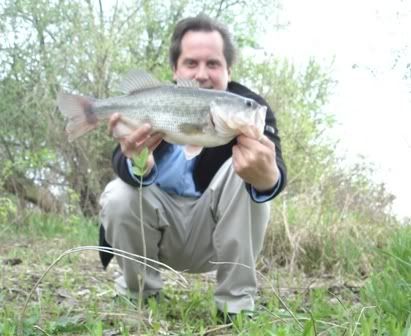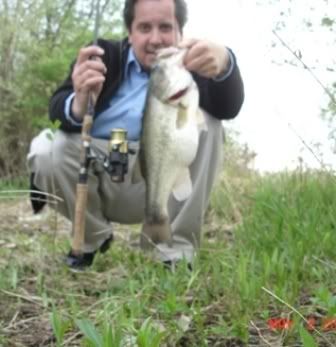 Thought I would include a little video that I've been having fun with this spring. I am looking forward to getting out on the rivers and adding to this enjoyment. Hopefully the following weekend will add to the previous week's success.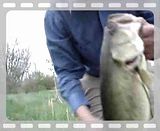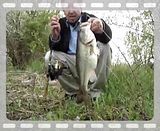 See ya on the water!
JB