Discussion Starter
·
#1
·
Instead of my usual trek to SE WI I fished closer to home the last few days. With the front coming in, it made the fish a little more unpredictable, but it still beats work, and the gas prices.
I started off Monday with a quick jaunt halfway around a Fox Valley FP pond. 2 shorts and one decent one a 3'' Yum Dinger
My brother-in-law and nephew then headed down to Morris to do some cattin. The pond we fished has given up a 22lb and a 27lb channel, both released, already this year. It was slow going for us though as we only managed 3 eater sized cats, a few bullheads, and 2 pissed off turtles.
On Tuesday evening I fished the Fox with my friend Chris around Millington. B/W 3 boats we managed around 60 cats for the evening with the biggest channel going about 7 lbs. Suprisingly, no flatheads caught by anyone. Our boat only put about 10 fish in the boat, as we were keying in on last weeks pattern while the other boats were on the main river channel putting a hurting on them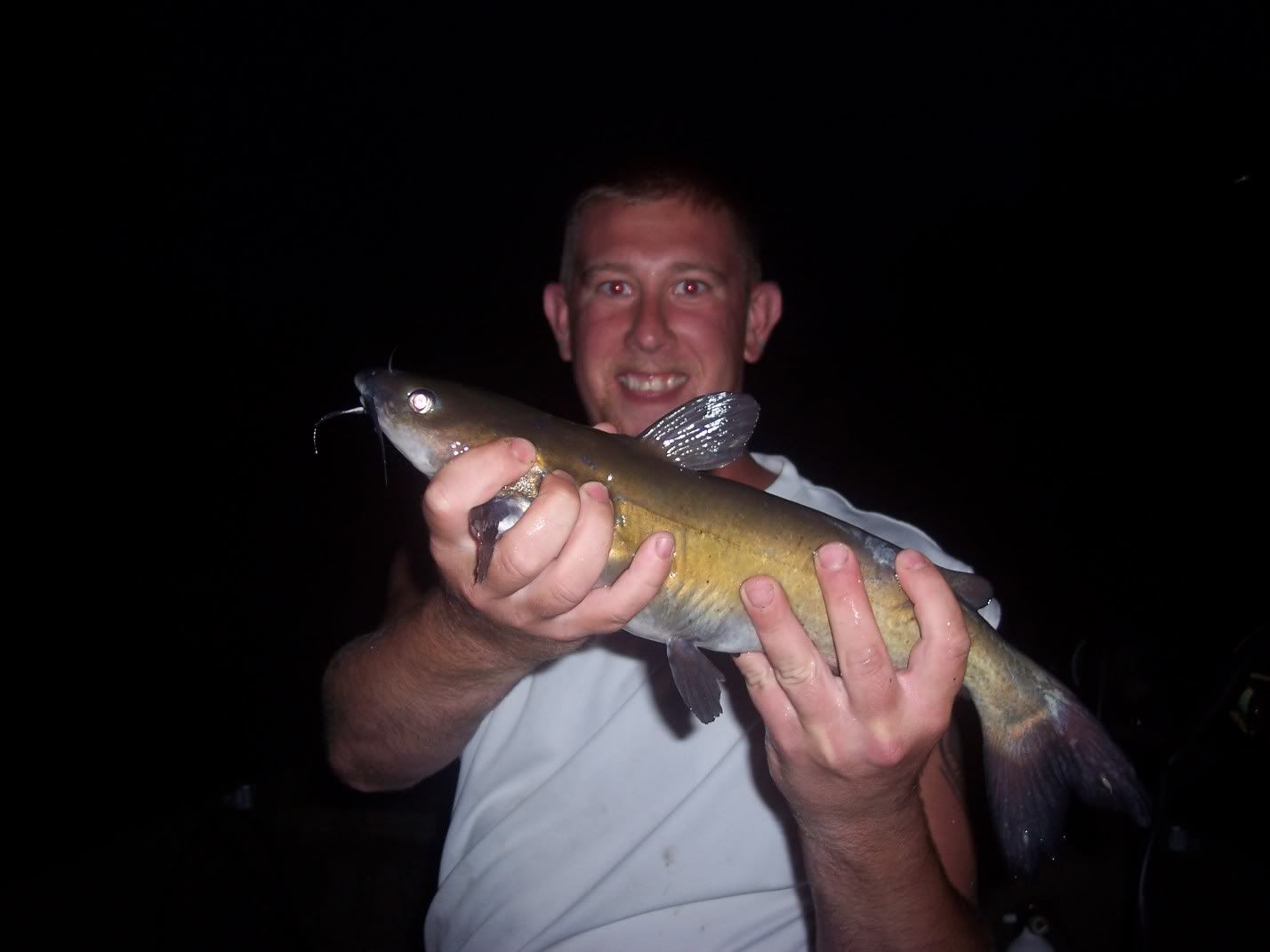 So, no big kitties, but still a fun time out
2