Discussion Starter
·
#1
·
Was talking with several guys about salt water fishing (Legend & Big Bass Lee) today on the ice and was telling them about how awesome salt water fishing is. I pretty much grew up fishing salt water with only the occasional fresh water bobber trips with my dad, uncle and brother back in NYC. That being said i still love salt water fishing more so than fresh bc you really have the opportunity to hook into pretty much anything.
Here is my wife with a near record Florida black fin tuna that she caught with me off Madeira beach. Also you can see our catch of numerous other tuna and amberjack to the side.
Here is a nice amberjack caught on the same trip
Smaller snook typical of our flats fishing excursions out in Florida around Sarasota area
This past May my brother in law and I took a boat out for King Mackeral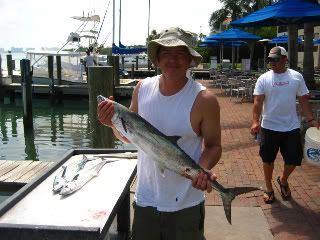 At times we had damn barracuda attack our catch just before it was gaffed and simply slice our fish in two. this one however was suckered into coming back for a second hit weighed close to 80lbs!!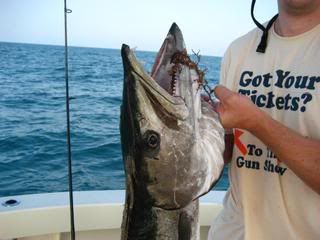 Bonita (false albacor) fun to catch but not very palatable.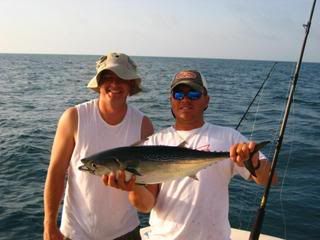 Some more flats fish redfish followed by some specked trout taste awesome on the grill!!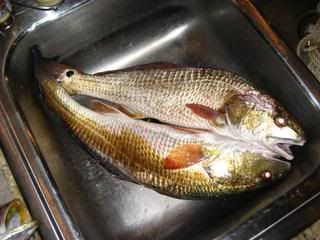 And lastly a recent trip with my dad in NY for Tautog (aka Blackfish) very tasty but ugly lookn fish