I didnt read that whole thing Aris, lol... but I got bored (its 3am on a thursday night in my college dorm room and I just finished a research paper due at 10am) so I took some pictures of my pride and joy... aka my fishin gear
One box for crankbaits (top left), then the one next to that is all topwaters and jerkbaits, got a box full of jig and pigs (tryna fill it up), one with senkos after this summer, one with spinnerbaits and buzzbaits, and then one full of some powerworms and slug-os and fin-s shad (confidence baits).
Well over a 100 bucks in softplastics, theres a few layers of packages underneath what's visible... lol. New favorite softplastic = Zoom baby brushhog and Reaction Innovations "Sweet Beaver" check that stuff out!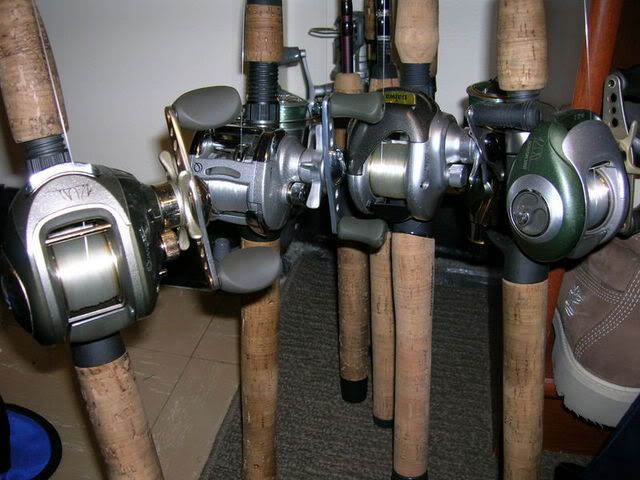 My swords for when I go to battle...
Here's a 2.5+ lber we got at a local lake through a fish-survey that some fish and wildlife management grad students conducted that I helped out at. They went around shocking the waters with this boat and would net the shocked fish, it was intense there would be tons by laydown trees and logs, and none by the plain shoreline.