Discussion Starter
·
#1
·
Been a good enough boy lately when not fishing to get the ok to put a few hours in this past holiday weekend. Though I wanted to do something different off the beaten path, I settled on an easier/closer option of the Glen. Fished Sunday morning from 7:30-9:00. High skies, mostly calm = fishing mostly slow. Soft plastics only gave me a few bumps and 1 shorty of a bass. Switched to a skitter-pop and got a chunky 16"-17" fish on my 1st cast. After that it got bright & hot & I left.
What a difference a day makes! Fished Monday morning from 7-9. Similar conditions to previous day only calmer & hotter... go figure. 1st spot gave me 20 minutes of nothing, so I moved a bit and was tossing a jig & GULP! crawler (natural color) when I had a decent hit and hooked up with what I thought was a monster bass until a 30" pike surfaced! On 6 lb test I thought it'd be a short fight, but she took plenty of runs without breakage. Had to reach way down to grab her for a pic, but I managed to pinch her behind the neck but in the process I cracked my elbow on the corner of the pier, resulting in a nice cut but worse was a numb arm from a not-so-funny funny bone. Dropped the fish in the water and the line broke. Caught plenty of pike bigger than that before, but would've been my biggest & first "documented" Glen pike... Oh well. Re-tied but used a black & green flake color, not expecting much in that area after the comotion, but 1st cast hit up a 14" bass. Moved again and caught 5 fish in 10 casts. 2 on topwater, 3 on plastics, which were light bites but nice fish. All between 14"-17", self pics don't do 'em justice. Got hot and left. Here's a few of the pics: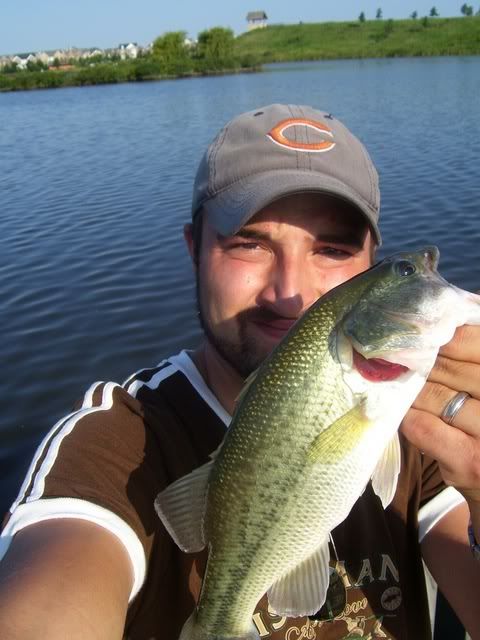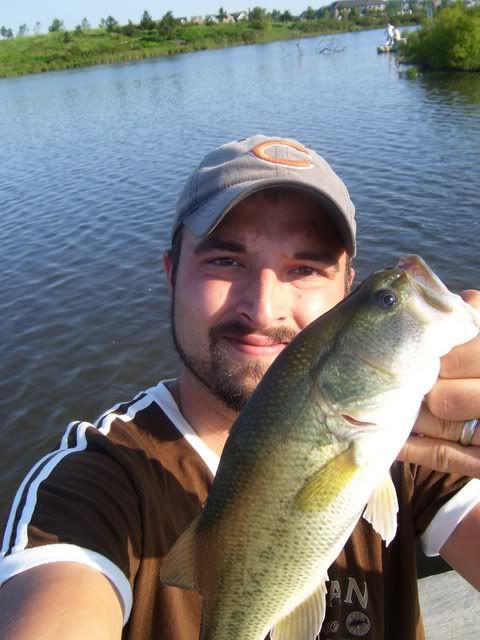 Decided to end the weekend where I started it. Fished 6-8. Thought winds were supposed to be out of the S-Sw, but they were more E-SE, so my area was calm. Definitely slower than the morning, but still managed a few. Got a couple small 8-10" on topwater & plastics and lost a real nice 'eye on a jig. Finally landed a fat 16"-17" on a skitter pop before calling it quits.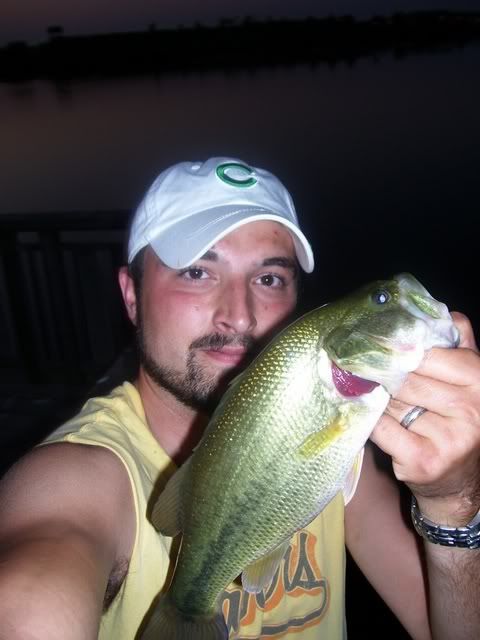 Best overall outing(s) for me at The Glen since mid-late June. Good way to spend Labor Day weekend. See you on the water, and as always, good fishing.
Alex