Discussion Starter
·
#1
·
I have only been able to get out for short amounts of time the last week. None of the trips were that great so I condensed into one report.
Theresa and I hit Kane County Forest Preserve. I was still rigging up when she hooked up with a Yum Dinger. I lost one a little later, but that was all the action we would have.
The "T" is for Theresa
The next time out was an hour spent at a local pond. I was swimming a grub just below the surface and ended up with 5. They were very active and I missed more hits then I care to remember.
A fat one gearing up for the spawn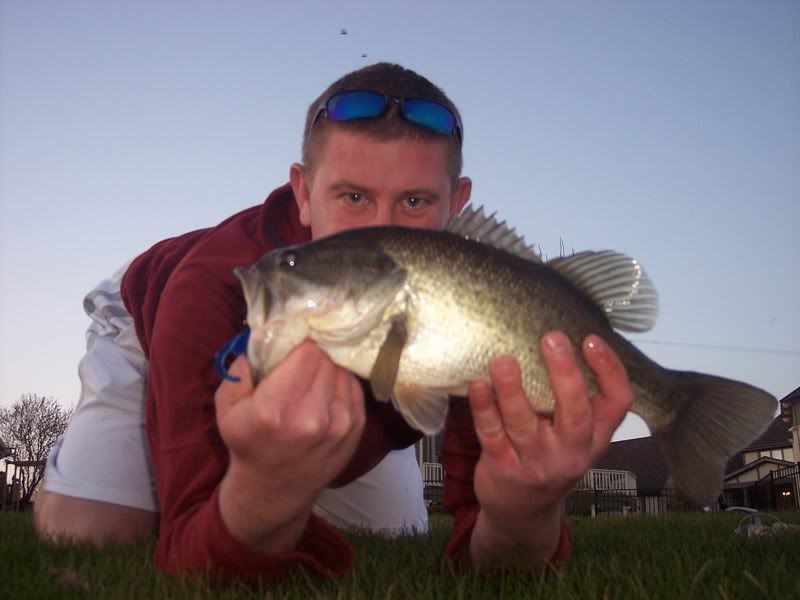 Saturday I brought the boat to Shabbona. I had to wait and hour to launch so I was only out until the wind blew me off around 11:30. Caught one and lost one.
ShallowShadRap#7
Saturday evening I hit up a Dupage county pond after Yami's b-day party for his daughter.
2 Yum Dinger Bass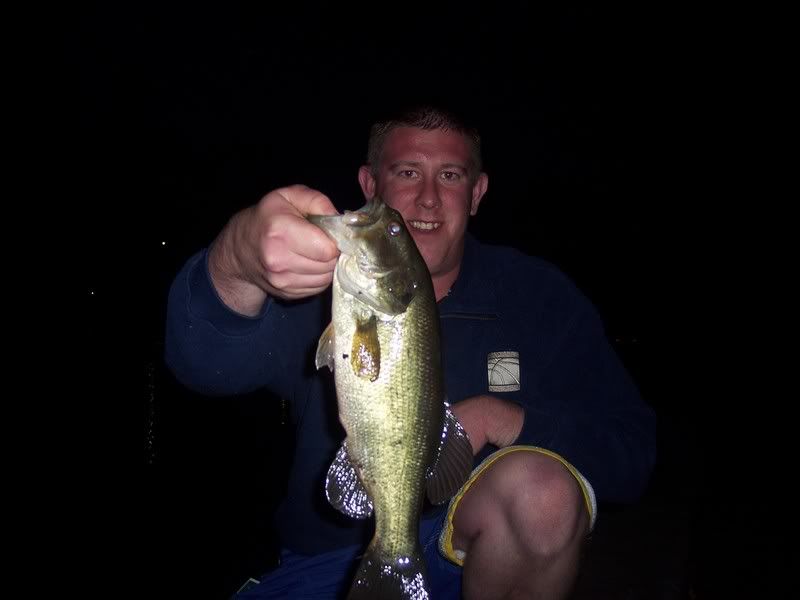 This morning I met Yami at the same pond to fish for some gills. Before he arrived I pitched the Yum Dinger around and tied into a nice one.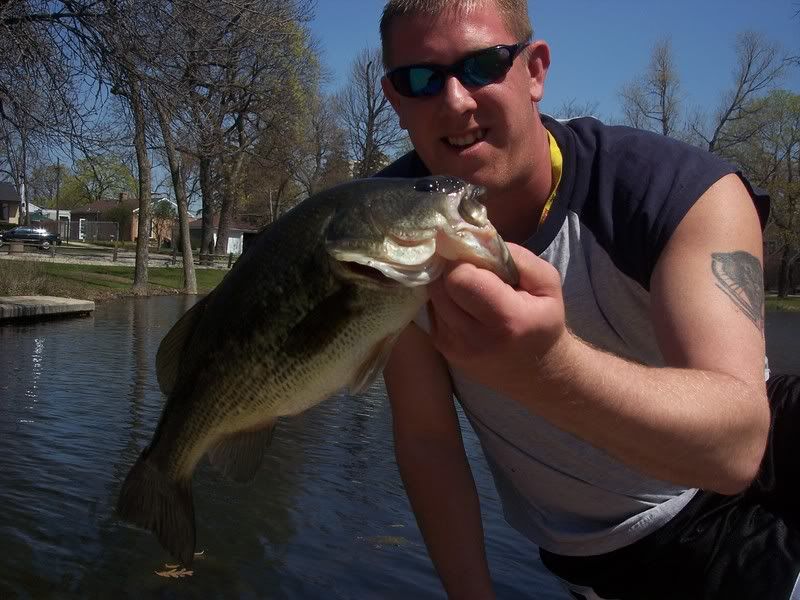 The best fish of the week belongs to Yami's daughter Sarah, who landed her first HAWG ever!!!!