Discussion Starter
·
#1
·
Hi All,
I haven't posted much yet this year, but I picked up a nice fish at "The Pond" this morning. Fished from about 9:30-10:00 and caught two 14 inchers, then the thunderstorm hit and I camped in my car for about 45 minutes trying to decide whether to leave. I stuck it and I'm glad I did. I finally picked up a decent sized bass, my biggest so far this year. It was raining so I didn't get a chance to weigh him, but he was a pig. Over 4 pounds for sure, but with a belly that full of eggs its hard to tell. Of course he was caught on a 1/2 ounce chrome rattletrap. I swear you would think those fish would be smart enough to stop hitting those!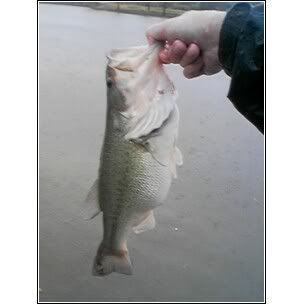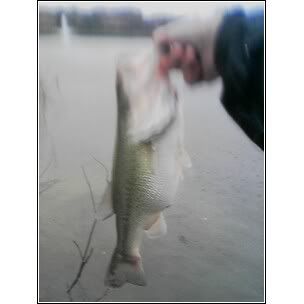 Also, joined a bass club this year and we had our first two tournaments down on Clinton Lake in central Illinois last weekend. It was tough fishing with the cold front that came in on Friday night and the lake has a 16 inch limit. I caught 11 fish total over the weekend, and brought one fish to the scales on Saturday and one on Sunday and got 3rd place and 2nd place respectively. Sunday's fish was almost four pounds and good enough for big bass of the weekend (and $60)!! Ended up in 1st place overall in the club after the points were tallied.
Anyways, here are a couple of shorts and my one keeper from Saturday. Sunday was raining so we didn't get any pictures.