Discussion Starter
·
#1
·
Had big plans on Saturday to head north on the river for some "cheddar Eyes" and did so with RSS as a partner. First thing that I noticed is how the river structure and depths have changed since the flooding. There were areas that were 2-3 foot deep that are now dug out up to 10 foot deep !! There are also some wide river areas that have gotten much shallower making the trip a bit more nerve racking. Other than bumping into some small debris, we made the trip successfully. Anyone contemplating this trip will need to have patients and take it slow. :shock: Starting about 2 miles north of the border, Ron picked up the first fish literally as his jig hit the water but ended up being a drum. Minutes later, I get bit off then Ron picks up this nice northern. Didn't measure it but I would say between 26-28 inches.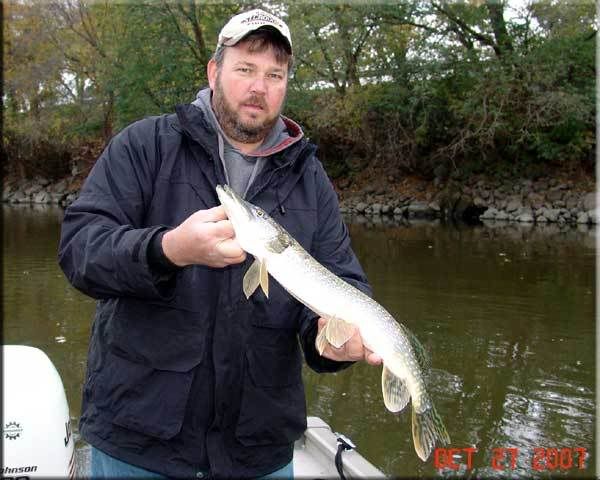 We also had some missed fish but then the bite stopped dead other than an occasional white bass. We drifted the holes and current breaks for a couple hours with very little to show for it. I thought it might be one of those days with clear skies and pressures rising by afternoon but then the bite turned back on with several White's, a nice cat, and a single walleye that finally committed to a jig/minnow combo in about 7 foot of water.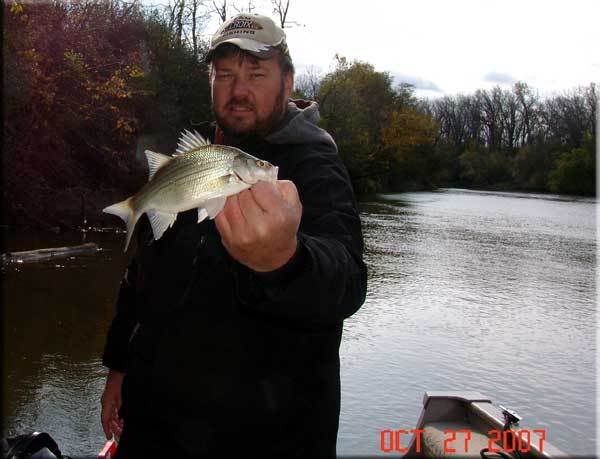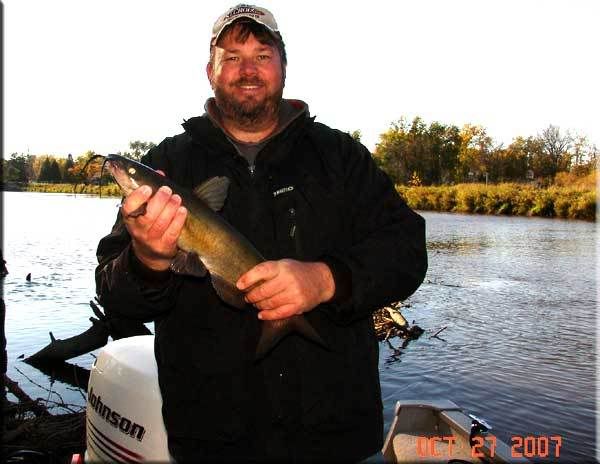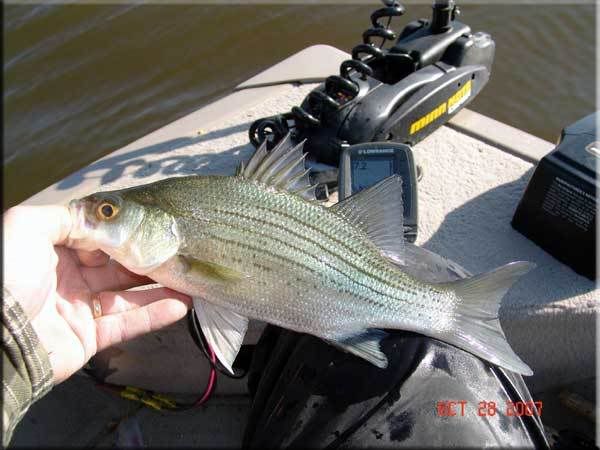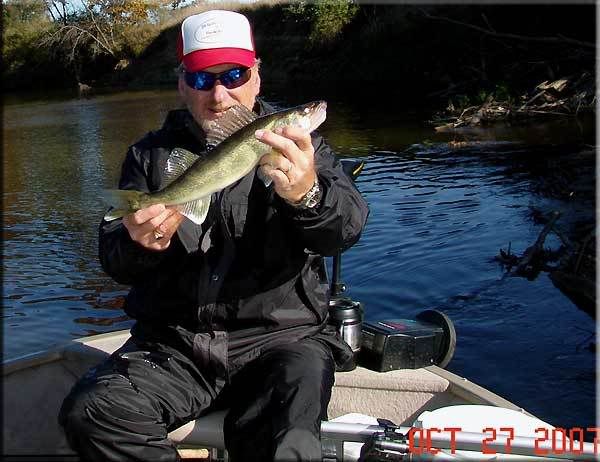 Ended up the day with some decent fish but had to work hard for 'em. Water temps were in the mid 50's and the only irritating factor was a pretty strong wind making boat control tough at times.
Sunday was spent searching for some crappie with Northwoods as a partner. Heading down to Pistakee bay, we drifted with slip bobbers and small jigs for about 1 1/2 hours but only had a few nibbles before we decided to head in another direction. There was a troller that reportedly hooked up with a nice 24-25 inch walleye but other than that it seemed to be White's and drum. We decided to head to Petite and found some active fish in 12-14 foot of water along the west side boating several white bass and a couple nice crappie. Walleye's were present but couldn't trigger a good bite with the minnow below showing a missed fish.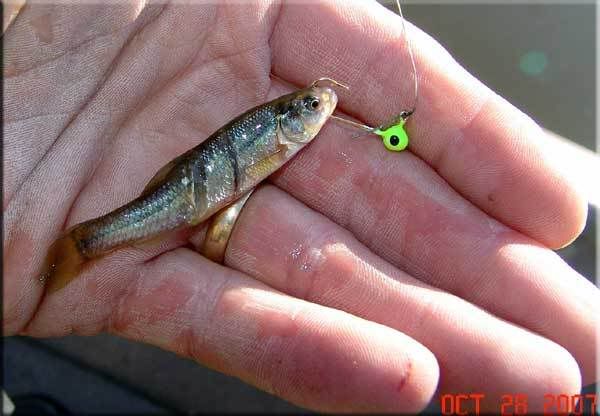 Ended up back on the river hitting some snags and shorelines picking up more whites and crappie before calling it a day.
Kept a few for a very enjoyable fish fry at the Spinner Lounge. :wink:
So, high skies and pressure limited the walleye bite but other fish were still active on and off throughout the day. Somewhere between 40-50 were caught with all being released other than what the girls kept for dinner. Hope our weather holds out a few more weeks as turnover and drawdown are right around the corner. 8)
Good Fishing !!!