Discussion Starter
·
#1
·
Met up with RSS at about 11AM launching from the state park to find some eye's. Weather was no treat with gusty winds and rain up until we pulled out at about 3PM. The river current is still strong and with the windy conditions we stuck to some crankin'. In a very short time I picked up a nice eater at just under 15 inches.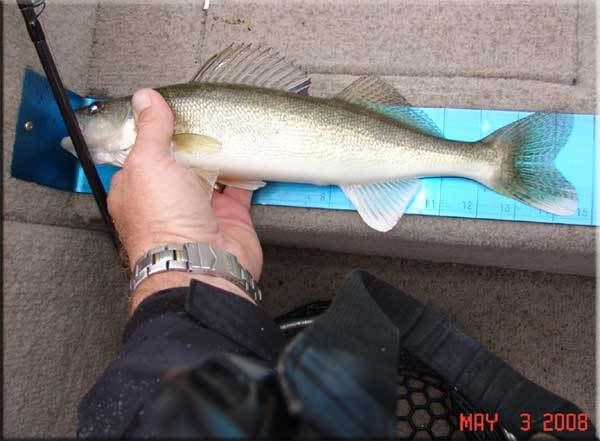 Not too much longer, we picked up 5 more keepers with two being 17-18 inch. No big fish today but nice size for the pan.
2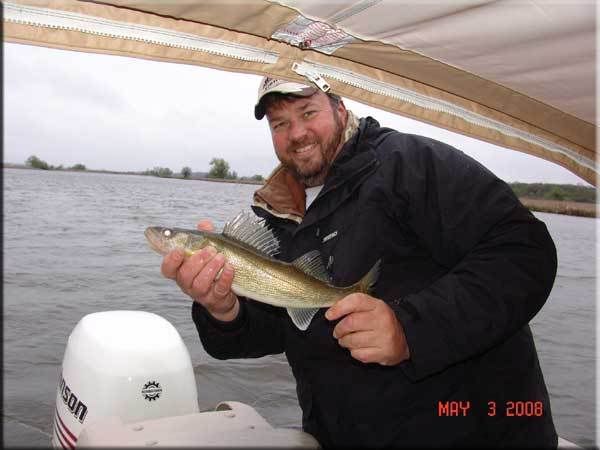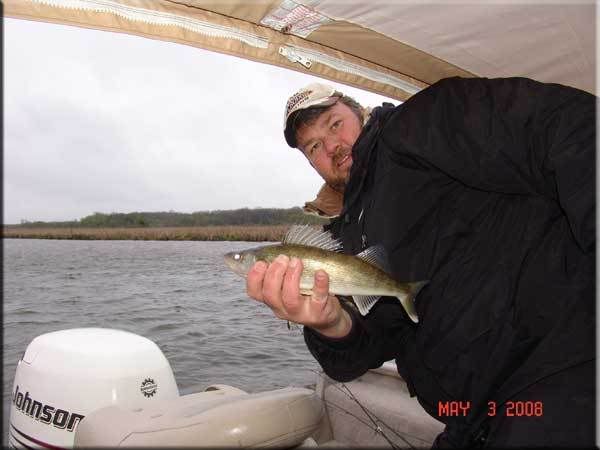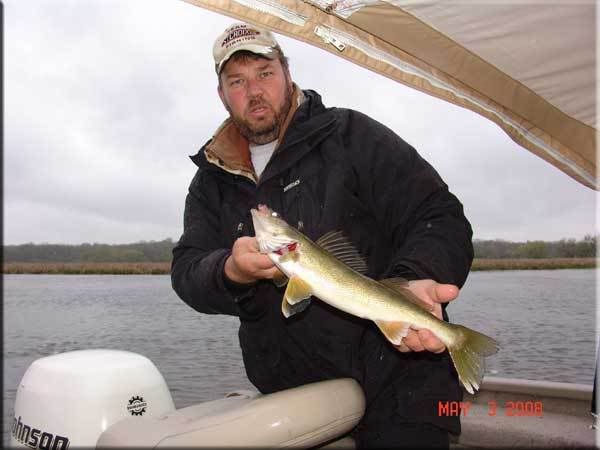 The whites are starting to show up on the river being seen on the locator's but the bite was slow for them. This one was in the mood for love leaving its love juice on RSS's jacket. :lol:
Not a bad catch for some not so nice conditions. Water levels remain high and the water temps were in the mid 50's. There were times when boat speed was difficult due to the gusty wind but we stayed pretty dry and warm with rain gear and the Spinner Top extended. 8
Thanks for sharing the day Ron. As usual, a great time.