Discussion Starter
·
#1
·
This weekend was beautiful on the water launching both days at 5:30 am and finding water temps have dropped to around to the mid 70's. Water levels are maintaining well but clarity is low. Last week surface temps were above 80 but the pic's below show the cool nights having an effect.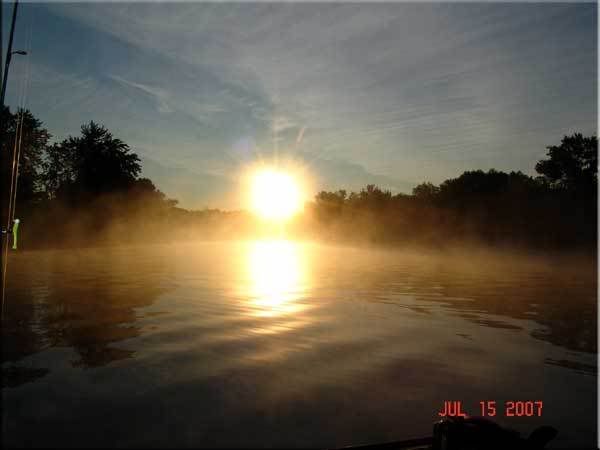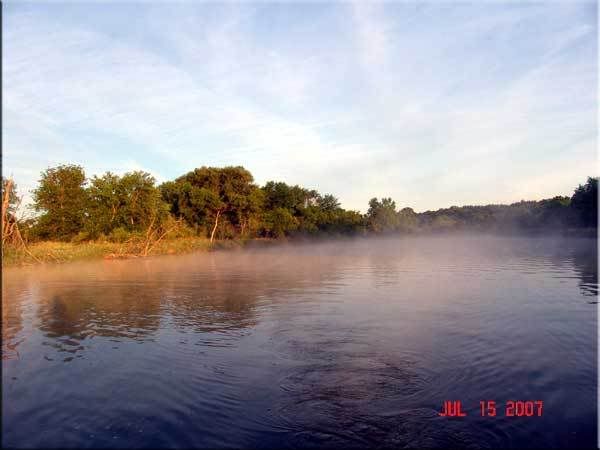 Was looking for a better weekend of fishing than last week but the bite was still sluggish at best. Using several different presentations from trolling cranks, to slip bobbering, jigging and twister tails, we were only able to raise a few nice fish. The gills are active everywhere on crawlers but getting other fish to bite was just plain work. Saturday morning we missed a good fish on the river that hunkered down in the structure, most likely a nice catfish. Crappie and White bass were scattered but a few nice ones were caught. Largemouth were also active with a few caught. One nice cat was taken but for the most part these always available guys were pretty silent. Walleye were at their best stripping hooks and basically showing little interest in our presentations. We only saw one short guy all weekend. The final catch for Tim and his Dad was less than expected but they did get some filet's to take home.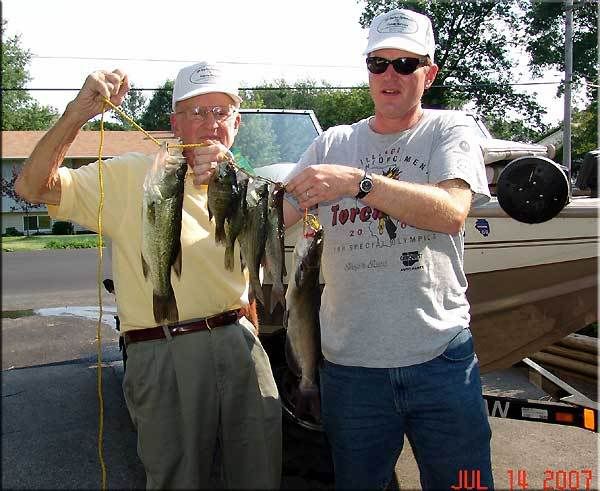 Also caught a 13 inch smallmouth along the shore on the North River. We're less fortunate on the north end as the Smallies up here are small compared to an excellent smallmouth fishery below the Dam and heading south.
Another Largemouth caught on a jig/crawler combo.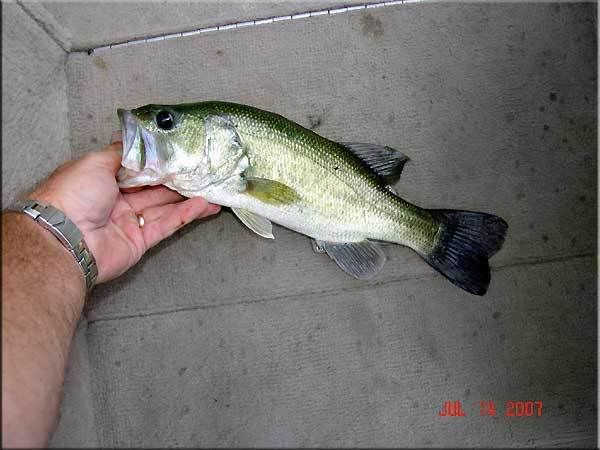 Sunday brought the same conditions with water temps remaining in the low to mid 70's. The bite also remained the same with sporadic bites and fish caught. Couldn't find any area that would produce consistently and half hearted bites were all we could coax out of all species.
Largemouth were even sluggish with some giving up to crawlers but in general, not too interested in anything. The minnow bite has dropped off for two weeks straight.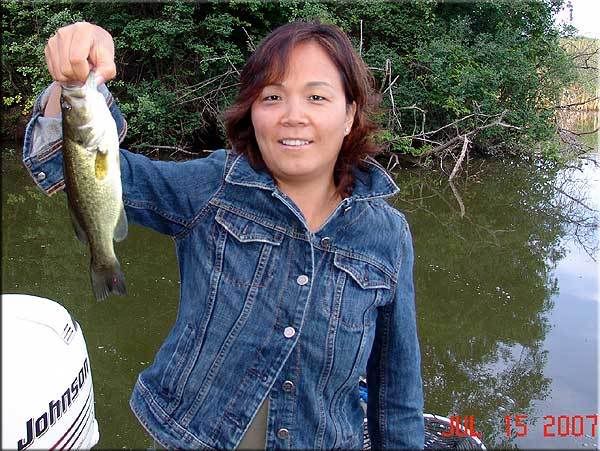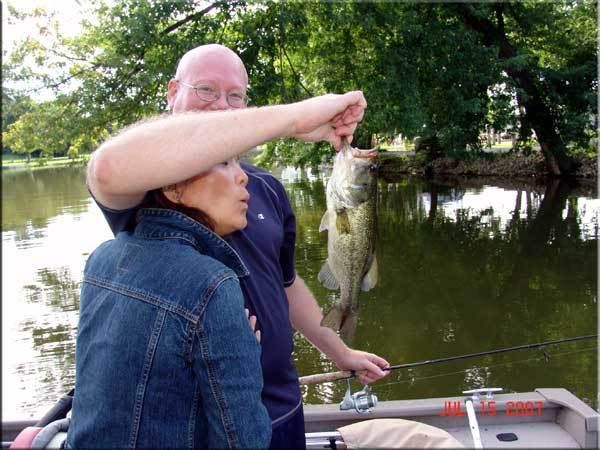 We did get a nice Striped Bass at 14 inches and thought there may be more in this location but could not produce another one.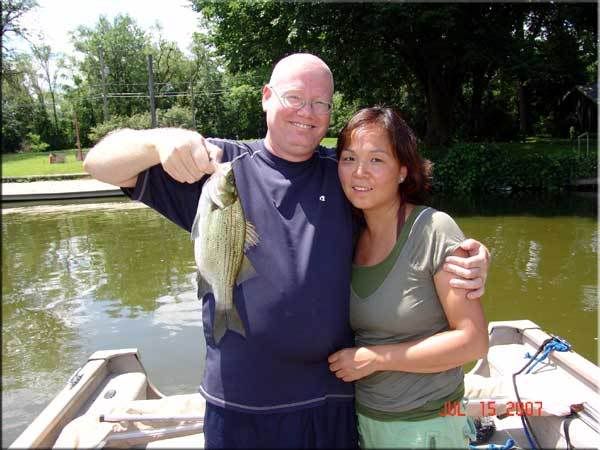 So the weekend ends with a below average catch and a general slow bite on the river as well as the lakes. The high point was very nice weather and plenty of beautiful scenery that the Lakes and river offers this time of year.
Thank you Tim and Dad for spending Saturday on the Spinner Boat, as well as Jeff and Annie on Sunday. Although the fishing is slower than we like, the company, stories, and general conversation could not have been better. :wink: