Discussion Starter
·
#1
·
Got out Friday and Saturday for early morning trips to see what kind of walleye action we could find. The chain water levels are down to about normal but evidence of the flooding is still visible with lots of floating debris and this large bog which all but closed off the Grass lake Bridge on Thursday. Here are some pic's of the Fox Waterway fighting this floating island out of the way for the weekend.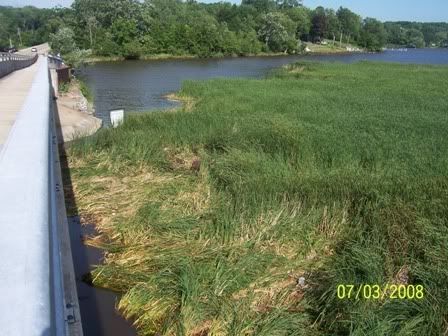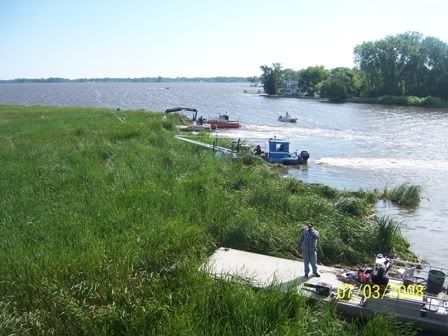 As we made our way past it Friday morning it was secured on the west side of the bridge shoreline. Not sure what there gonna do with this big guy.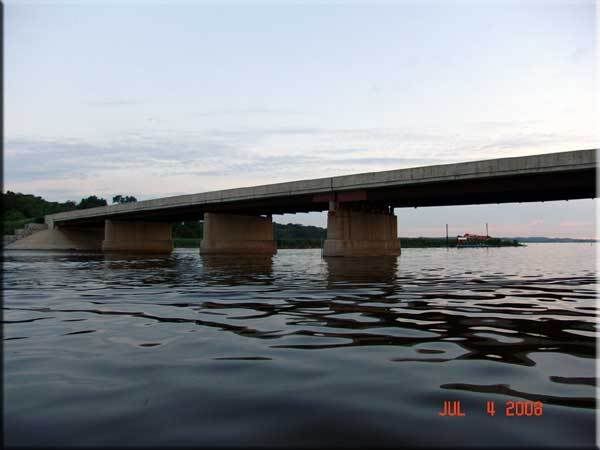 Other signs of flooding are still easy to see with many brown lawns and this pontoon boat thats gonna take a little muscle to get her floating again.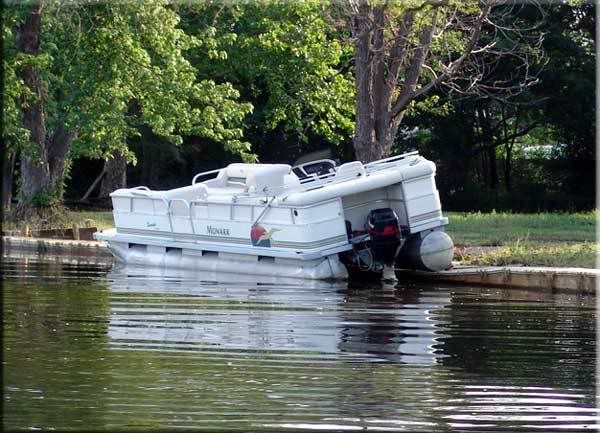 Boat traffic was fairly slow on Friday as well as the fishing. We hit several areas on the north river and lakes with little to show for it but a nice cat and 7 smaller walleye.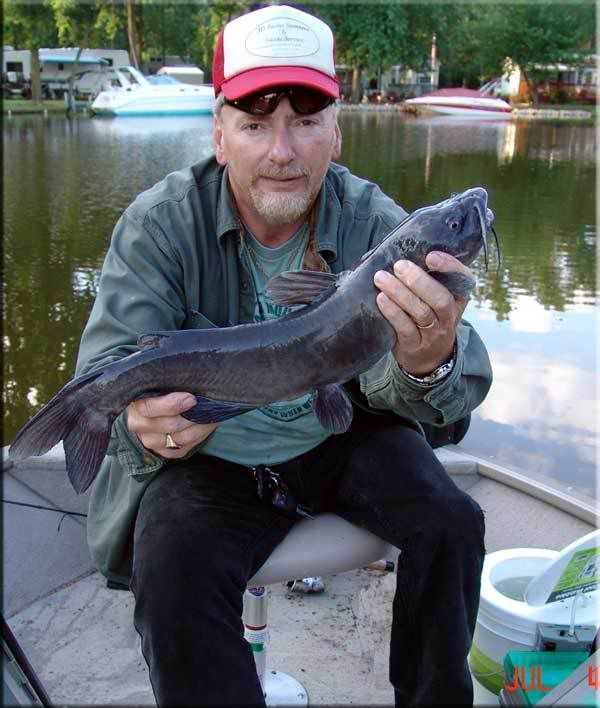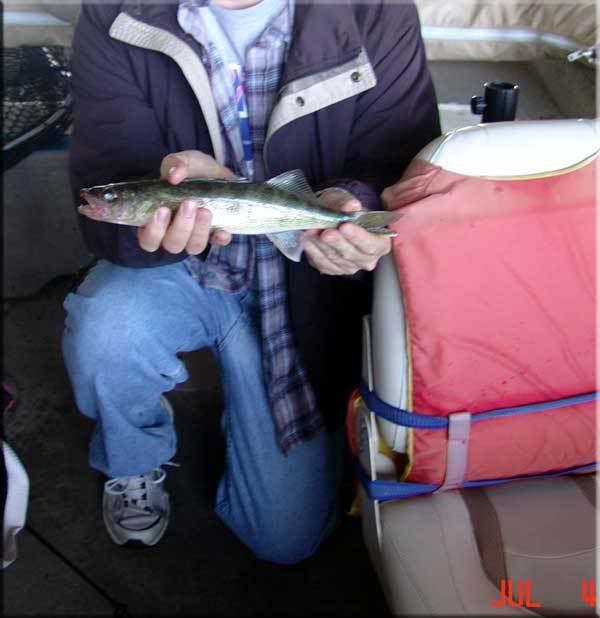 Just couldn't seem to coax a bite out of the larger fish and all fish seemed lock jawed for the most part. We called it a day at 1pm after a not so productive day.
Saturday started early on the river with the steam rising from the water. Air Temperatures were in the high 50's and the water temperatures were ranging from 70-75 degrees throughout the chain.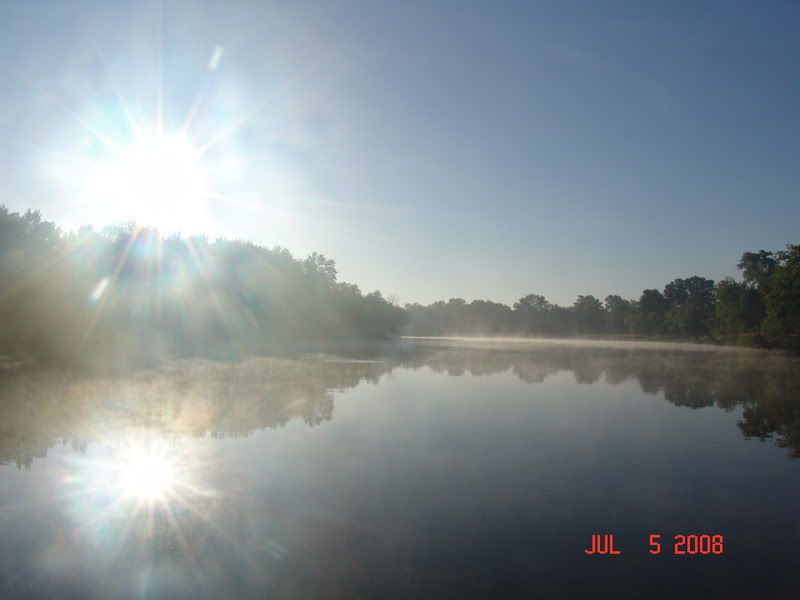 It was another tough bite in the morning with only a few small walleye and a couple million drum caught. We mixed minnows, leeches and crawlers with several different color and weight jigs but could not find a magic combination. Most fish were caught with a vertical presentation.
The morning prime time was over with little success, and with the high noon sun beating down with calm waters, I figured the last two hours of our trip would be more of the same or even worse but just when you are ready to concede, we boat the nicest walleye of the two days on a crank bait and a couple of nice eater size to end the day with some success.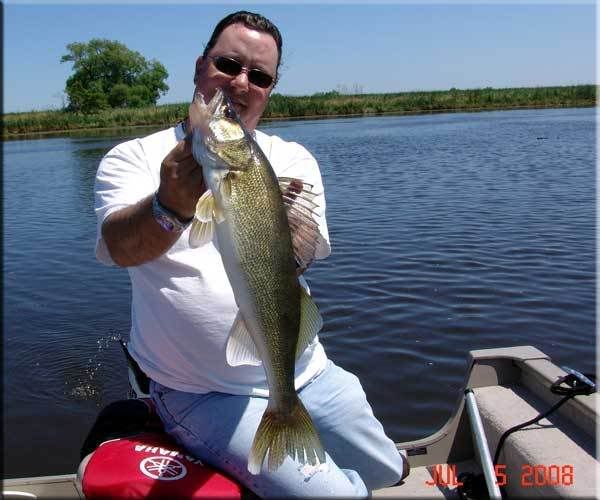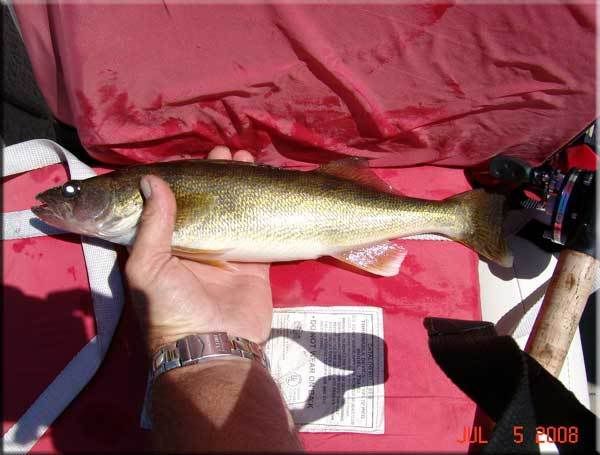 It just goes to show that we should never give up when out on the water. No matter what the odds, always try to end the day with the same concentration levels and positive attitude that you started with. You just never know when the bite will change. I would have bet against the best fish of the two days coming at 2pm on a calm sunny day in 5 foot of water but that's what happens sometimes. That last two hours of not giving up turned a very slow day into a few very nice fish. It also shows that nice walleye can be caught even in the summer time.
No fishing today, just a nice relaxing day at the Spinner Lounge. 8)