Discussion Starter
·
#1
·
Headed out this afternoon with Dave and his son Matt for a few hours of river fishing. It's the first day back on the Chain for the Spinner Boat since our return from the Turtle Flowage. Water level is up a bit with good current and only minor surface debris to deal with. Water temps were just above 70 degrees but the sun was hot. Starting on the north end, we jigged with minnows and were not having much success until Matt found the crappie. Bingo, a nice 13 incher which was his first crappie ever!!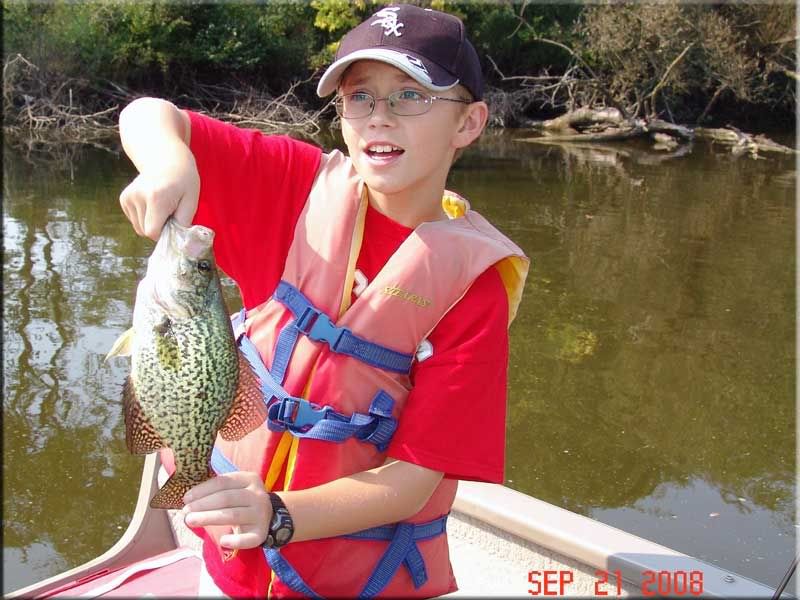 Our numbers were not good today and the bite was very spotty but we were able to get some quality fish in the boat. The white bass were popping the surface all over but very spooky. By the time we could get to their location we would only pick up one or two and they would disappear. Then you would hear them smacking the surface either up or down stream from where we chased them. You could see the minnows jumping out of the water as the whities would break surface during their attacks. They were nice size all being around 11-12 inches.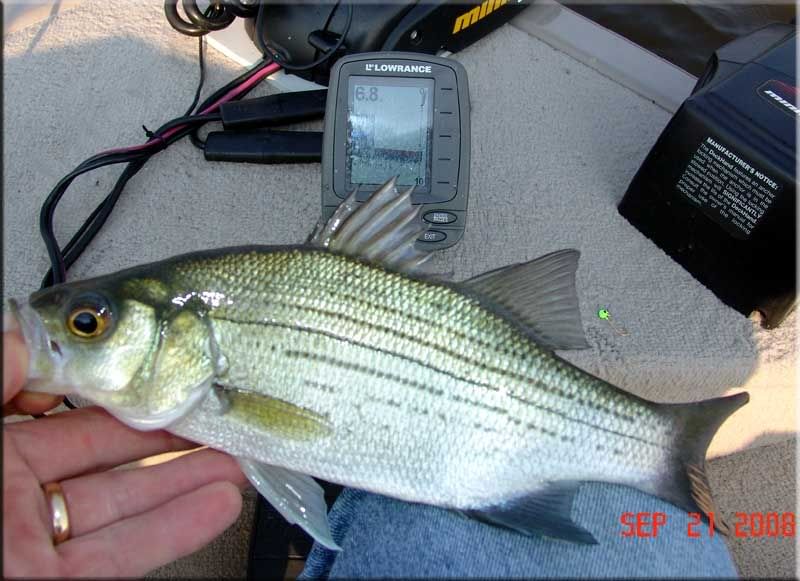 Crappies were sporadic but were nice size. Walleyes were non-existent for most of the day. We weren't even getting stripped like usual meaning the bite on the river was not very good.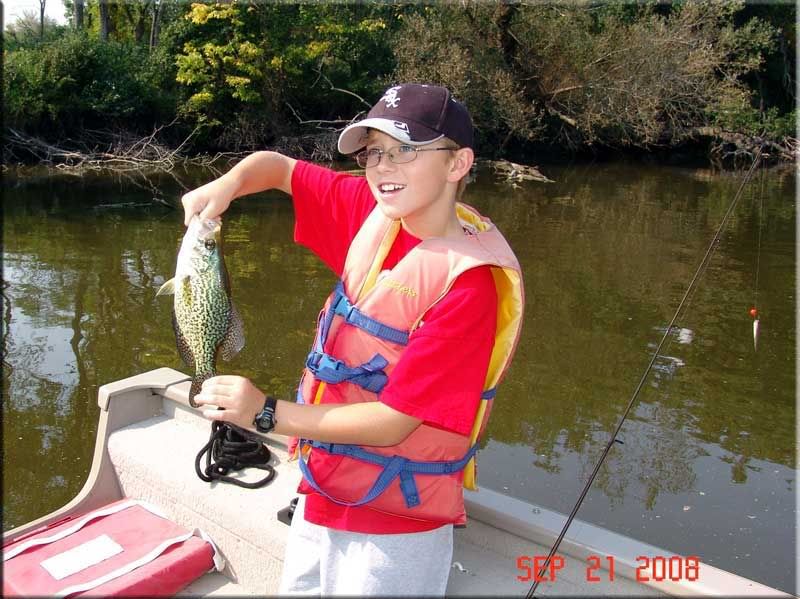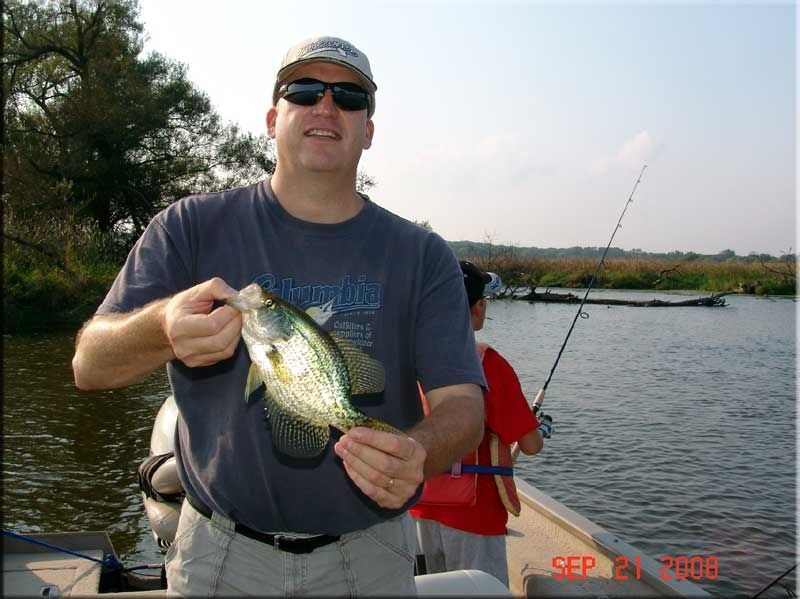 Finally Matt took charge again by catching the only walleye of the day. A nice 18 incher which was an important fish again as it was Matt's first walleye ever !!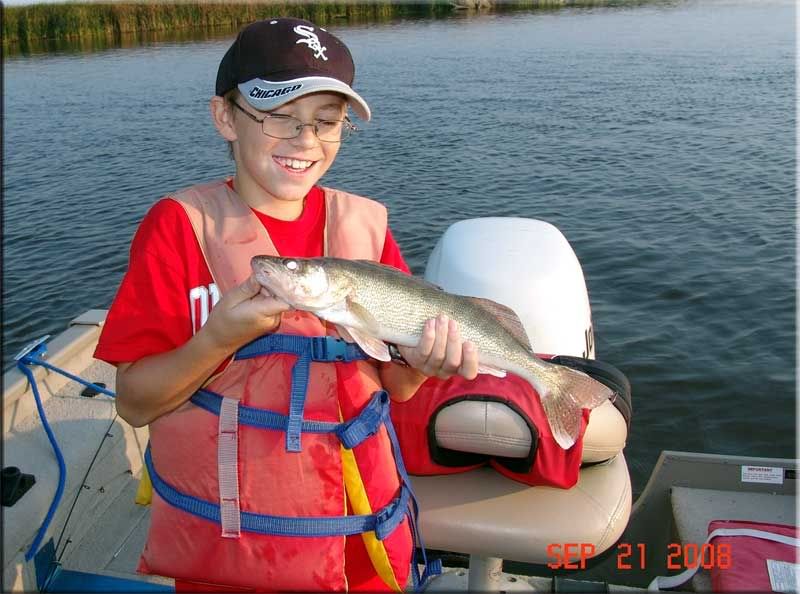 Matt didn't stop there as we were trolling our way back to the launch, the drag started singing. Matt grabbed the rod and fought this fish for a good 15 minutes before it finally gave in to the net. A 29 inch very hefty Carp. No, we weren't carp fishing but it was Matt's first Carp ever and the biggest fish he has ever caught !!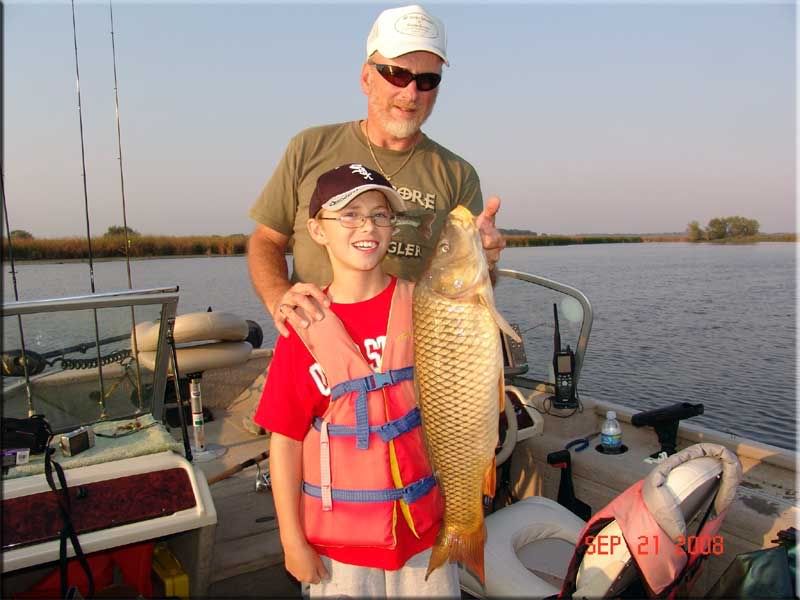 Boy, for a slow day, it was an exciting day for a Ten Year Old who broke a few personal records on our trip and he deserved it. River fishing is not easy. Reading the water, current and structure is much different than lake fishing but Matt was able to out fish not only his Dad but the Guide too!!
Great Job Matt !!! .... and as far as I am concerned, a successful day on the Spinner Boat even though our fish count was low. 8)