Discussion Starter
·
#1
·
Hit the water both Saturday and Sunday with great weather conditions and normal water levels for a change. Saturday brought us clear sunny skies and mild winds which made fishing easy but the bite was a bit slower than expected. Water temps ranged from the high 60's to the low 70's and water clarity was pretty good. Spending most of our time on the north river, we managed to boat a few nice eyes along with many eater size white bass, a few crappie, gills, catfish and the usual drum. Biggest walleye for the weekend was a nice 17 1/2 incher caught around 10am in about 6 foot of water with a orange jig tipped with a fathead.
The white bass provided most of the action for the weekend with some reaching 13 inches.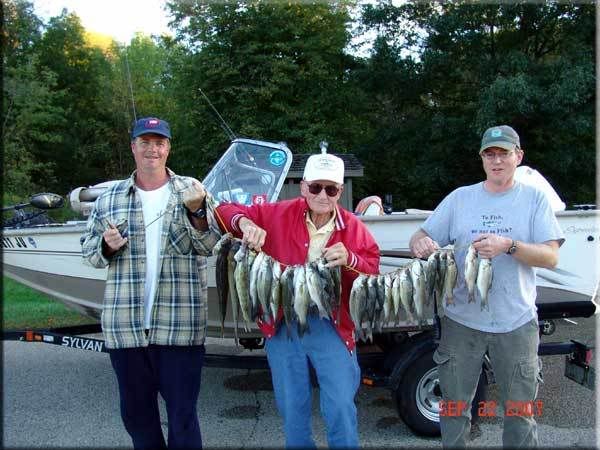 Sunday started out a bit cooler but warmed to a beautiful day with a bit more wind. The fog on the river was heavy. I actually followed my gps at times as we couldn't see either shoreline. :shock: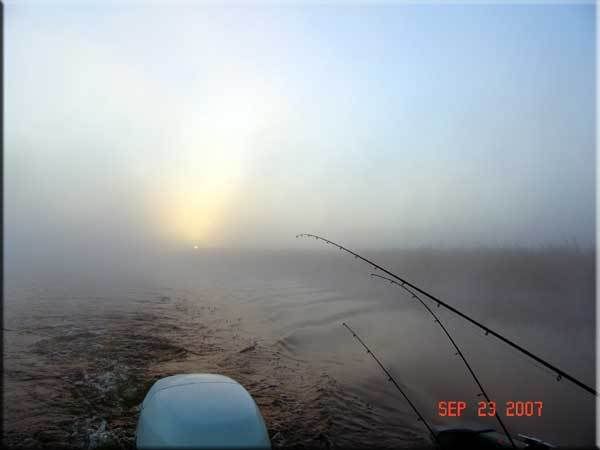 The morning bite started out great with some eyes taken right away trolling cranks in 6-8 foot of water. but then all stopped and only whites, drum and cats seemed interested till later when we were able to pick up another nice 15 incher on a jointed crank. :wink: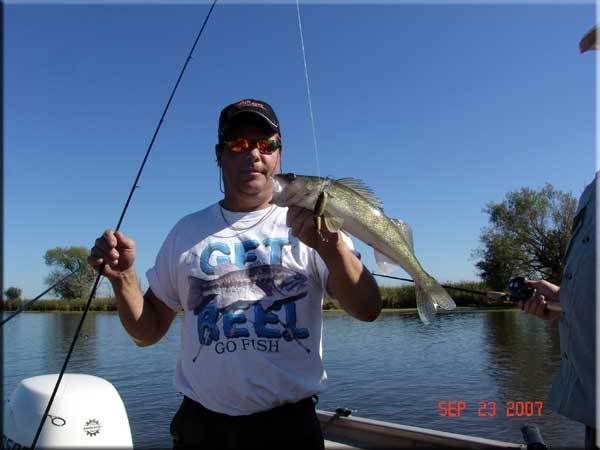 ..... and some for the fryer.
I did expect a better bite than we had on Sunday but sometimes you just have to take what the river will give ya. Below is some evidence of the previous high water as we passed two separate boat lifts that were dragged down river and hung up along shore. :shock: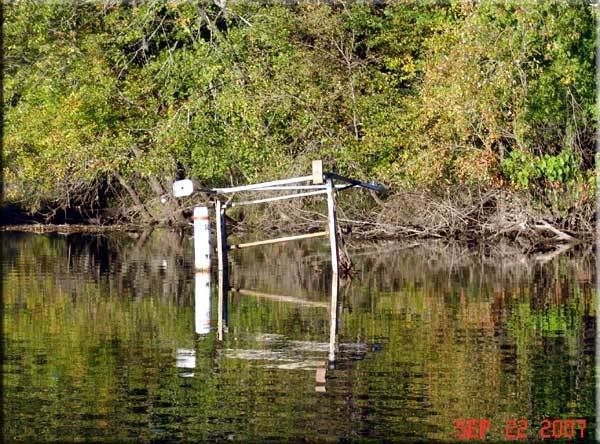 I applaud the DNR as they were present and checked our fish and licenses both days. Far too many fisherman taking illegal fish on this river and I for one will report it when I see it. :x
It was nice to get back out on home waters after a rough trip to the Turtle Flowage. All fish were taken from crank baits and 1/8 ounce jigs tipped with fatheads. Walleyes were biting lite and tough to get a hook set. Many minnows came back chewed up or not at all. White bass are still fast and furious with well over 50 fish caught, some in the 12-13 inch range. Catfish are still pounding the bait but not as many as a few weeks ago with the higher waters. The cats that were taken were perfect eaters at around 15-16 inches. :wink:
All in all, not too bad of a bite and things should pick up as the water temps begin the decline. Thanks to all that shared the past two days, It was a great weekend to be on the water. 8)