Discussion Starter
·
#1
·
Got off work early today to drive down to Lansing, IL b/c my girlfriend had to participate in a wedding rehearsal. I knew I had some to kill so I did some research and found out that Wampum Lake was only a few miles away.
Got to the lake at about 6:40PM. The lake wasn't too busy, but I immediately noticed the insane amount of weeds surrounding the shoreline. I couldn't find any clearing, so I decided to start fishing. See below: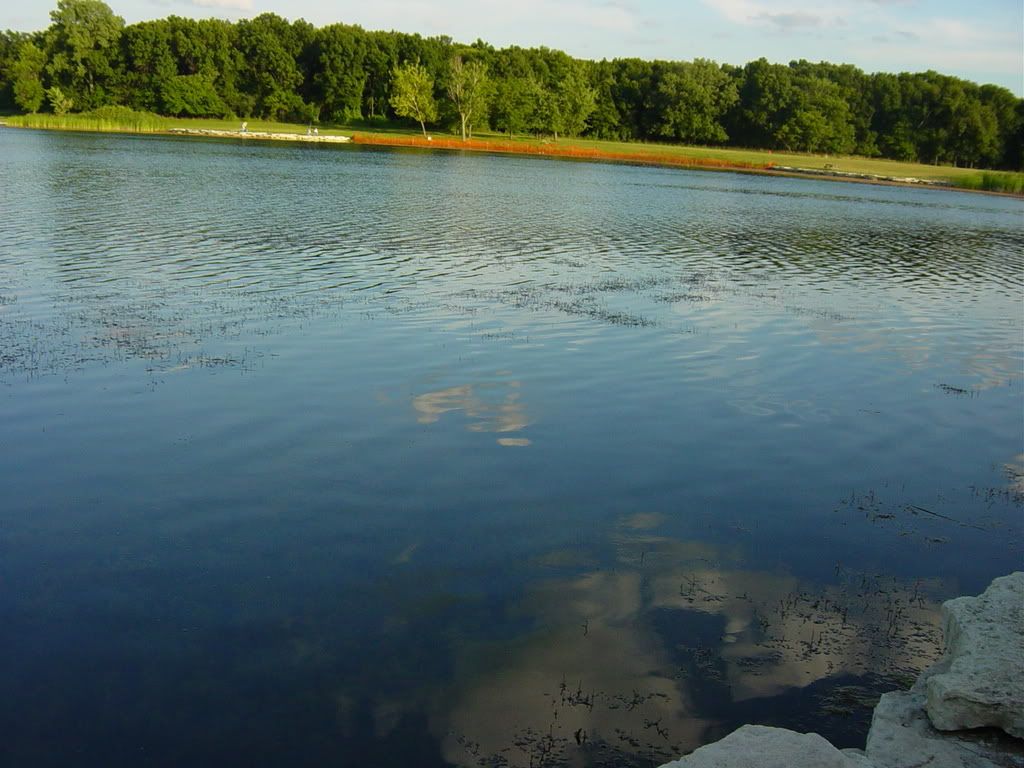 I tried several top water lures and almost gave up. I decided to toss a senko beyond the weedline. It was going to have to be a pretty decent cast in order to make it out that far. My first cast got me several feet beyond the weeds into the clear open water. I let a few feet out to let it sink. As I put my reel in gear, my slack line went tight (don't you love that!
). I knew I had a taker so I swung and set the hook. I felt a jolt, but shortly thereafter felt the fish getting stuck in the weed. Thank God for my PowerPro braided line. I short pumped the fish and eased the guy in. At one point, I had to put the reel in free spool to see if he would free himself. It worked and I was able to horse him toward shore. As he got closer I was stoked to see the size. I quickly bounced him to shore and the following are the pictures.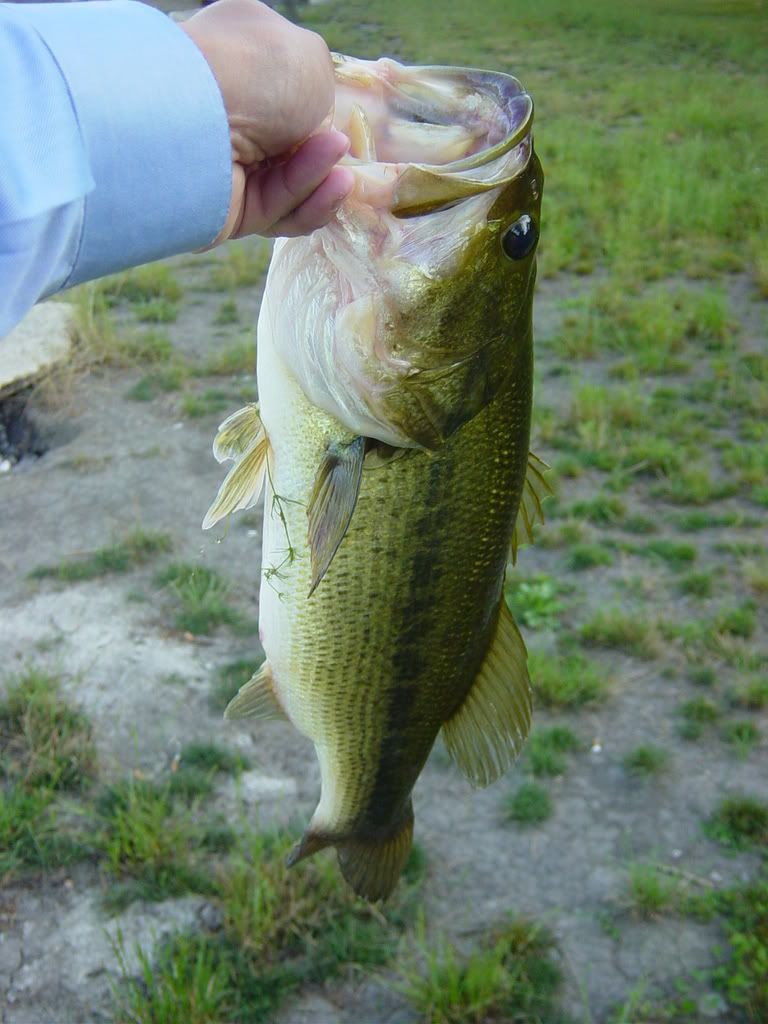 The fish was gently released back into the water. I tossed another senko and was bit again, but this one was way smaller. I quickly ran out of time and had to attend the rehearsal dinner. The key was getting the lure past the weedline.