Discussion Starter
·
#1
·
The annual central WI family vacation was again a blast this year. It was centered around my cousin's wedding, which took place on the middle weekend. It was great seeing so many family members and old friends who came up specifically for the wedding.
The fishing this year was fabolous. When Yami Master came up, we really chased them hard and established several patterns. Buzzbaits are my favorite bait, and previously I had never bothered to throw them on the Chain, which is a big clear body of water with spooky fish. Come July most fish are hunkered down in 20+ feet of water most of the day. We however found a dynamite 4:30 AM buzzbait bite at a select spot and also a a great midday jerkbait bite on midlake humps and flats when the wind was up.
After going up here my whole life and never catching or witnessing a walleye being caught we got 4 this year. The DNR did some supplemental stockings in 02 and 04 and it is finally paying off.
I have tons of pics so I will try to only hit some of the highlights.
The first fish of the trip is always sweet.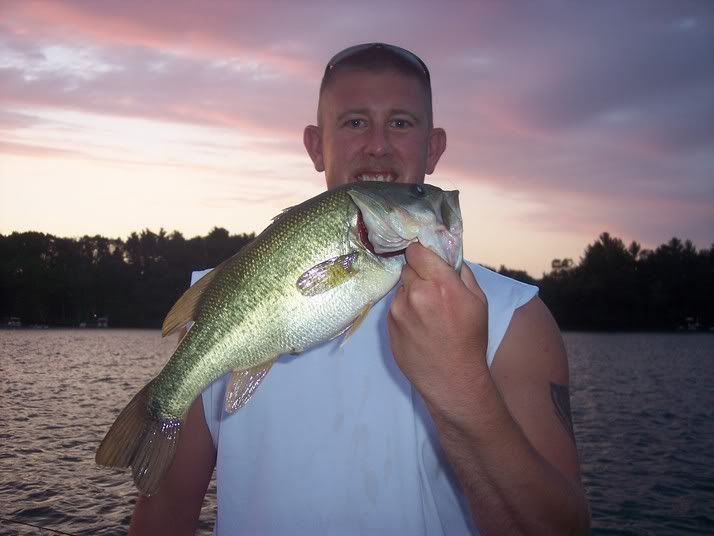 The dock fishing is always decent as there are two nice drops within casting distance.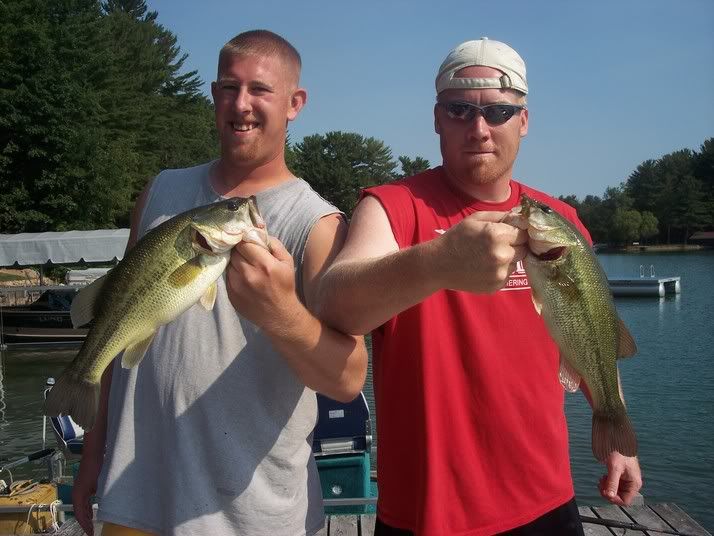 I took the nephew and sister out to a midlake hump for the evening bite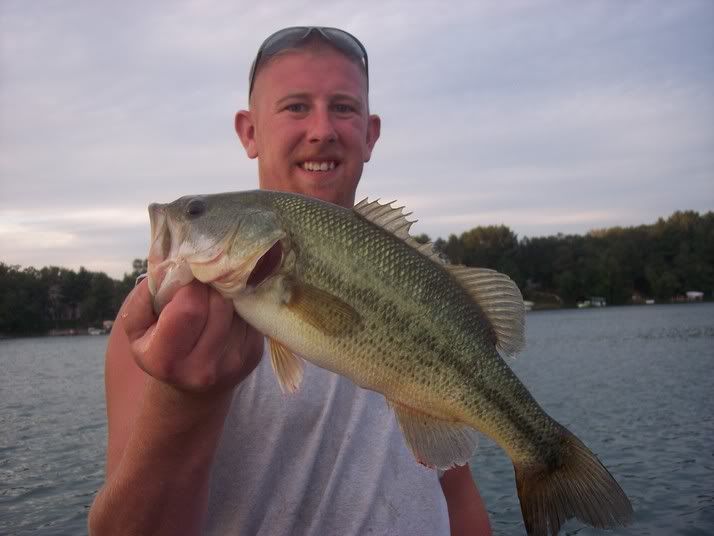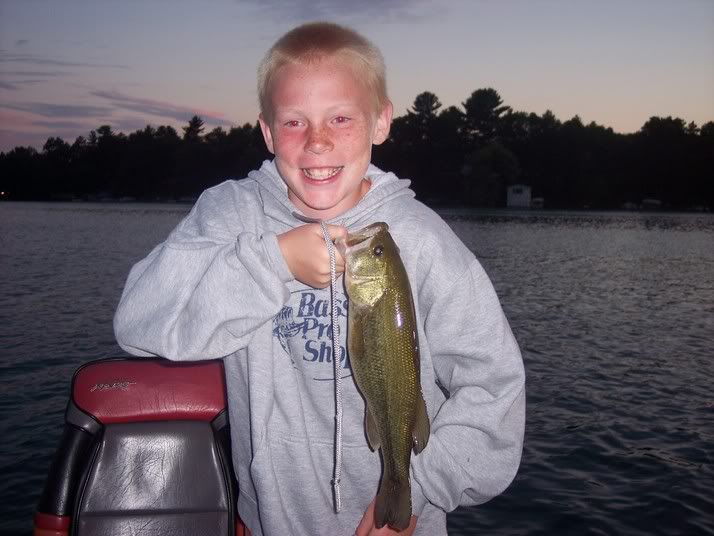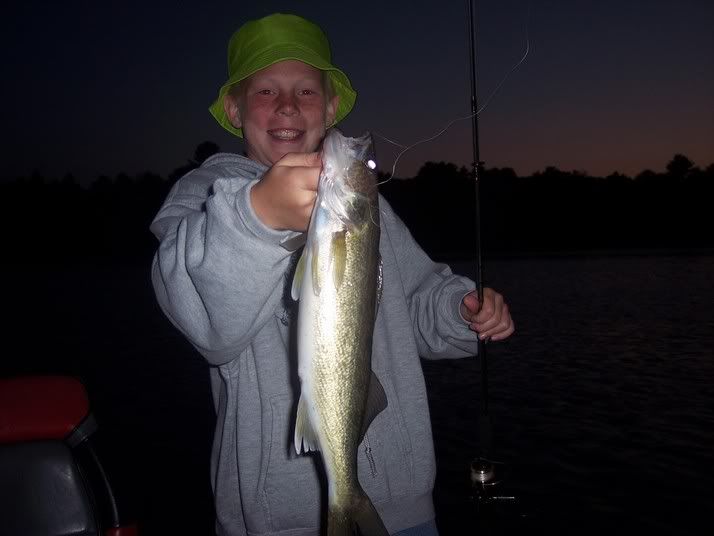 We always bring a few back to the dock for some quick pics and "local stocking"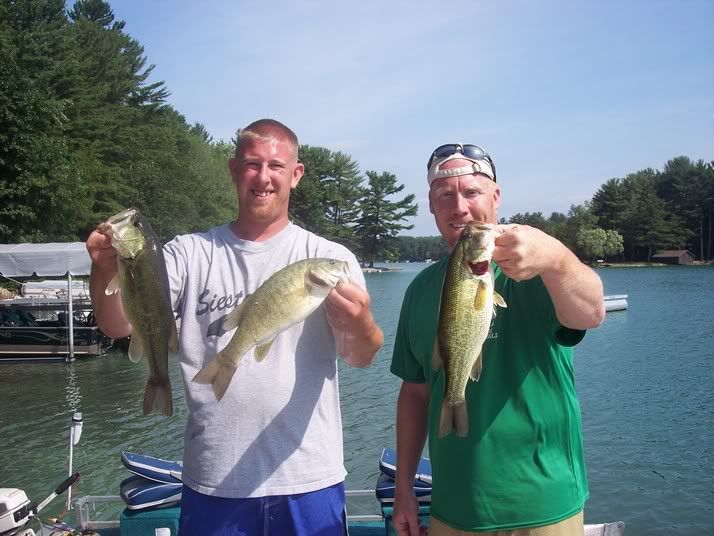 ...which makes for great dock fishing every year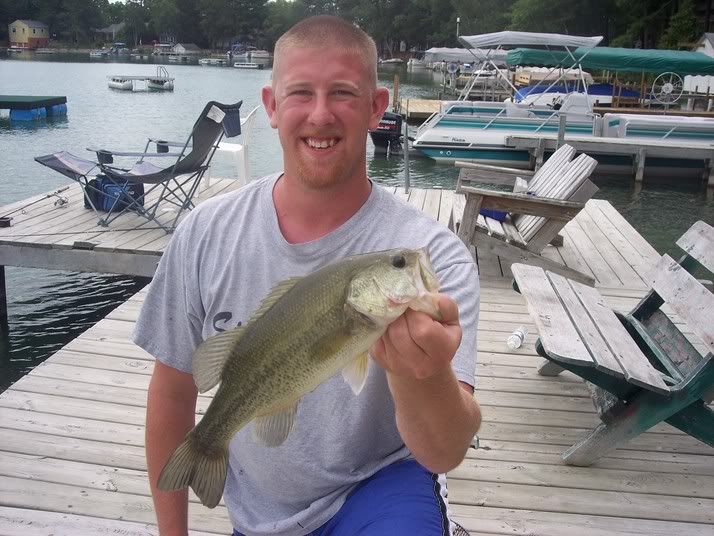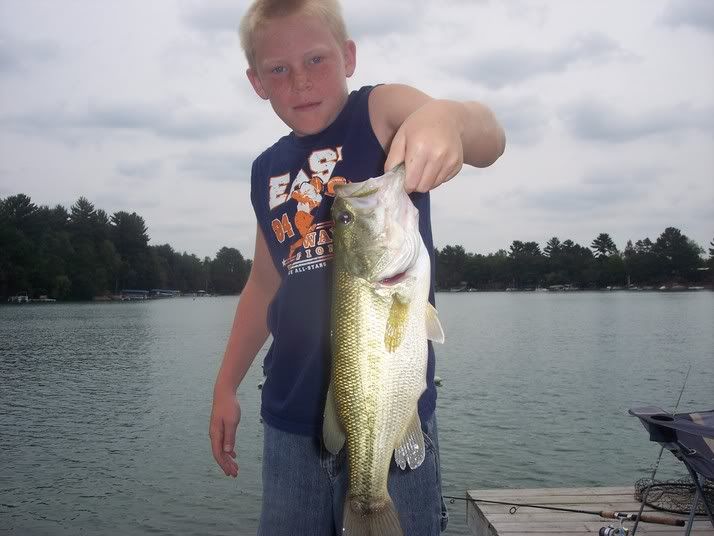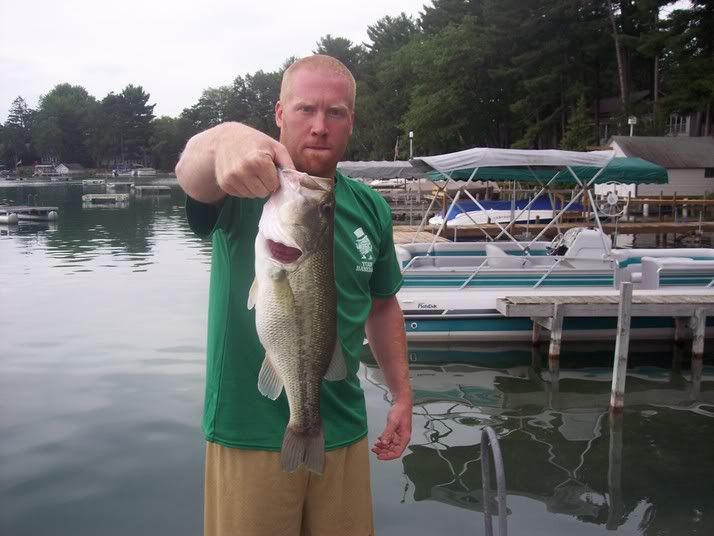 Yami Master made it up a few days after I did and we spent the first night putting together a game plan and catching a few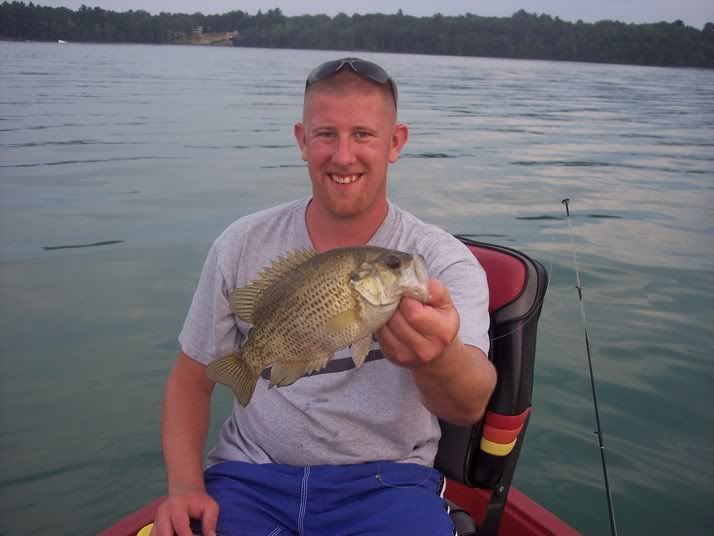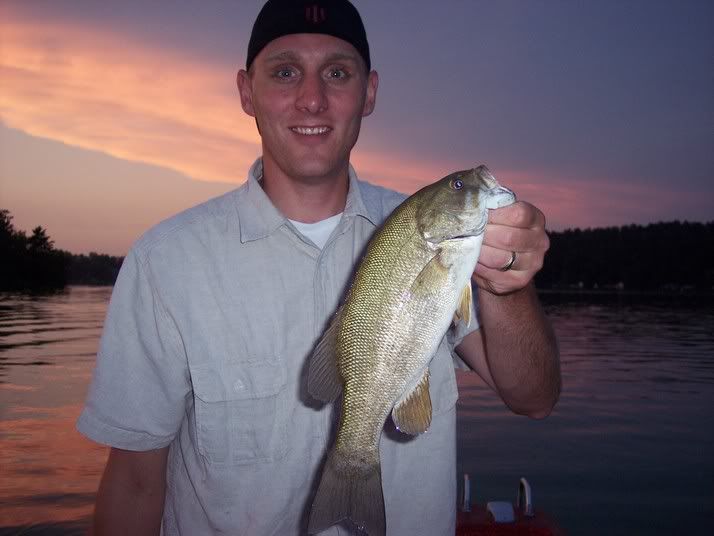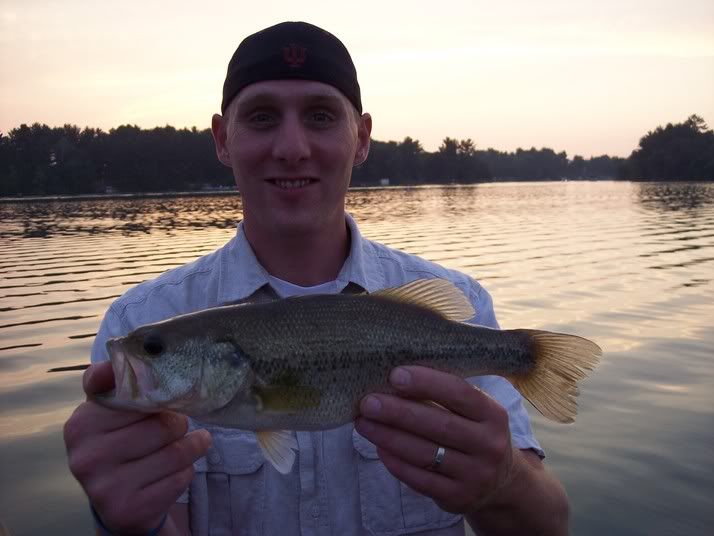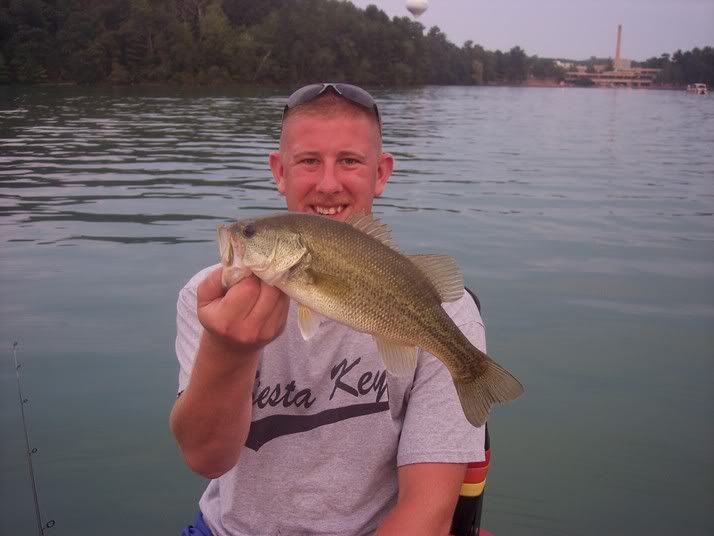 This guy had a black spot in his back and I caught him twice during the trip, both times on the same bait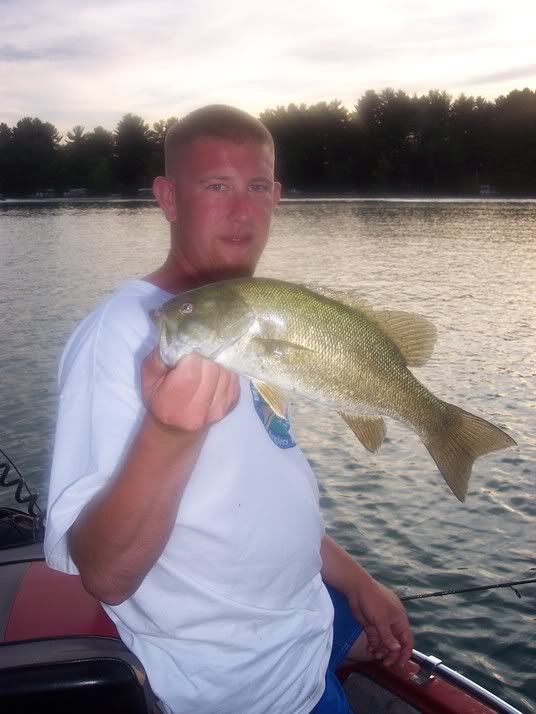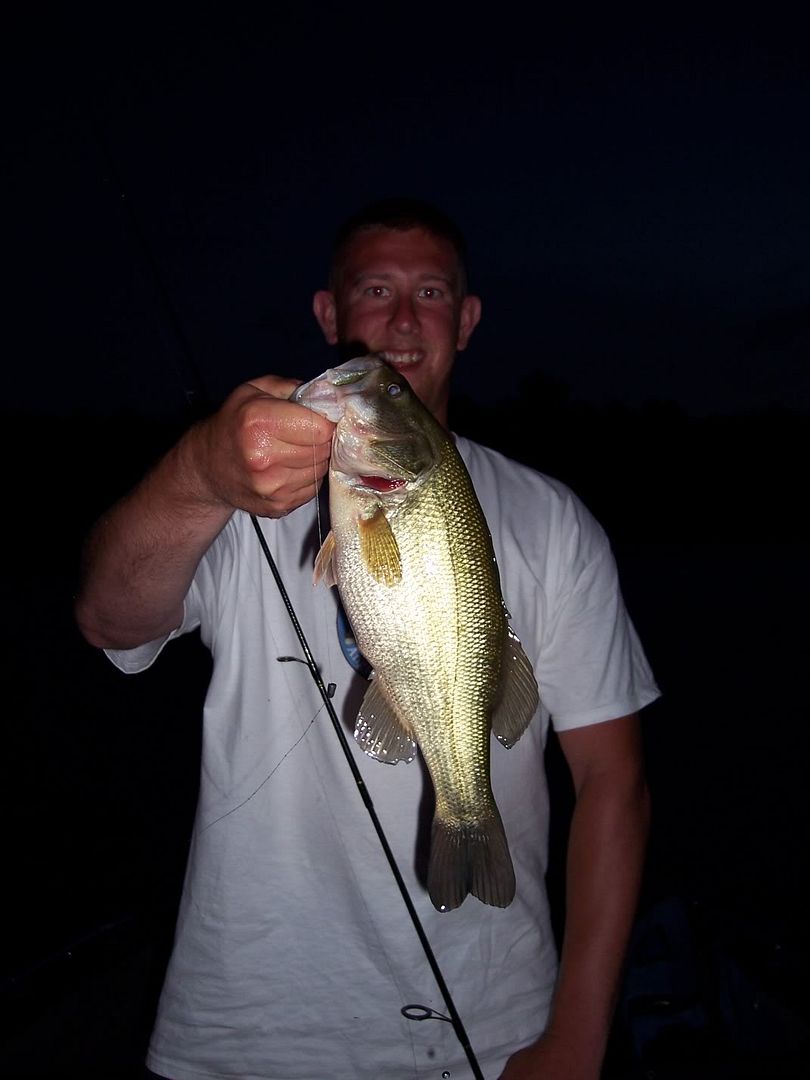 My sister with her first fish in quite a few years
2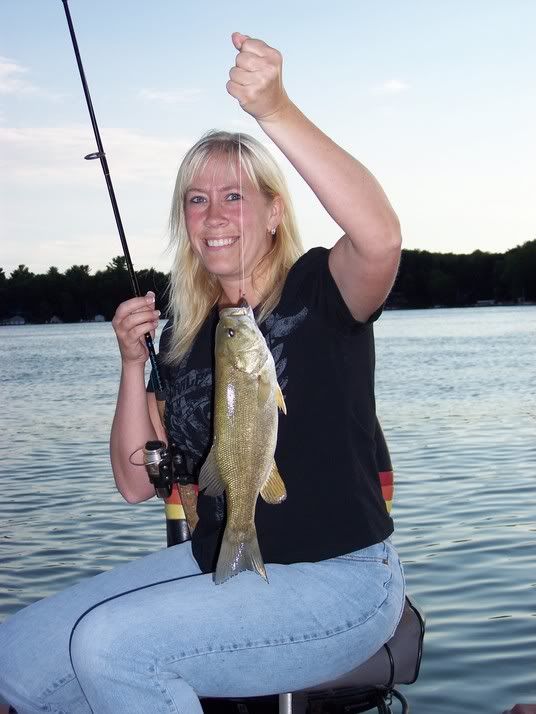 Yami and I started hitting it hard in the early mornings. We did well each morning, but ours best count was 26 bass, 1 pike, and 1 walleye on a morning where it all came together.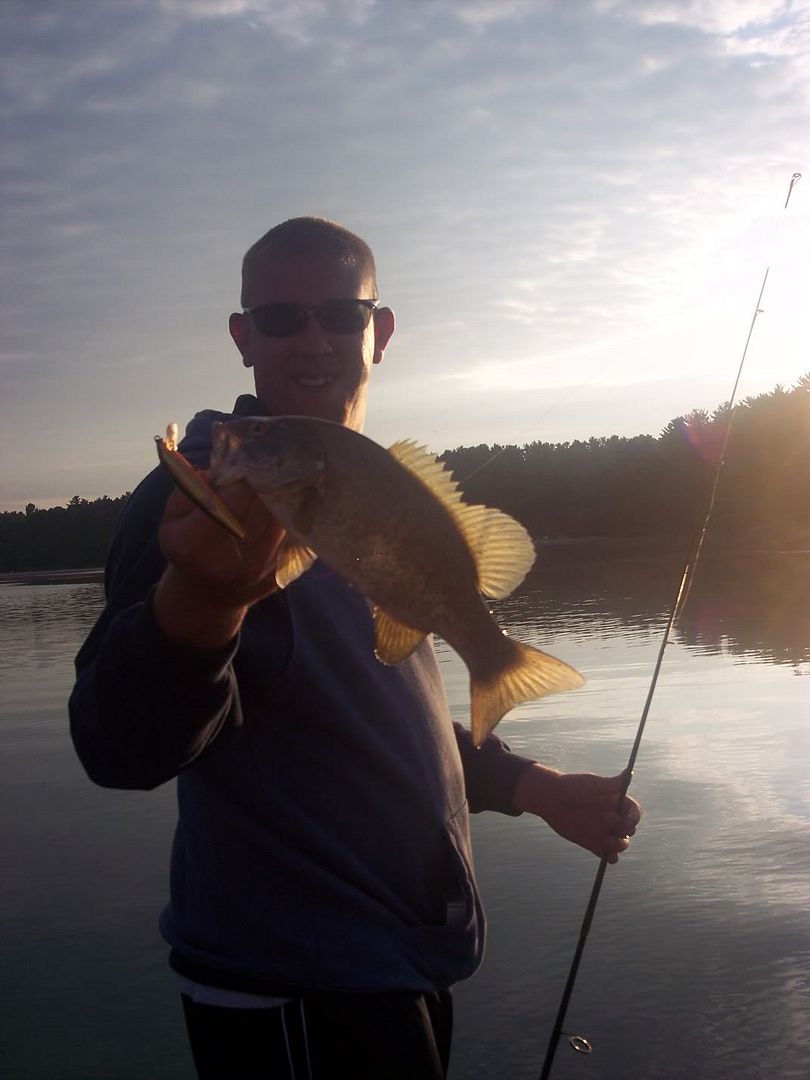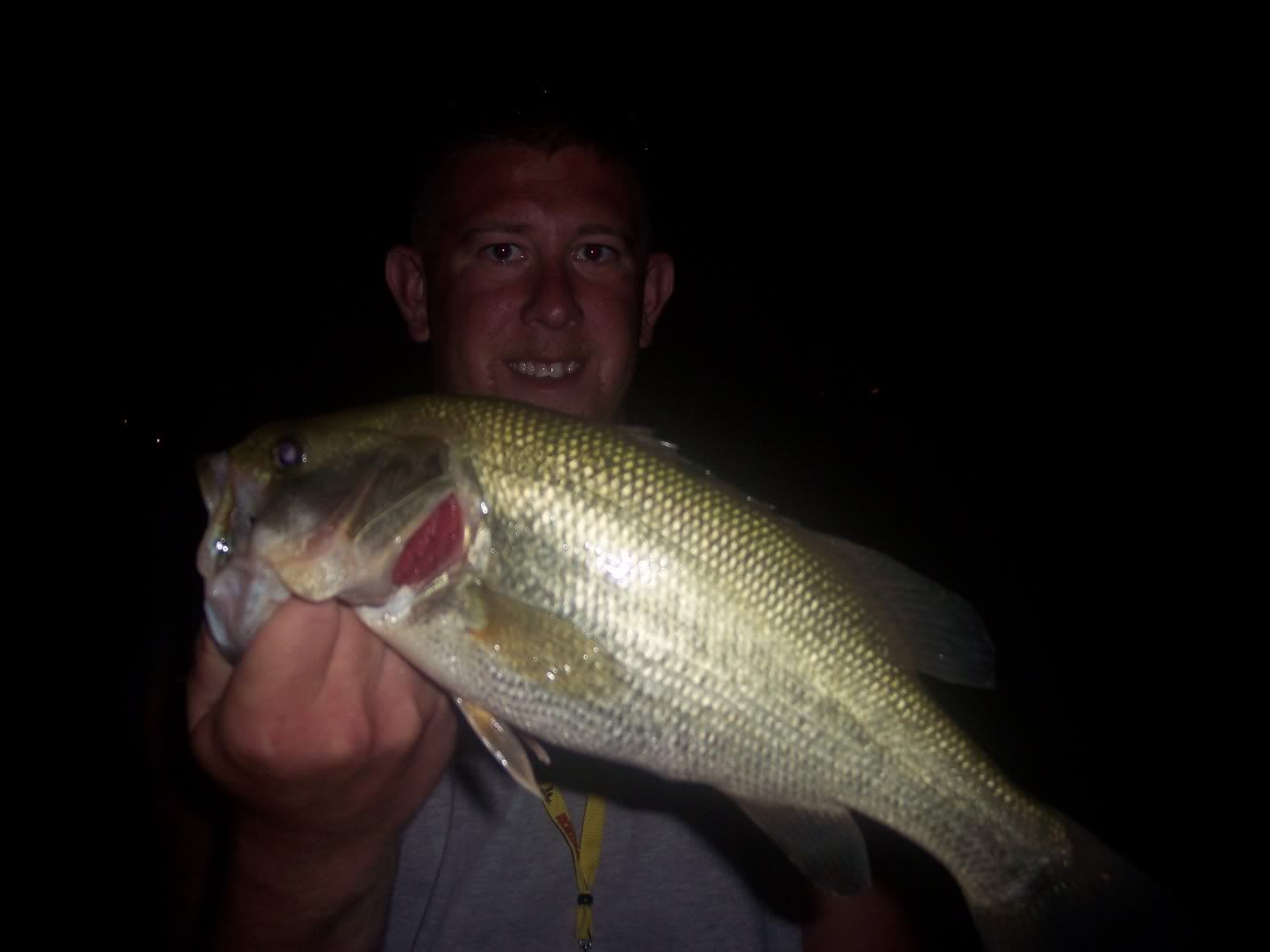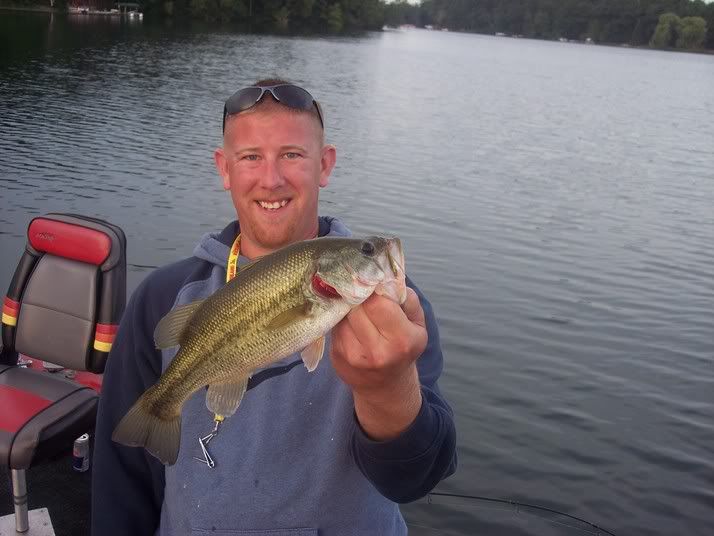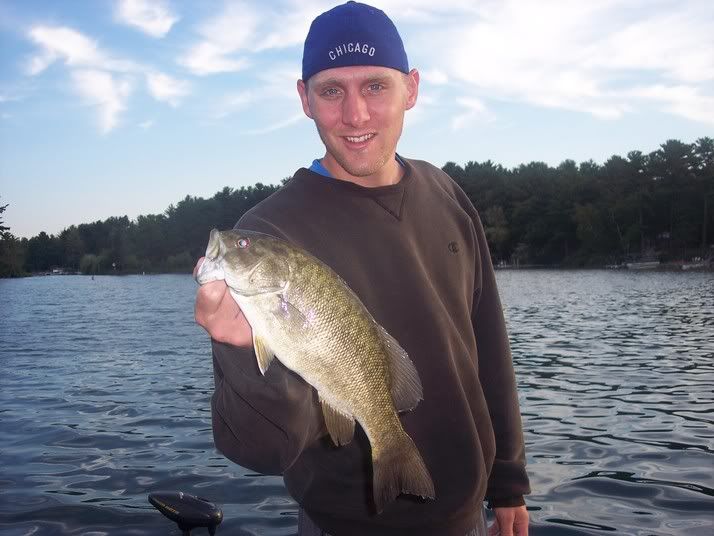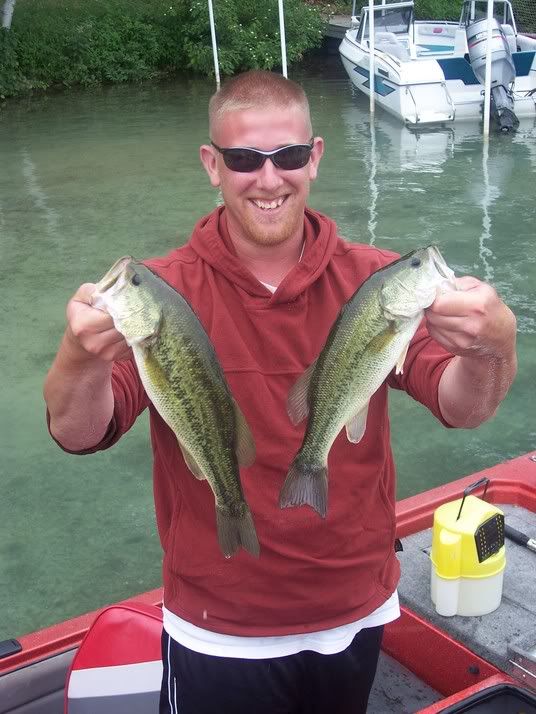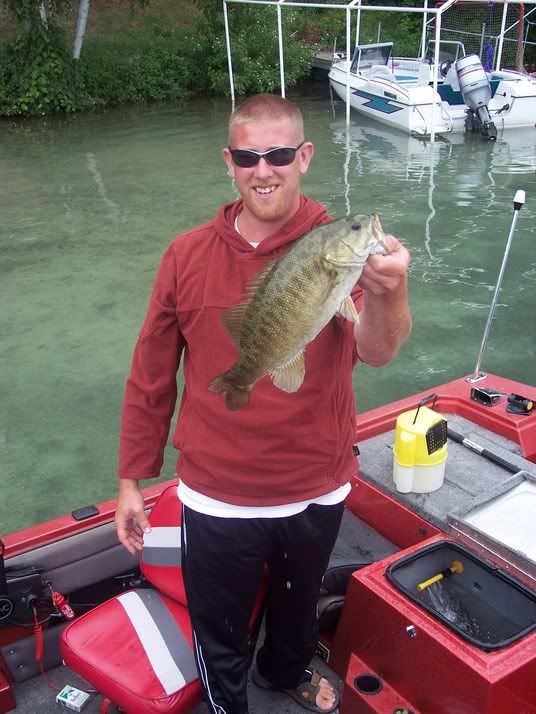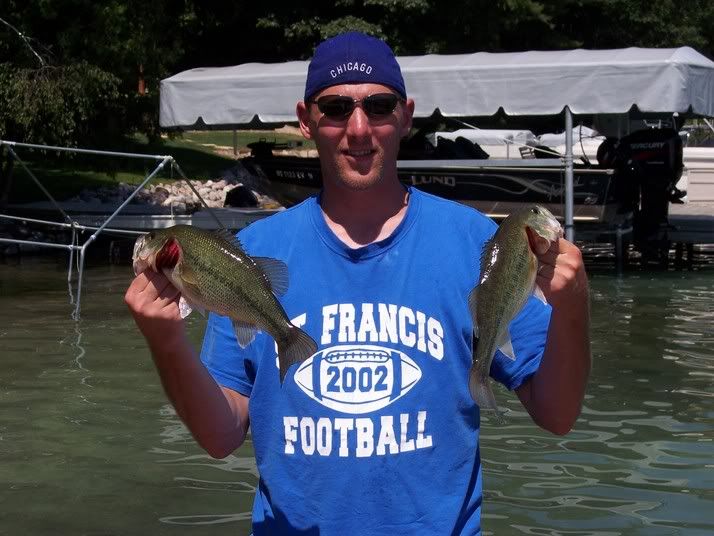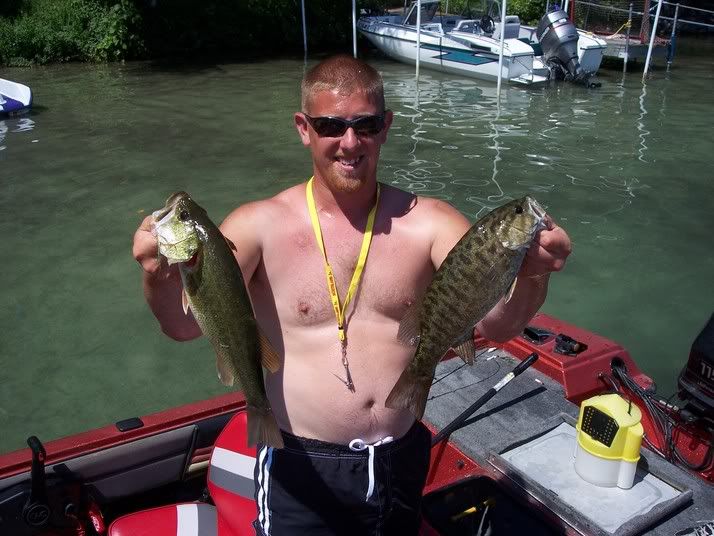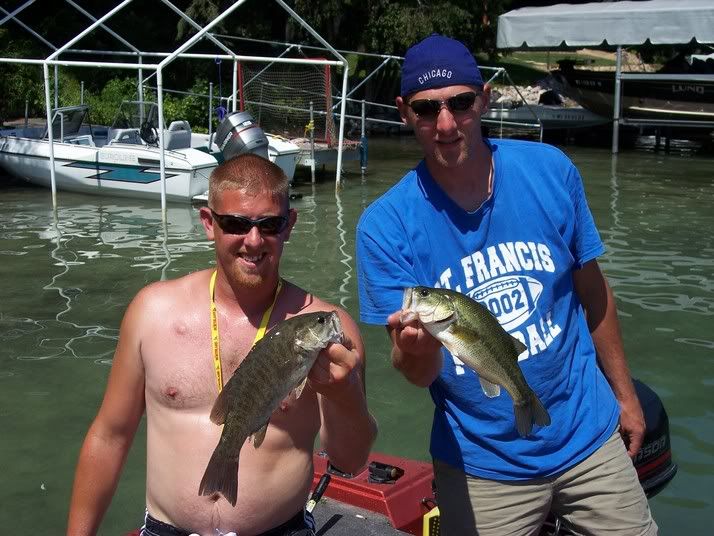 Plenty of snakes on the Chain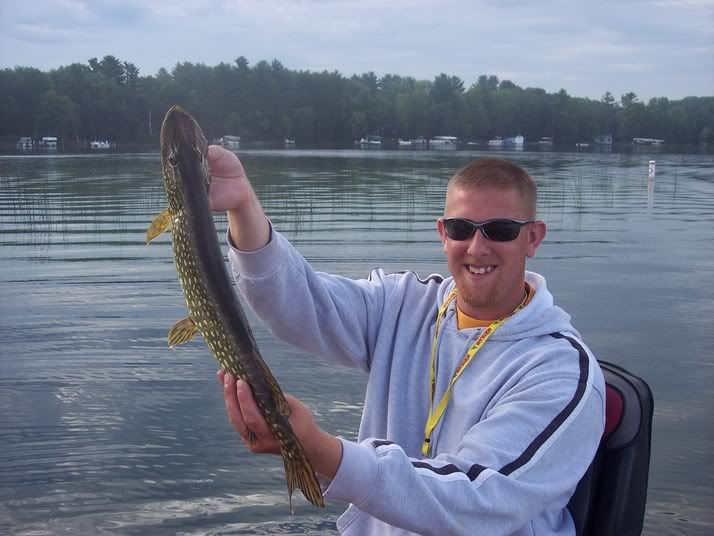 And lots of bass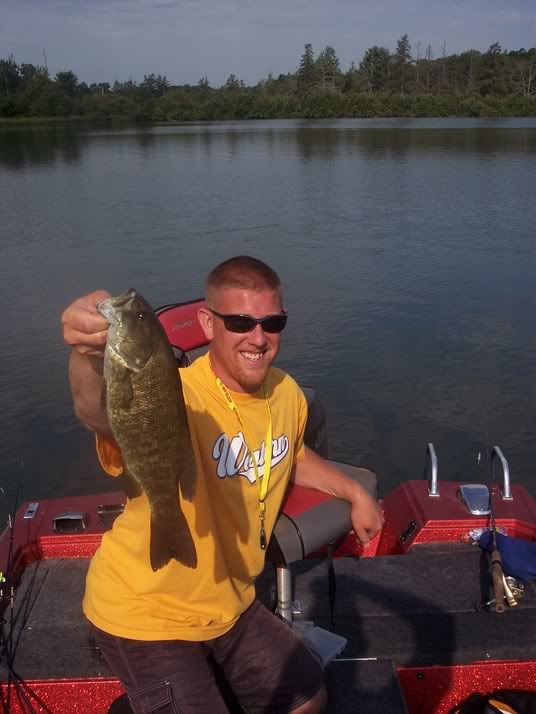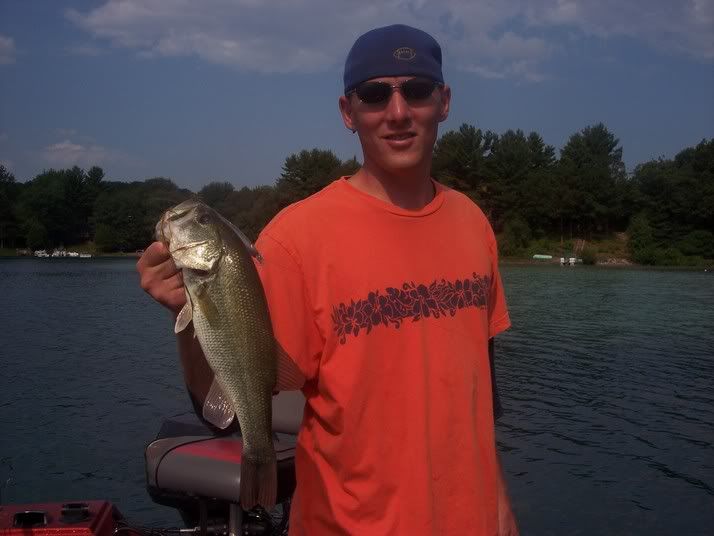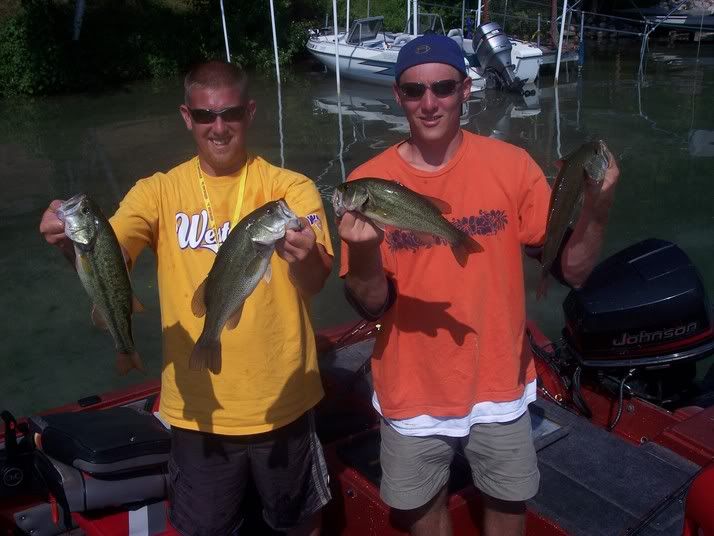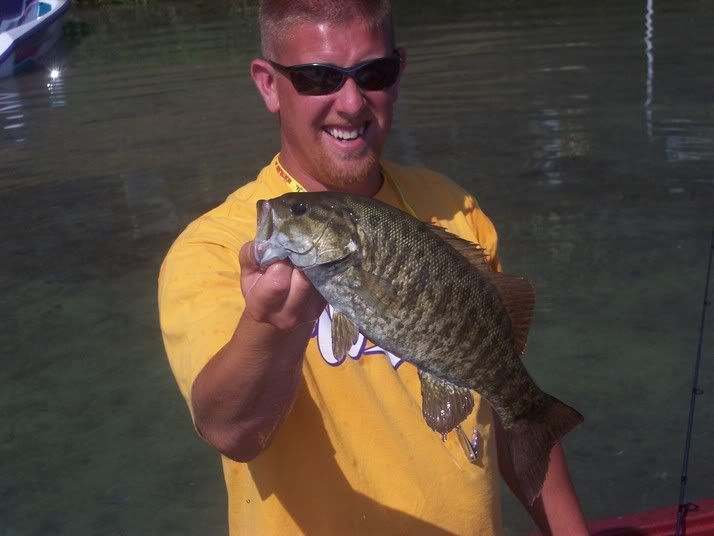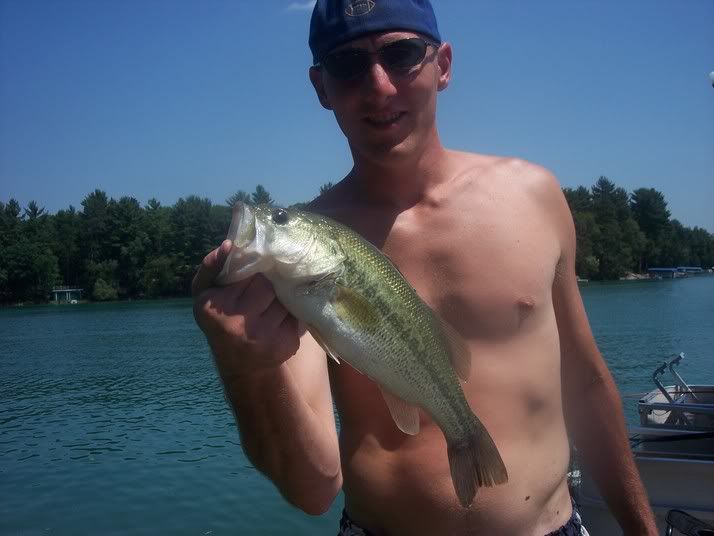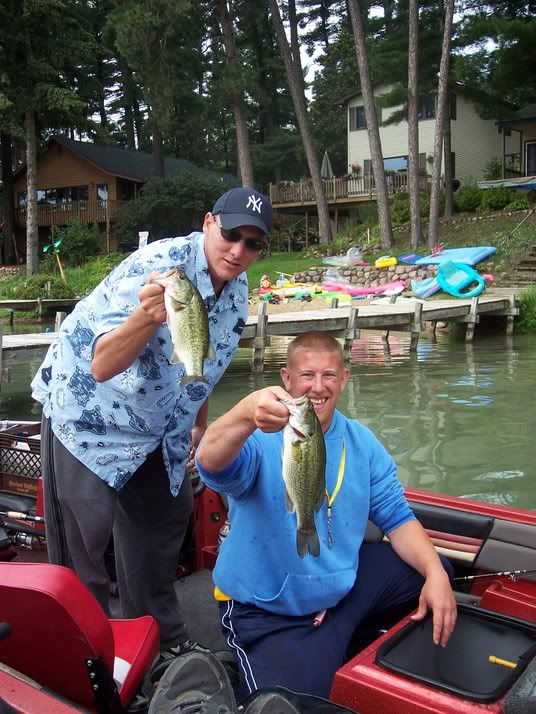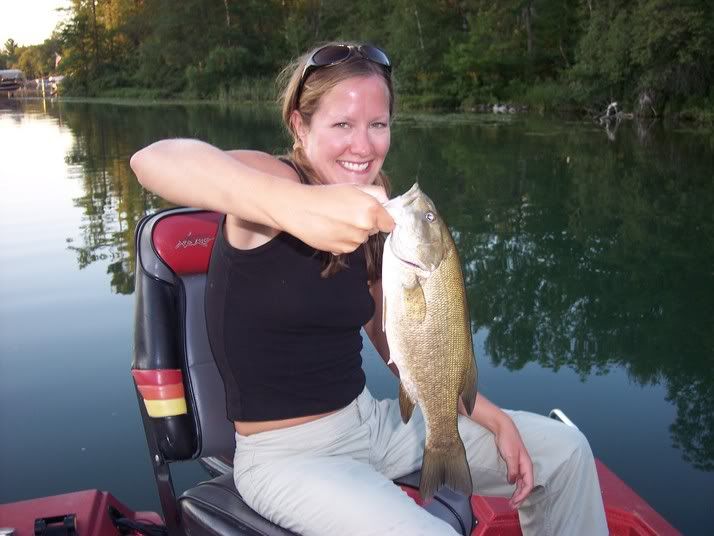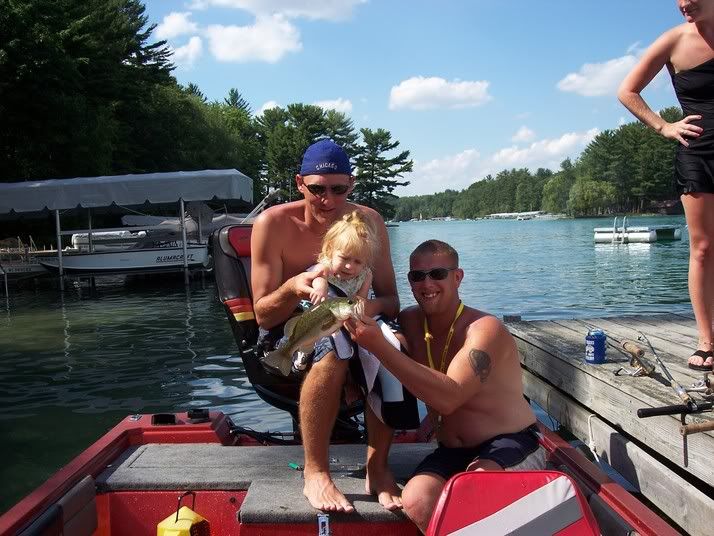 I made an effort to land a walleye off a midlake hump at night. I caught some great fish, but no walleye of this hump.
Night pike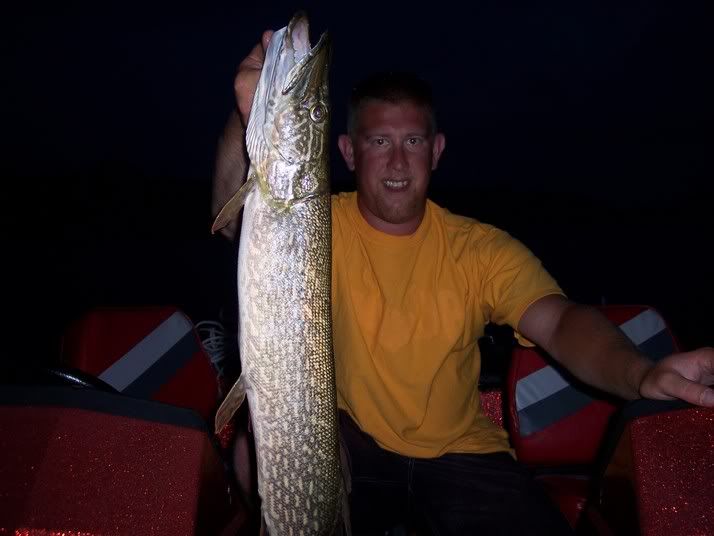 Tons of nice bass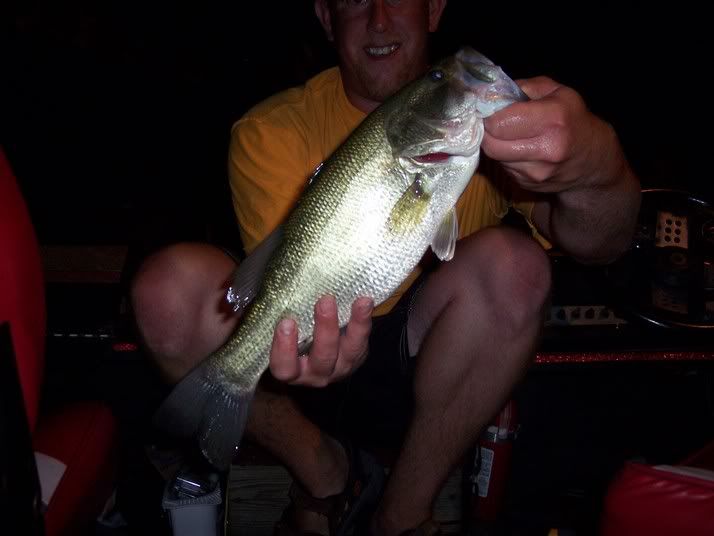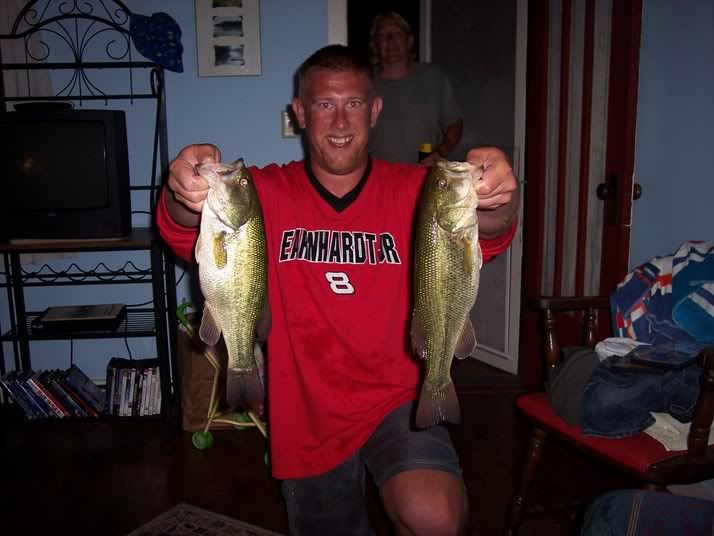 This huge grouper, errr, I mean smallmouth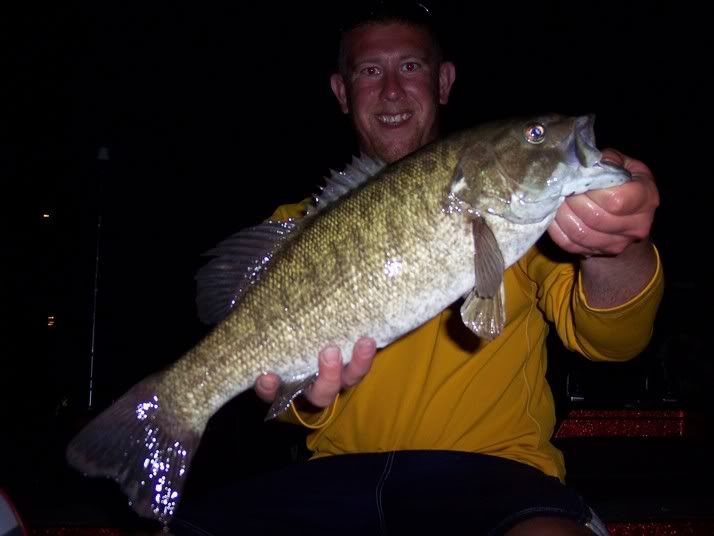 but the only walleye I caught was midmorning off a rock point on a Husky Jerk.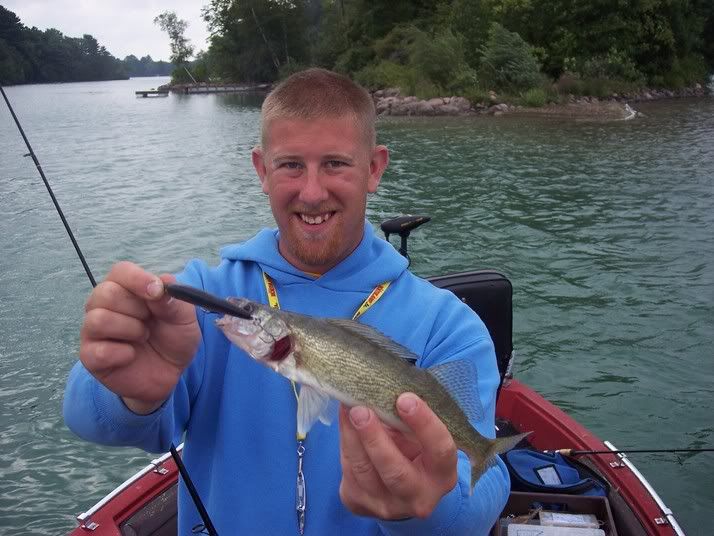 Next year is too far away. Time to take a shower and head to work
BTW-No fish were harmed in the making of this production